Dyeing/​Finishing/​Printing
Comez introduces new finishing machine for textile labs
The new M-REI/600 is a compact machinery for thermally varying and fixing the width of knitted fabrics.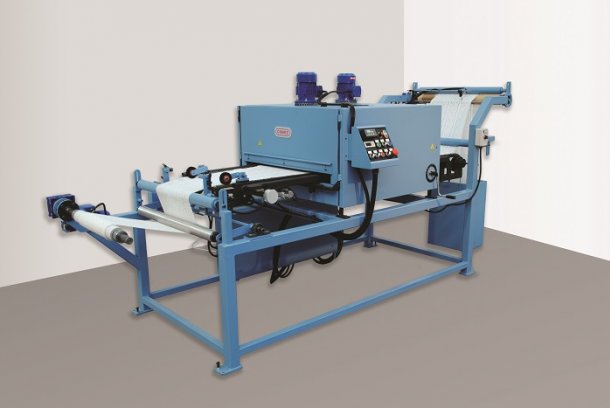 2nd October 2019
Knitting Industry
| Cilavegna
Comez M-REI/600. © Comez
Comez, a member of the Jakob Muller Group and a specialist in machinery for the production of narrow fabrics, is presenting its new finishing machine for narrow fabrics.
"The purpose of Comez M-REI/600 is being a laboratory and sampling machine that guarantees the same capabilities of a production machine," the company reports. "Its reduced dimensions from the feeding group to the collecting area, give it a very compact design compared to the competitors."
"These features provide to the machine a second important advantage: operating independently from the production line, this device covers the fabric production of several machine units with a great economic benefit."
Advantages for the users
The new M-REI/600 is a compact machinery for thermally varying and fixing the width of knitted fabrics, suitable for the narrow fabrics sector, as well as for creating samples.
This finishing device is designed to guarantee numerous advantages, such as:
Treatment of short samples with widths of around 300-600 mm
Treatment of a wide range of materials and fabrics, like knit goods, laces, nets, etc.
The fabric speed can be varied, from 0 to 1,5mt/min, according to the type of fabrics and to the later finishing processes
Fabrics that are enlarged using this system have sufficient stability to avoid being significantly deformed during later production processes, such as dyeing. Furthermore, whether the heat treatment process with fabric enlargement is applied on lace fabrics, it accentuates the highlighting of the main design against the ground pattern, the company reports.
System features
This finishing device has an on-board unwinder that allows the fabric, previously collected in rolls, to be unwound inside the oven automatically. The fabric is hold from the selvedges by means of a succession of points that are fix to two endless chains of adjustable distance. The fabric is hooked automatically with an electrically operated device while a manual control defines the degree of fabric enlargement before reaching the heat setting phase (max. 90mm for each side).
The two chains feed the stretched fabric into a heated chamber, where the combined action of heat and ventilation quickly fixes its dimension. The control panel allows to adjust the centring of the guides, to define the velocity of the fabric and to set the temperature in the oven.
Finally, a special device at the fabric exit point can remove the tying chains so as to separate the individual ribbons and collect them as they fall into boxes.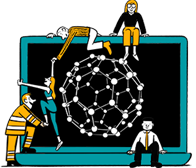 Business intelligence for the fibre, textiles and apparel industries: technologies, innovations, markets, investments, trade policy, sourcing, strategy...
Find out more