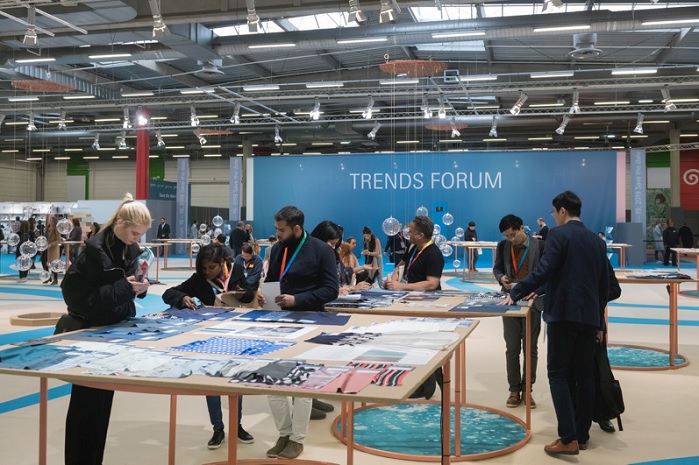 The event was marked by the public's growing interest in sustainable and responsible production. © Messe Frankfurt France
The 44th session of Texworld Paris, where 696 exhibitors from 20 countries had assembled from 11-14 February, was under the twin signs of energy and sustainable development. An industrious atmosphere prevailed from the very start of the show. Prime contractors expressed their determination to find the best solution for their projects fast.
"Close monitoring of markets is one of the strong points of the Messe Frankfurt France trade fairs. Texworld Paris unquestionably benefits from this advantage. Back in 2009, we set up a series of special events to promote environmentally friendly materials and provide exposure for sustainable development," said Michael Scherpe, President of Messe Frankfurt France.
"We belong to a global group that originated in Germany, a country that very much values sustainable development. As a pioneer 10 years ago, we felt that this idea was about to ask fundamental questions of the world. We were one of the first to take the plunge. So we set up a circuit and forums dedicated specifically to this idea for growth. I am delighted with the very keen interest demonstrated this session."
Environmentally friendly materials
"This session was marked by the public's growing interest in sustainable and responsible production," said Alice Wong, from the Chinese printing firm Chicley. Demand concentrated on several areas: natural materials, environmentally correct processes, obtaining certification, and the concept of recycling fibres, which was fairly new to visitors.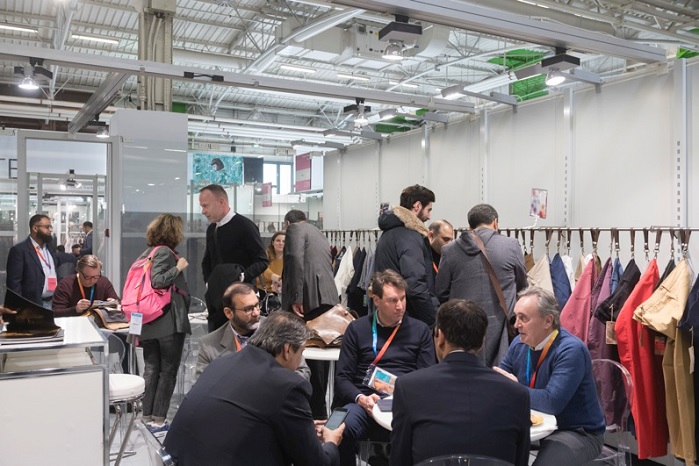 The 44th session of Texworld Paris attracted 696 exhibitors from 20 countries. © Messe Frankfurt France
"Some customers only come to look for firms whose innovative production respects the environment, for recycled or for organic products," explained Aditya Sawant, who was managing the stand at Nahar Industrial Enterprises, a large Indian textiles group.
In keeping with the Avantex Paris show, fabrics or manufacturing methods that incorporated innovation also attracted visitors' attention. "Our textiles, cut using 3D laser cutting, were among our bestsellers this season," said Hussain Al Beer, manager for premium materials at the Dubai firm Yaser & Mayasa.
Satisfied participants
The overall level of satisfaction with the show demonstrated what a great place it is for meeting regular customers and for making new contacts, for the most part international ones, organisers add. "Just attending increases the number of customers," said Jack Lee, Assistant Director at Dong-A.T.O.L., a Korean specialist in functional textiles. This was a very popular segment, since materials relating to sports and leisure were much in demand.
ELITE, the segment for businesses that offer their customers a wide range of ancillary services, recorded the same levels of satisfaction, both in terms of business transactions and contacts established. "The great diversity of exhibitors and the size of the show gave rise to a variety of creative propositions," explained Oscar, manager at the stand of the Dutch trading company and specialist for linen Northern Linen. "I have to stress that the summer season is essential for exhibitors of lightweight fabrics such as linen."
Lectures and presentations
The lectures and presentations also generated a lot of interest. The lectures on Source, the trends for Spring/Summer 2020 created by the artistic directors, and the presentation by Pantone on colours were very well attended, as was the lecture on 12 February devoted to "extra services, an essential aspect in capturing markets and making them sustainable".
This article is also appears in...