17th January 2018, Leicester
Global Licensing and Fashion UK appoints Creative Director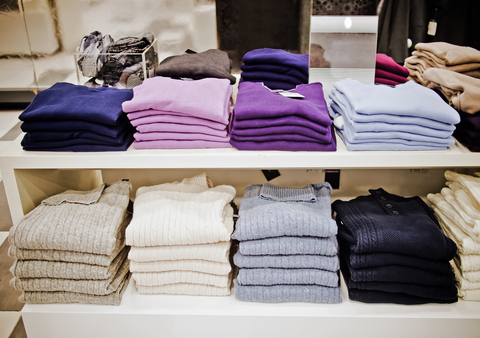 Global Licensing and Fashion UK, a specialist designer and manufacturer of licensed apparel, has appointed Hannah Miles as Group Creative Director.
Global Licensing was founded in 1996 and has since been one of the leading brands in the licensed adult apparel industry. Focused on catering for the children's market, Fashion UK was founded in 1999 and is now renowned for its fashion forward kidswear ranges.
The brands merged together in 2017, and have since continued to establish a strong reputation within the UK, whilst expanding their divisions and breaking into international markets.
Hannah Miles
As part of its creative expansion, the group has appointed Hannah Miles as Group Creative Director. Having worked across a number of licensed children's products within her career, Miles brings a large portfolio of experience and skills from her previous role as Managing Director at Smith & Brooks, where she worked within product design for over eleven years.
Ms Miles now leads a knowledgeable creative team that she believes comprises of the best designers in the industry and will help build on the previous brand successes.
Responsibilities
In her role Ms Miles will oversee Global Licensing's new children's daywear division, and pilot the new lines from Fashion UK, ensuring that the group's creativity, design work and quality are translated into all new products. She will not only liaise with UK customers, but also those based in Europe in order to forge designs that will cater for each individual market.
"I'm really looking forward to focusing on designing innovative children's apparel, with selected licensed focussed retailers, where we can give focus and make their in-store selection the best. We have a great team across the group that work with some very highly skilled factories, so I'm eager to see how we can all work together to create products that are at the forefront of the market," commented Ms Miles.
This article is also appears in...