3rd August 2017, Winston-Salem, NC
HanesBrands delivers strong growth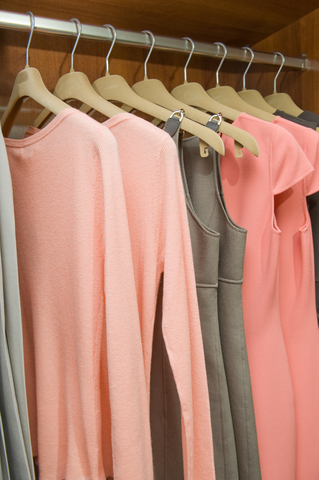 HanesBrands, a leading marketer of everyday basic apparel under world-class brands, has announced a 34.6% increase in net income for the second-quarter 2017, which rose to US$ 172,532 in line with company guidance.
For the second quarter ended 1 July 2017, net sales of US$ 1.65 billion increased by 12%, primarily from acquisition contributions. On a GAAP basis, second-quarter operating profit of US$ 229 million increased by 3% and diluted EPS of US$ 0.47 increased by 38%. Year-to-date net cash from operations was US$ 34 million, a US$ 163 million improvement versus a year ago.
"We continued our strong start to 2017 in the second quarter, consistent with our guidance," said Hanes CEO Gerald W. Evans Jr. "Organic sales trends continued to improve sequentially, acquisitions are contributing value as expected, and our cash-flow efforts, including disciplined inventory management, are generating strong results."
"Our team is doing a great job executing our Sell More, Spend Less, Generate Cash strategies and laying the foundation for taking our performance to the next level in the years to come through our Project Booster initiative. We are planning for the future while executing in the present."
Acquisitions deliver growth
Acquisitions completed in 2016, primarily Champion Europe and Hanes Australasia, contributed approximately US$ 220 million in net sales in the second quarter. Organic sales decreased by 3%, primarily as a result of the expected lower sales in Innerwear and domestic manage-for-cash businesses as well as an unexpected timing shift of sports apparel sales to the third quarter. However, organic sales trends continued to improve from previous sequential quarters.
Second-quarter sales in the online channel globally increased by around 25% and represented approximately 9% of total sales. Global Champion sales increased by 7% in the second quarter on a pro forma basis.
Business segment highlights
Year-over-year innerwear segment sales decreased by less than 3% in the second quarter, compared with lower sales of 6% in the first quarter 2017 and 8% in the fourth quarter 2016. There was sequential improvement for both the basics and intimates businesses. Operating profit declined by 8% as a result of lower sales and Project Booster expenses.
Activewear sales increased by 1%. Acquisition benefits and sales growth for Hanes retail and the online channel were partially offset by the later-than-expected licensed sports apparel shipments and the effect of retailer bankruptcies. Operating profit decreased by 10%.
Second-quarter International segment sales increased by 76% as a result of acquisitions and strong results in Asia, while operating profit increased by 152%, benefiting from European acquisition synergies.
2017 financial guidance
Hanes has reaffirmed its full-year guidance for 2017 and issued third-quarter guidance for select performance measures. For 2017, the company expects net sales of US$ 6.45 billion to US$ 6.55 billion, GAAP operating profit of US$ 845 million to US$ 895 million, adjusted operating profit excluding actions of US$ 935 million to US$ 975 million, GAAP EPS for continuing operations of US$ 1.70 to US$ 1.82, adjusted EPS for continuing operations excluding actions of US$ 1.93 to US$ 2.03, and record net cash from operations of US$ 625 million to US$ 725 million.
Compared with 2016 results, the midpoint of 2017 guidance represents net sales growth of 8%, GAAP operating profit growth of 12%, adjusted operating profit growth of 5%, GAAP EPS growth from continuing operations of 26%, adjusted EPS growth from continuing operations of 7%, and operating cash flow growth of 11%.
This article is also appears in...