3rd May 2017, Winston-Salem, NC
HanesBrands launches multiyear growth initiative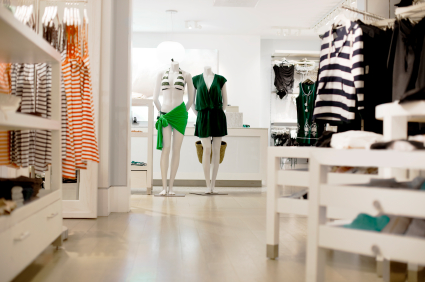 HanesBrands, a leading marketer of everyday basic apparel, has announced first-quarter 2017 results and launched a multiyear initiative to increase investment for growth, reduce costs, and drive cash flow.
For the first quarter that ended on 1 April 2017, net income decreased by 12% from US$ 80,269 million to US$ 70,617 million. Net sales of US$ 1.38 billion increased by 13% on acquisition contributions. Sales for the Activewear and International segments increased, while decreased for the Innerwear segment and manage-for-cash businesses.
On a GAAP basis for continuing operations, first-quarter operating profit of US$ 121 million decreased by 1% and EPS of US$ 0.19 decreased by 10%. Net cash from operations improved by US$ 262 million in the first quarter compared with a year ago – a use of cash of US$ 23 million this year versus a use of US$ 285 million a year ago, the company reports.
Growth initiative
The growth initiative, called Project Booster, is expected to drive the company's Sell More, Spend Less, Generate Cash business strategy. By 2020, the effort is expected to generate around US$ 300 million of incremental annual net cash from operations.
Incremental growth efforts will focus on leveraging the company's global Champion activewear business, increasing global online and omnichannel sales, and investing in brand building. The project launched in the first quarter and is expected to be neutral to full-year operating results in 2017, while providing significant benefits in coming years.
"We are off to the strong start of 2017 that we sought," said Hanes CEO Gerald W. Evans Jr. "We had one of our best first quarters for cash flow as we executed a disciplined working capital plan. Acquisitions, our Champion brand and online sales are contributing to growth as we weather expected challenges in the retail environment. In addition, we are pleased to launch Project Booster, which we believe provides a clear roadmap to accelerating growth and value creation."
Project Booster
The Booster initiative is expected to generate approximately US$ 150 million in annualised cost savings. The company expects to reinvest approximately US$ 50 million of the savings in targeted growth opportunities, which would result in a run rate of net annualised savings of around US$ 100 million starting by the end of 2019. Project Booster cost savings and working capital initiatives are expected to generate an incremental annual run rate of US$ 300 million of cash from operations starting by the end of 2019.
"Our core Sell More, Spend Less, Generate Cash strategy is effective and creating value, but we feel we have the opportunity to energise these efforts to drive additional benefits, particularly by taking advantage of the strong global commercial and supply chain scale we have created through acquisitions," Evans said. "Project Booster will unlock value beyond our ongoing growth efforts and the synergies we are reaping from acquisition integrations."
The company intends to bolster its organisational alignment and capabilities to take advantage of additional growth potential in the online channel in the US and its international company retail and online operations. The company's US sales through the online channel are increasing at double-digit rates. Last year, the online channel represented 8% of US sales, up from 7% the year before. Internationally, the company has more than 650 stores and other retail locations, particularly in Europe and Australia, and is ramping up online capabilities.
2017 financial guidance
For 2017, the company continues to expect net sales of US$ 6.45 billion to US$ 6.55 billion, GAAP operating profit of US$ 845 million to US$ 895 million, adjusted operating profit excluding actions of US$ 935 million to US$ 975 million, GAAP EPS for continuing operations of US$ 1.70 to US$ 1.82, adjusted EPS excluding actions for continuing operations of US$ 1.93 to US$ 2.03, and record net cash from operations of US$ 625 million to US$ 725 million.
Compared with 2016 results, the midpoint of 2017 guidance represents net sales growth of 8%, GAAP operating profit growth of 12%, adjusted operating profit growth of 5%, GAAP EPS growth from continuing operations of 26%, adjusted EPS growth from continuing operations of 7%, and operating cash flow growth of 11%.
The company expects approximately US$ 15 million in synergy cost benefits in 2017, primarily from the acquisitions of Hanes Europe Innerwear and Knights Apparel. The company realised around US$ 5 million of synergies in the first quarter. Synergies from the Hanes Australasia (Pacific Brands) and Champion Europe acquisitions are expected to substantially begin in 2018.
This article is also appears in...