Design
Knitted constructions dominate the ISPO 2020 Textrends
Knitted constructions were particularly dominant in the base layer, second layer and street sports categories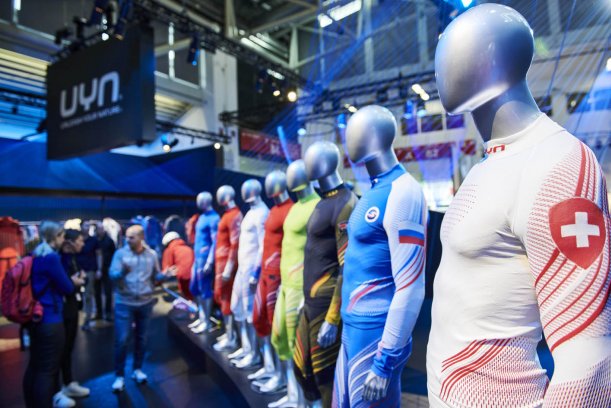 4th March 2020
Knitting Industry
| Munich
© ISPO.
Adrian Wilson reports from Munich
ISPO Textrends is an annual guide to the most innovative products in performance wear compiled by an international panel of fabric experts and now in its eighth year.
This year's edition, published to coincide with ISPO 2020 which took place in Munich from January 26-29th, featured no less than 450 separate products, largely focused on fabric constructions, with knitted constructions particularly dominant in the base layer, second layer and street sports categories.
Base layers
Bundle, produced by Zhejang Xinao Textile, headquartered in TongXiang, China, was voted the ISPO Textrends 2020 top product in the base later category.

© ISPO.
Xinao specialises in the production of worsted spun machine knitting yarns, but for Bundle also exploited a hybrid spinning technology in which ultrafine 17.5µ merino yarn is "bundled" with polyamide during the yarn forming process. As a result, circular knitted Bundle base layer fabrics are 87% ultra-fine merino and 13% polyamide. With a weight of 153gsm, they are characterised by a high degree of performance while maintaining a smooth surface appearance.
In other notable base layer developments, The Fabric Workshop in California has developed a polyester yarn infused with bioceramics called Cel-I-Brate which produces refined FIR (far infrared) emissions which are proven to help with increasing blood flow, oxygen in the blood and blood flux, for enhanced muscle recovery, relaxation and other health benefits.
In the company's GNP10312 fabric, 30% of this special yarn has been blended with 55% Pima Cotton and 14% viscose, and knitted into a 135gsm jersey fabric by the company's mill in China, Ashford Textiles Xiamen.
A similar polyester yarn infused with mixed minerals called AddElm has been developed by Tripure, of Tokyo, Japan, which was recognised by the ISPO Textrends panel for its Lifehack 170gsm jersey underwear fabric consisting of 100% AddElm polyester.
Another development from The Fabric Workshop is Climate Solve, a phase change lyocell that absorbs excess body heat when too much is created and releases it again to the body when needed, while evenly distributing heat. The functionality of the lyocell is enhanced by the infusion of the company's Celp anti-bacterial sea algae which is also said to emit far infrared radiation. Celp has been combined with 56% Pima Cotton and 11% polyester in a 165gsm jersey fabric for both underwear and t-shirts.
Second layers
Power Air by Polartec, voted the best ISPO Textrends second layer fabric, was developed to reduce microfibre shedding and the company believes will create a new category of performance fabrics.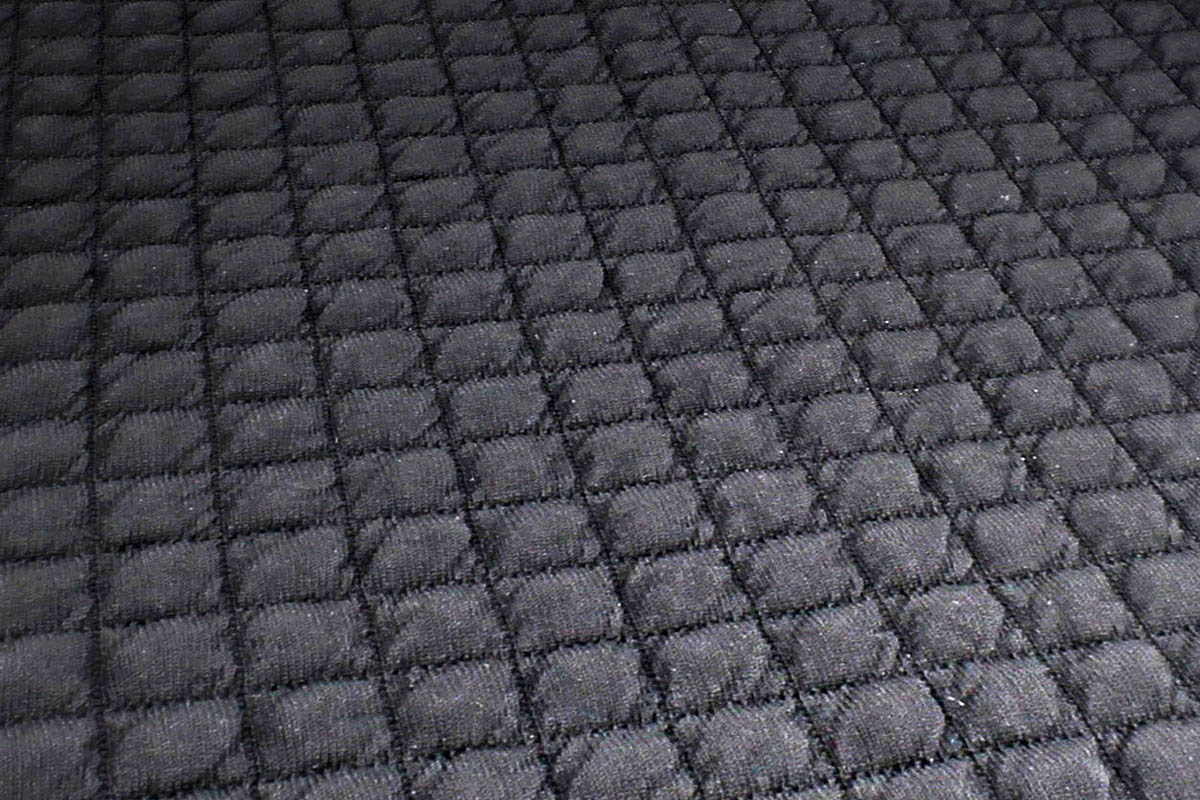 © Polartec.
It has an ingenious knitted jersey construction in which multiple chambers are created, each of which captures and contains warm air like traditional lofted insulation. Unlike lofted fabrics, however, the insulating fibres are not exposed to outside elements or abrasive surfaces, but strengthened and secured inside a tougher outer knitted casing – all of which is achieved in a single knitting operation.
The result is a fabric that is proven to shed up to five times less microfibres than other premium mid-layer fabrics and the smooth surface also reduces friction for less pilling, greater durability and easy layering with other fabrics. With a weight of 356gsm, the product consists of 92% recycled polyester with 8% spandex.
Second-layer fabrics from Taiwanese knitwear companies featured heavily in this category, including new products from Evertex, Far Eastern Corporation, Joyoung Knitting, Singtex, Tex Tile Enterprise and Trueway Corporation.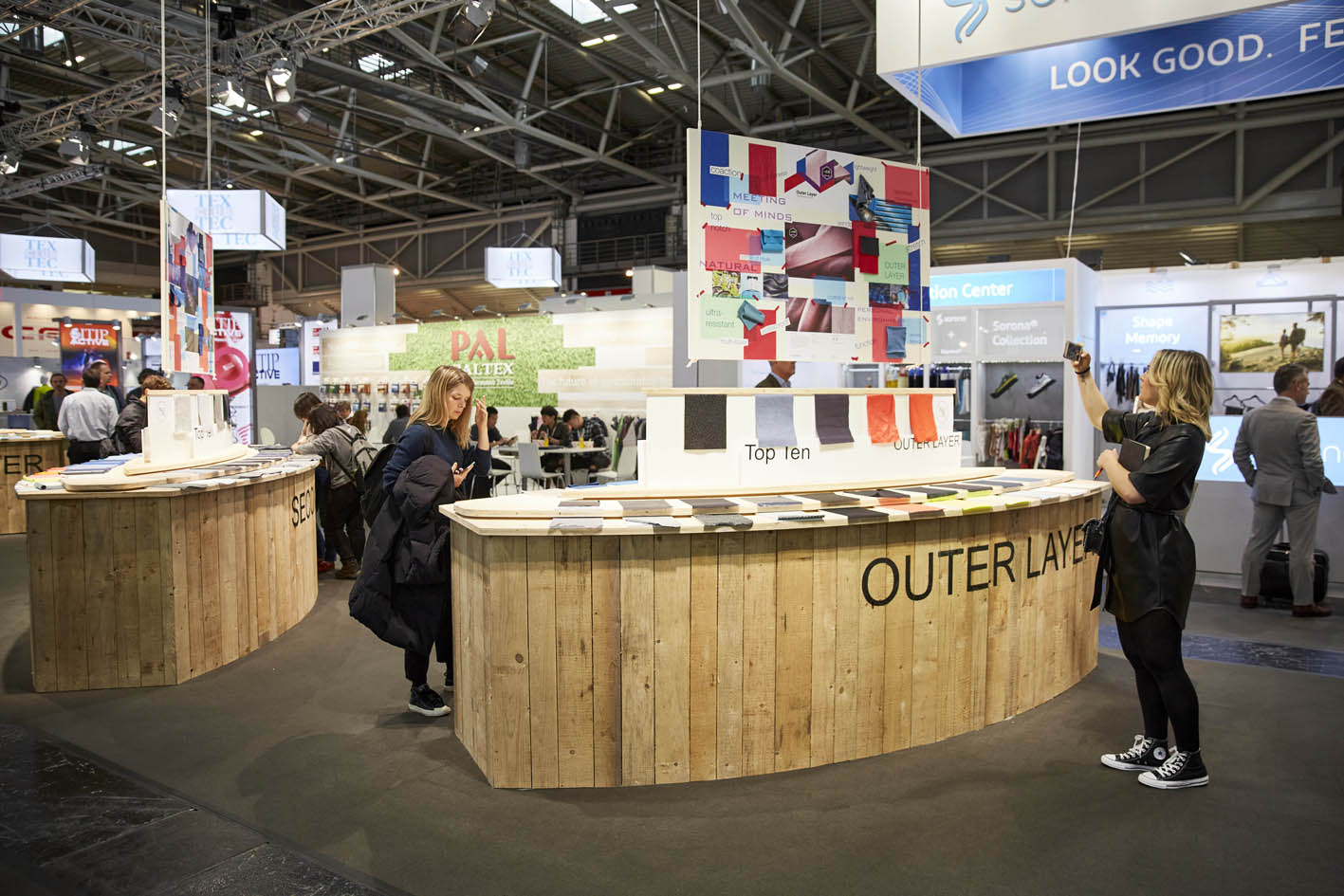 © ISPO.
Fibres and yarns
The incorporation of Lenzing's Tencel fibre was notable in the ISPO Textrends selection of base layers, in knitted fabrics from Taiwan's Evertex, Flying Tex and Lark International.
Corparalys of Portugal has meanwhile combined 60% Tencel with 36% Coolmax FreshFX and 4% regular polyester in a hydrophilic 190gsm double knit style for t-shirts, light jackets and shorts. Another Portugese company, Leandro Manuel Araujo, is now blending hemp fibres with polyester in jersey knits for underwear.
Recycled polyester is prominent in second layer knitted construction from Ashford Textiles and Global Merino in the USA and again from Taiwanese companies, including Evertex, Sheico Group, Singtex, Trueway and Wisher.
Israel's Nilit has also developed a fabric made from its Sensil Ecocare 100% recycled polyamide 6.6 intended for seamless knitting applications, and Ashford has created a 220gsm double knit construction for swimwear consisting of 76% recycled polyamide with a 24% dope-dyed black spandex interlock.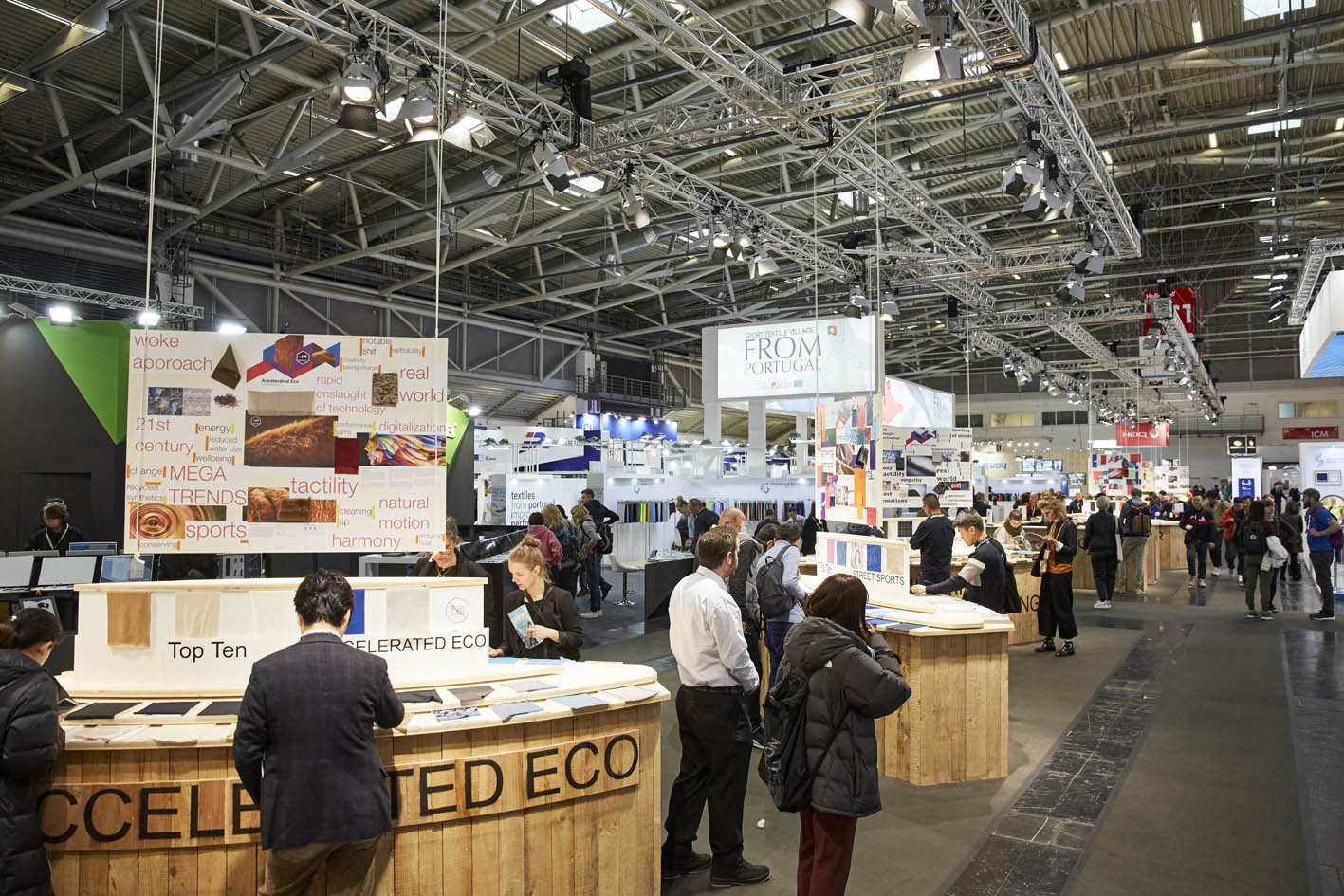 © ISPO.
Street sports
Taiwanese knitwear companies also dominate in the street sports category of the 2020 ISPO Textrends, with New Wide Group, for example, recognised for a 57% double knit 293gsm pullover fabric with a striking digitally-printed gradient image and NTX recycled PET fabrics exploiting the vibrancy of its CoolTrans coloration technology which requires neither heat or water to dye or colour any fabric.
Tex Tile has developed a vegan leather based on an 80% polyester tricot fabric and Eclat's 100% polyester RT1903325 is a 91gsm knitted jacquard with the feel of a woven and the appearance of a printed fabric characterised by impressive durability despite its light weight.
Everest Textile, Far Eastern New Century, Flying Tex, Grand Textile, Joyoung, Lark, New Way, Sheico, Trueway and Wu Luen all have new street sports fabrics included in the ISPO 2020 Textrends guide.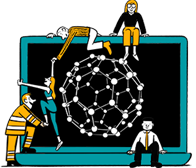 Business intelligence for the fibre, textiles and apparel industries: technologies, innovations, markets, investments, trade policy, sourcing, strategy...
Find out more