12th September 2017, Wakayama
Latest Shima technology on show in Paris
Shima Seiki, a leading computerised knitting machine manufacturer of Wakayama, will exhibit at the Première Vision show in Paris next week. It will once again participate in the Knitwear Solutions category for the flatbed knit sector as sole machine technologist.
Recent consumer trends such as increase in online shopping activity have changed supply chain requirements, with growing demand for mass customisation and short turnaround. "The combination of Shima Seiki's WHOLEGARMENT knitting technology that allows a garment to be produced in its entirety without the need for linking or sewing afterward, along with the SDS-ONE APEX3 3D design system offers an ideal manufacturing model to support such trends," the company explains.
MACH2XS machine
Demonstrating the latest in WHOLEGARMENT knitting technology is the flagship MACH2XS machine, an example of which will be in operation at Première Vision.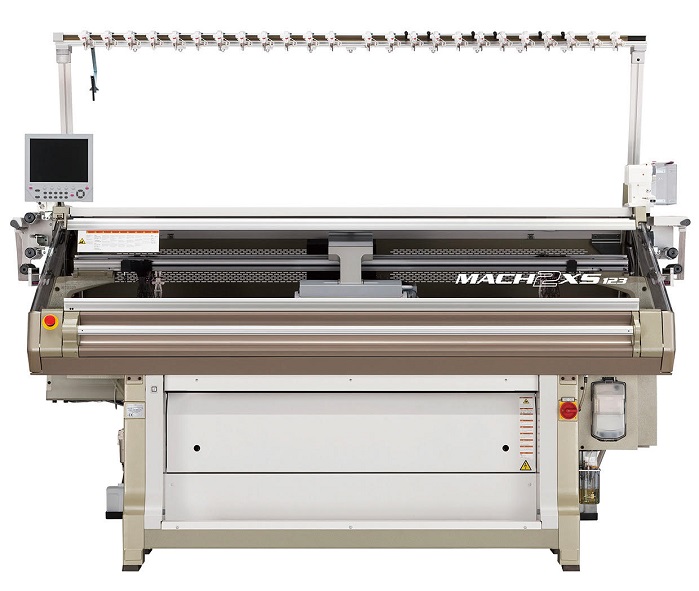 Featuring the company's original Slideneedle on four needle beds and patented spring-loaded full-time sinker system, MACH2XS is designed to offer great flexibility for knitting sophisticated, high-quality WHOLEGARMENT products with a seemingly endless variety of knit patterns at very high speed and efficiency, all while minimising dependence upon labour-intensive sewing and linking.
SDS-ONE APEX3
WHOLEGARMENT knitting forms a synergy with the aforementioned SDS-ONE APEX3 design system that provides flexibility in the knit supply chain. Ultra-realistic simulation capability on APEX3 allows Virtual Sampling to minimise the impact that the sample-making process has on current manufacturing in terms of time and cost.
With this new manufacturing model, the production cycle can be shortened to such an extent that on-demand production is possible without being limited to seasonal cycles, the manufacturer reports. APEX3 also supports design and simulation—and consequent time-savings—in a variety of other industries such as circular knitting, weaving, pile weaving and printing.
staf
To further enhance the capabilities of APEX3, Shima Seiki's new web-based fashion service staf (shima trend archive and forecast) is available. staf is dedicated to empowering its members with the means to search and download from a rich stock of information as well as tools to organise that information to aid in fashion planning, design and presentation.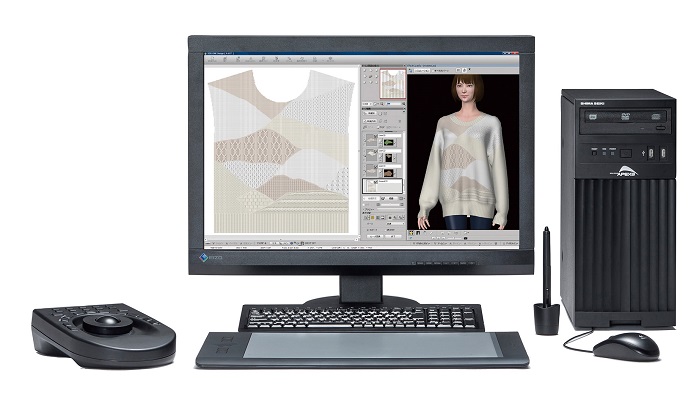 staf features an information archive of fashion and colour trends covering the past 50 years, as well as a massive collection of fashion-related content, covering materials, flat sketches, design patterns and collection photos. All this information can be organised on a virtual concept board that can be shared across various devices.
Shima Seiki is currently offering a special campaign offer for staf – those who register from 20 September to 20 December will receive a free three-month trial of all functions available on staf.
Exhibition details
Date: Tuesday, 19 - Thursday, 21 September 2017
Hours: 9:00AM~6:30PM
Location: Parc des Expositions de Paris nord Villepinte
ZAC Paris nord 2 93420 Villepinte, France Tel: +33 (0)1.40.68.22.22
Organiser: Première Vision SA Tel: +33 (0)4.72.60.65.00
Booth no.: Hall 6, Stand 6J28-6K29
Exhibited technology
MACH2XS123 15L (WHOLEGARMENT knitting machine)
SDS-ONE APEX3 (3D design system)
WHOLEGARMENT and other knitwear samples
For more information please contact:
Shima Seiki France Sarl, Shima Seiki Italia S.p.A.
Tel: +33-1-47-88-27-42, Tel: +39-02-216621
E-mail: [email protected] E-mail: [email protected]
Shima Seiki Spain, S.A.U. Shima Seiki Europe Ltd.
Tel: +34-93-7293727, Tel: +44-1332-814770
E-mail: [email protected] E-mail: [email protected]
This article is also appears in...