13th September 2017, Cape Town
Leatt launches new line for cyclists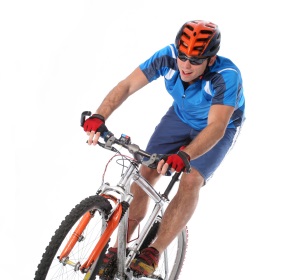 Leatt Corporation, a leading developer of personal protective equipment for all forms of sports, has launched its new, 2018 apparel line for trail riding, including jerseys, shorts, gloves, jackets, hydration, and a helmet featuring 360° Turbine safety technology.
The European launch of the 2018 gear line took place at the Eurobike International Bicycle Exhibition in Friedrichshafen, Germany, from August 30 –2 September, and the North American launch will be at the Interbike International Bicycle Exposition at the Mandalay Bay Convention Center in Las Vegas, next week.
"We are excited to introduce our brand-new gear for 2018, specifically designed for trail-oriented cyclists, including a new helmet, an all-new neck brace design and top of the line knee guards. We believe that this line of products is another stellar example of the quality of Leatt innovation design and engineering. It is also another step forward in our corporate goal of expanding our design and engineering talents into products for larger, more global and more consumer-oriented markets," commented Leatt CEO Sean Macdonald.
"Our new Leatt DBX 3.5 Neck Brace is the lightest neck brace in the Leatt range, approximately 30% lighter than our existing 5.5 models. Using advanced engineering and manufacturing techniques that included combining an in-moulded EPS construction with a polyamide core similar to what is found in high-performance bicycle helmets allowed us to reduce both weight and cost for the benefit of thrill-seeking gravity riders worldwide."
Helmet
"The helmet market is one of the largest product categories in sports safety equipment. Our new DBX 2.0 Helmet has great technology coupled with advanced comfort features. Ten turbines lining the helmets enable brain and rotation safety and reduce the head impact at concussion level by up to 30%, and the rotational acceleration to the head and brain by up to 40%," explained Macdonald.
"This helmet also has 20 vents to ensure maximum ventilation and comfort for the rider. It is lightweight and equipped with Quattro Force Control for easy custom-fitting and a breakaway visor, all at a very attractive price."
Apparel line
"Our new 1.0 apparel line consists of slim/tailored fit jerseys and shorts, made of very light, robust, breathable fabrics, and four-way flex shorts with chamois lining and two zipped pockets. This range includes new styles – a more casual-looking tee with a hidden pocket, and a classic ½ zip jersey with ventilated back panel, three bigger stash pockets, a super lightweight, compact, windproof, water-resistant jacket made of breathable stretch fabric, and our improved comfortable, tear resistant 1.0 GripR gloves with a new MicronGrip palm," continued Macdonald.
"We also launched our unique, new 6.0 Knee Guard knee pad that combines classic soft protection construction with two hard shell sliders, one classic main hard shell at the kneecap and upper shin, and the second one along the top of the knee. These caps improve sliding characteristics on rough terrain, so impact forces are reduced and the knee guard does not slip during crashes. Our knee guards come in a variety of colours, are attractively priced, are still pedaling-friendly and offer proper ventilation with new thoroughly perforated main fabric at the front and very breathable mesh in back."
"I am extremely proud of Leatt's team of dedicated biomedical engineers, designers and developers who strive to enable more riders globally to push through their limits with exceptional innovative protective gear."
This article is also appears in...