19th February 2019, Hünenberg
Odlo awarded Leader status by Fair Wear Foundation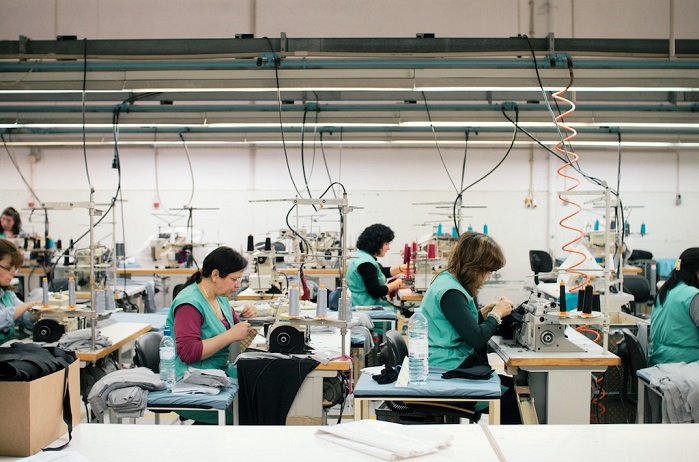 Odlo owns two production locations in Romania and Portugal, where 50% of its products are manufactured. © Odlo
For the fourth consecutive year, Odlo, a leading performance sportswear brand, has been awarded Leader status from the Fair Wear Foundation. This rating is given to selected clothing manufacturers for their efforts to continuously improve working conditions in their supply chains.
Odlo says it is proud to announce the results of the latest Brand Check Performance of the Fair Wear Foundation, an independent, non-profit organisation that works to improve workplace conditions in garment factories around the world. After the annual, third-party monitoring, the Fair Wear Foundation awarded Leader status to selected members, who have made exceptional commitments to improving working conditions among suppliers and are actively seeking solutions in complex areas.
The Fair Wear Foundation explains that this status is a result of strong monitoring and due diligence systems. Odlo owns two production locations in Romania and Portugal, where 50% of its products are manufactured. This, as well as a high leverage with most suppliers, allows effective work on implementing the Fair Wear Foundation's Code of Labour Practices.
"We are delighted to see our continuous efforts to improve working conditions in our global supply chains acknowledged and are proud to be setting an example in this respect. Sustainability is a continued journey that requires a consolidated effort. Together with our employees, suppliers and partners, we will continue to increase the impact of the changes we make. The Fair Wear Foundation membership helps us to improve our processes and the labour conditions thanks to continuous interaction and teamwork with the foundation itself and other member brands of our industry," commented Knut Are Høgberg, Odlo's CEO.
Last year, Odlo celebrated its 10-year anniversary as a member of the Fair Wear Foundation. As one of the first Swiss members early on in 2008, the performance sportswear brand is committed to implementing the world's leading standard for fair clothing. As well as requiring strict working practice guidelines, specifications for their monitoring, and improvements in global supply chains, Fair Wear Foundation membership also includes a comprehensive annual audit of all members. The results are compiled in the Brand Performance Check and are then published.
Born in Norway and engineered in Switzerland, Odlo offers performance sportswear across six categories: functional sports underwear, running, training, cycling, Nordic disciplines and outdoors.
With over 70 years of heritage, Odlo, the inventor of performance sports underwear and the three-layer principle, is now distributed in over 35 countries. As a year-round performance brand, Odlo also continues to show strong commitment towards social and environmental sustainability.
This article is also appears in...