14th March 2019, Obertshausen
Producing high-end stretch velour with HKS-3M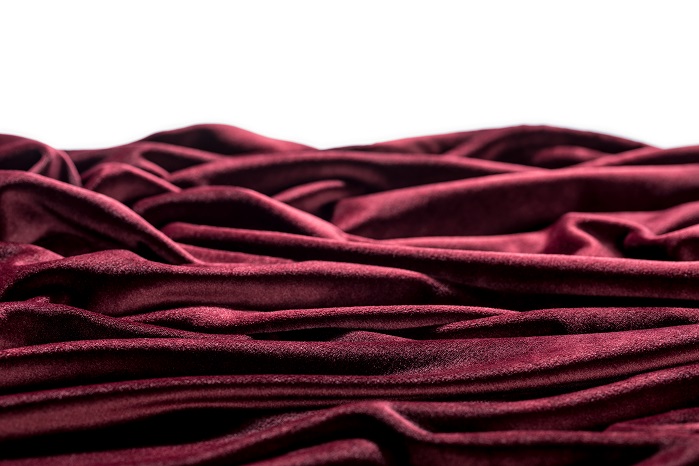 Ultra-soft stretch velour produced on HKS-3M. © Karl Mayer
The super-soft, stretch, high-end velour fabric is setting the trend in the apparel sector, according to Karl Mayer, a leading Germany headquartered warp knitting machinery manufacturer. "This cuddlesome textile caresses the skin and body. With its gentle drape, it contours the female form with seductive lines, and its attractive shimmer adds a touch of glamour," the company reports.
"It can be used to produce eye-catching evening wear, which emphasising the body, as well as comfortable lounge wear for relaxing on the sofa. The ultra-comfortable pieces range from silky pyjamas, through tracksuits, to bathrobes and under garments, and have also been acceptable attire for the street since 2017. This casual look is in high demand from both men and women alike, especially during the cold months of the year."
This warp-knitted textile was produced on an HKS 3-M, 280", in E 32 on Karl Mayer's stand at ITMA Asia + CITME 2018 in Shanghai. To produce the fabric, ground guide bars, GB 2 and GB 3, worked a counter-notation tricot lapping from polyester, FDY and elastane. GB 1 was also processing polyester. In combination with a textured microfibre yarn as a DTY version, an extra-fluffy surface was produced after raising.
"The underlaps made from the microfibre yarns are raised to produce the velour layer – a process that requires experience and know-how," the manufacturer explains. "With stretch fabrics in particular, there is a danger that the fabric will tear if the process is not carried out correctly. As long as all the processing stages are managed correctly, a durable, easy-care fabric can be produced."
The technology of warp knitting means that the fibres in the pile of the textile have a high pullout resistance, since the pile-forming layer is firmly tied into the ground by stitches.
This article is also appears in...