More than 70 years ago, the pioneering fashion trendsetter Louis Réard's bikini revolutionised post-war beachwear fashion with the introduction of the new form of swimwear, launched in Paris in 1946. The famous brand is now reintroducing the Réard Paris bikini range, featuring swimsuits in circular knit specialist's Brugnoli's signature interlock mesh with 38% Lycra Xtra Life fibre.
"When Louis Réard presented his new form of swimwear that he called the "bikini" in Paris in July 1946, he probably had no idea of the seismic shockwave that these two little covering parts would evoke," the company reports.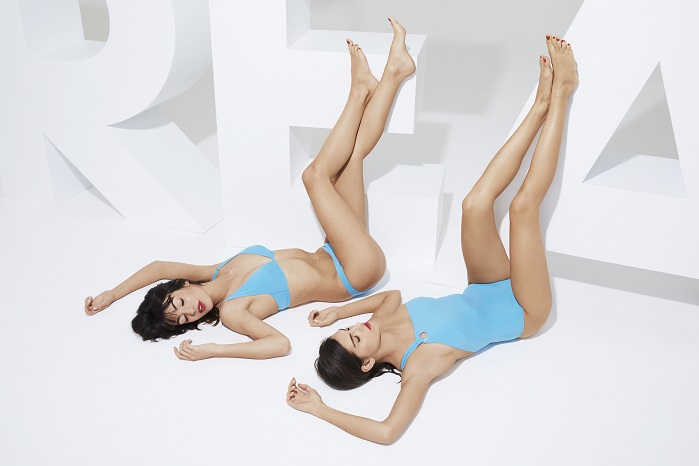 "But the bikini's minimalism made a lot of ink flow, both by its audacity in unveiling the body as well as by its willingness to give women new-found freedom. It became the icon of an entire generation, particularly identified with Brigitte Bardot."
"More than 70 years later, Réard Paris roars back to life led by a seasoned and passionate team that shares a specific vision of femininity reflected in an expectation of well-being and quality, but also by a thirst for emotions and aesthetics."
Lycra Xtra Life fibre mesh
The Réard Paris team has adopted the highly technical nature of the best-selling Explosive interlock mesh from the Italian manufacturer Brugnoli for the new range. This is a 38% Lycra Xtra Life fibre mesh that aims to achieve the perfect balance between speed and performance, lightness and coverage, maintenance and flexibility.
"Choosing the main material was a very important step for the development team and the style department. We wanted it to have the very special quality of being functional yet comfortable and compact. We wanted to be able to work this material in clean-cut in order to obtain perfect finishes," explained Grégory Dalizon, CEO.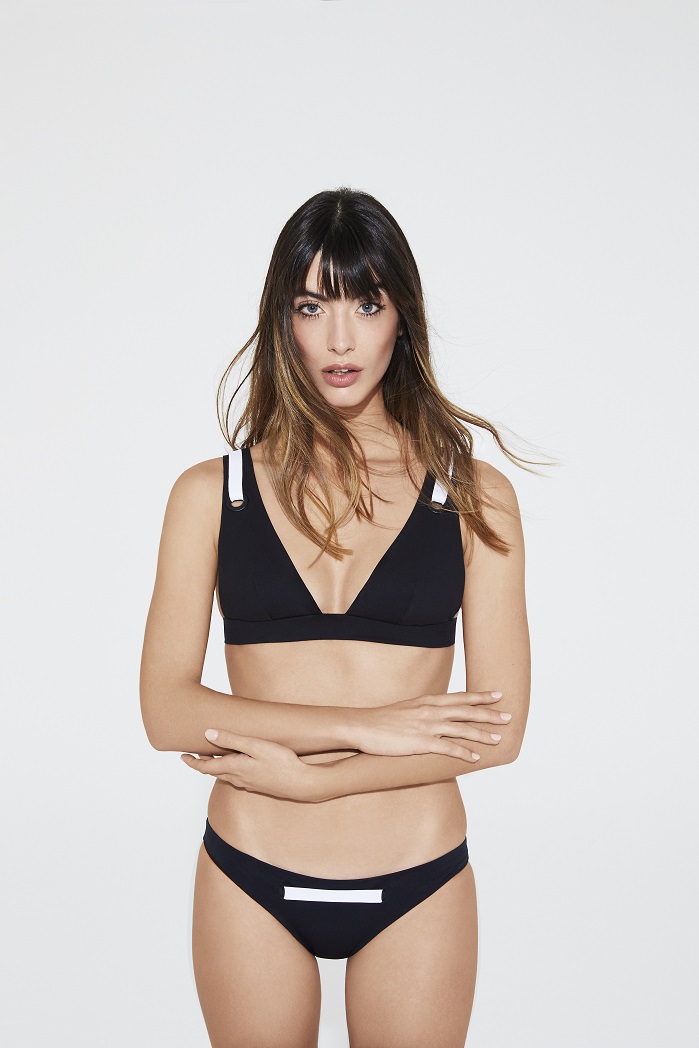 The swimsuit marries the body and sculpts its form for a perfect fit that is designed to feel like a second skin. The colours are bright, with a matte finish that gives them an undeniably chic look. The Lycra Xtra Life fibre provides the swimsuit with great performance while resisting chlorine and sunscreen creams and oils. The swimsuit doesn't lose its shape and will retain its perfect fit and the brilliance of its colours, according to the manufacturer.
2017 collection
The 2017 Réard Paris high-end collection features 55 articles and more than 25 forms, available in more than eight colours. With a dominant cast of black and white for this initial SS17 collection, Réard Paris combines an ultra-graphic palette with coral accents and Réard Blue, which are the brand's colour code. The ocean blue and the bronze reinforce this timeless line for strong silhouettes that closely mirror the prêt-à-porter trends.
The collection offers a high level of modularity to create your own style. Removable outer shell, concealed fittings, adjustment rings to modulate the neckline and even gathering ties on the hips. Each line is offered 'separable' with the option to choose one's top and one's bottom according to one's wishes.
This article is also appears in...