Last Wednesday the School of Materials of the Royal College of Art opened its doors for their annual graduate show. For the first time the Textiles department showed in the new Battersea campus, on the ground floor of a well lit, spacious environment that was very suitable to display the students' work.
I visited the show on Sunday afternoon and I had the chance to speak to some of the knit students, who all seemed to have received very positive feedback, placements and work opportunities.
Danny Lee presented a collection of very sophisticated fabrics that were inspired by weave structures.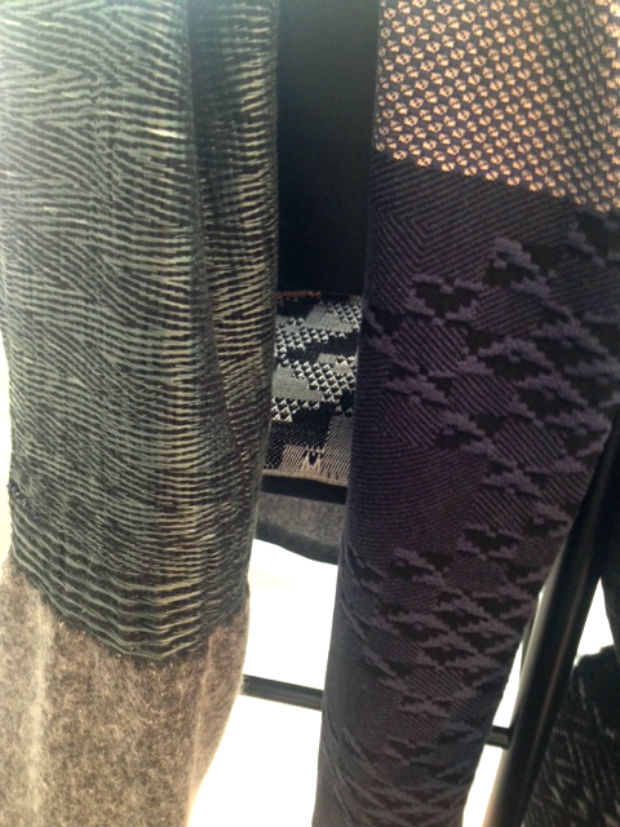 Being passionate about both weave and knit, Danny researched ways of fusing these two methods together, either by using clever, invisible joins or by translating layers of weave structures into fine gauge knitted jacquard patterns.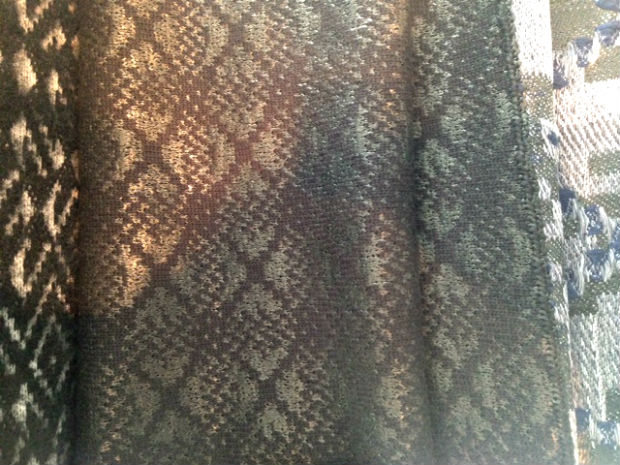 The monochromatic palette of this collection draws the viewer to the exquisite technicality of these fabrics, the unusual methods of joining the various components together (knit and weave) and a very broad yarn choice (mohair, cashmere, Lycra, polyurethane, silk, cotton and viscose).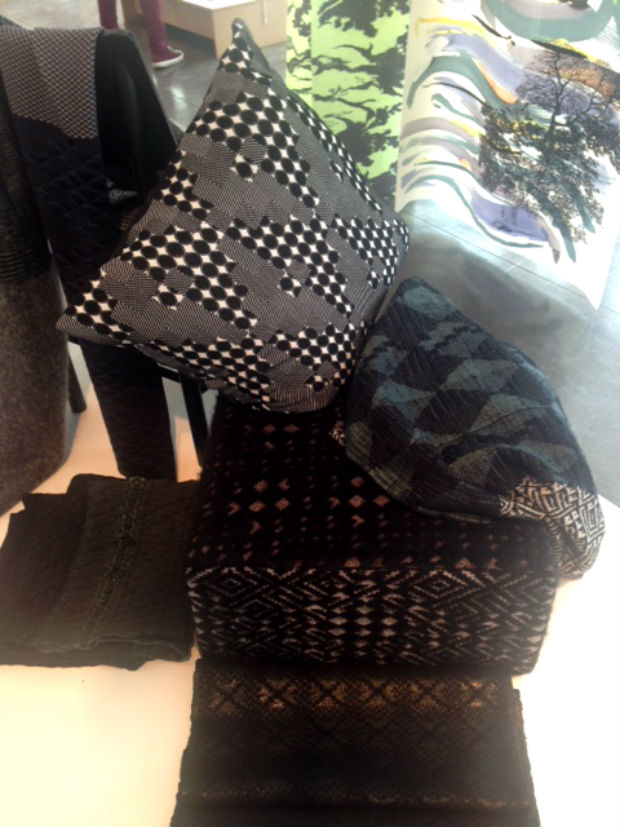 Danny's fabrics were knitted on a Shima Seiki machine and a Passap while the wovens were created on a TC1.
Ji Hee Park's work showed the designer's proficiency in her use of colour: inspired by natural light and reflections, the fabrics on display were like some precious minerals, quietly astonishing in their minimalism.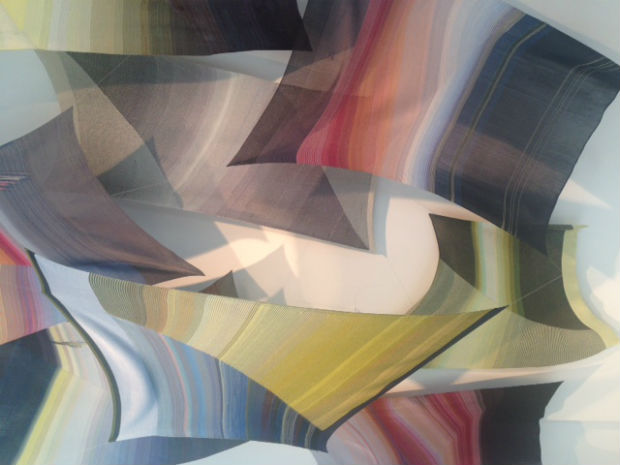 Ji Hee researched what happens to light when it is reflected, how it moves and the colours it changes into. A trip to Japan, where she attended a dance workshop, inspired her to research and draw dance movements, and integrate them with her other research.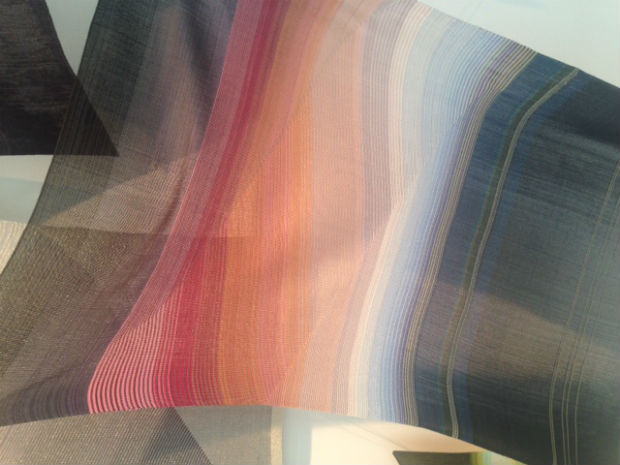 The collection was knitted entirely on a 12gg Dubied using a painstakingly long technique developed by the designer.
Nicola Jones's collection featured very textural and tactile, three dimensional fabrics, along with a video of her garments.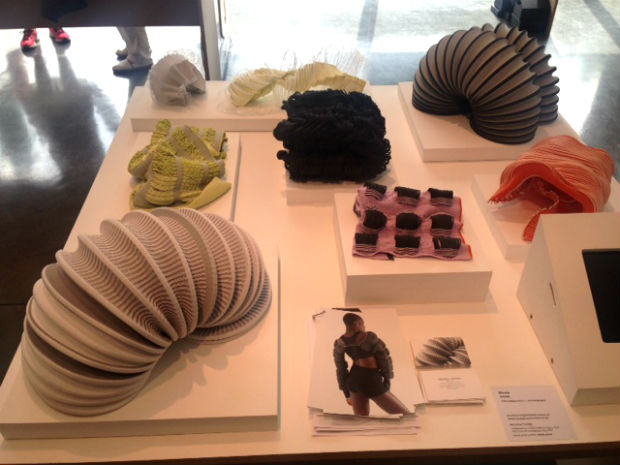 Contemporary architecture and the small, unnoticed details of buildings were the inspiration behind her work, which was reflected in a very bold yarn choice.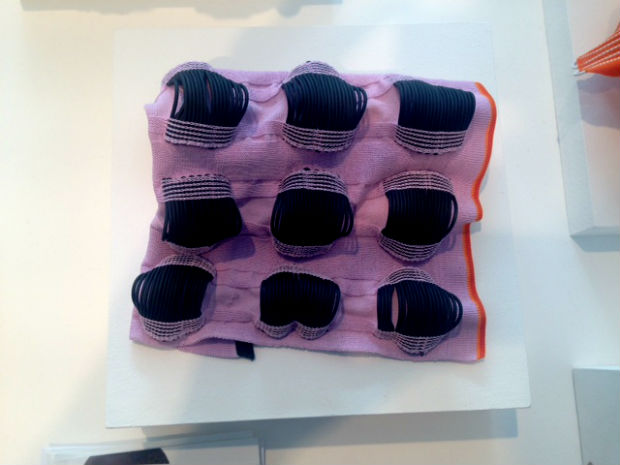 Smooth, rubbery yarns were mixed with softer, stretchy ones, creating fabrics and materials that the viewer was invited to touch and interact with.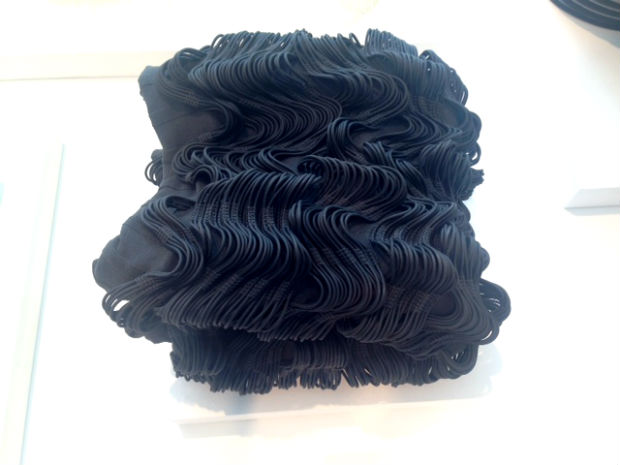 This play between the human body and the textiles shaped Nicola's collection: on one hand the fabrics were formed and took shape on the body, on the other it was the human figure that was changed and distorted by its meeting with the fabric.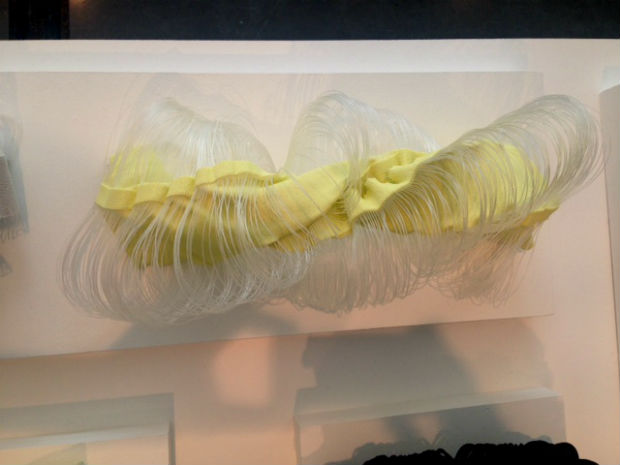 Nicola used both domestic and industrial machines (10-12gg) in her collection.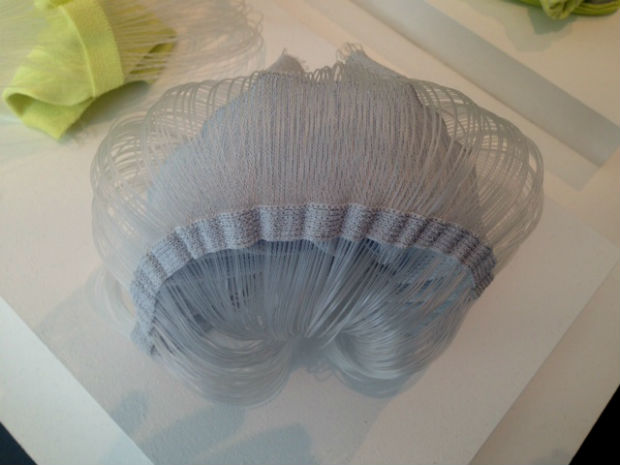 Jess Hymas's scarves were inspired by a visit to London's Billingate fish market: the rich colour palette of the fish and their textures were translated into fluorescent patterns in techno and natural yarns (cashwool, cashmere, celluloid), creating open, transparent fabrics with a fluid handle. Jess' work was knitted on a 12gg and 10gg Dubied.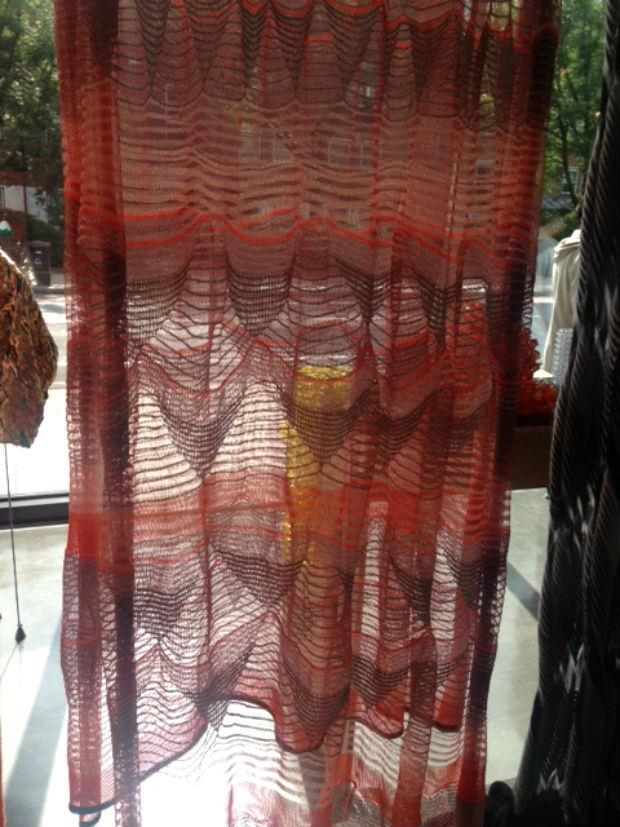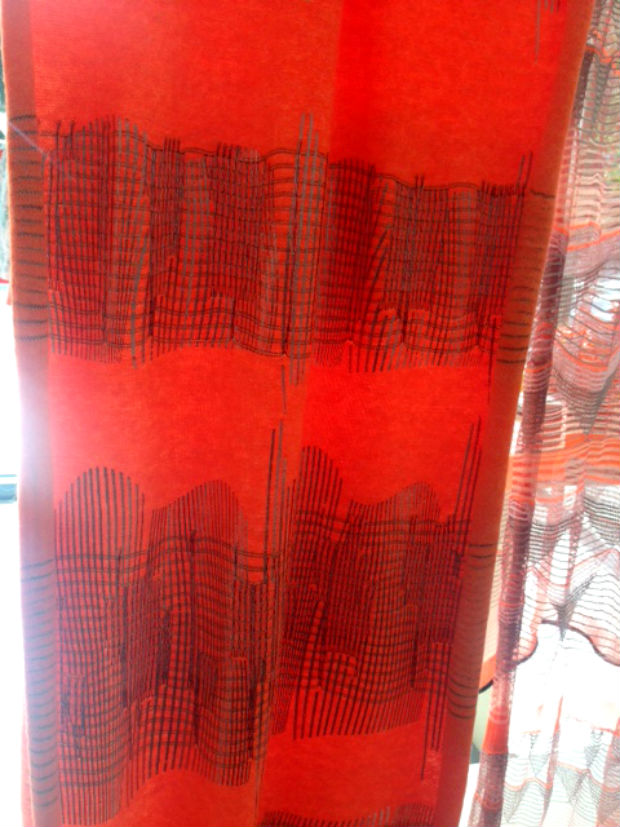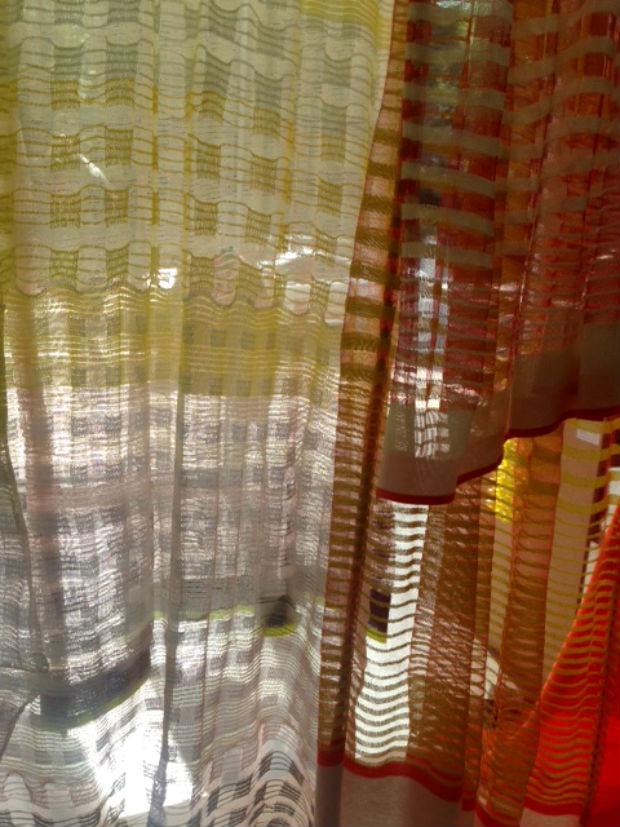 This article is also appears in...