7th February 2019, Winston-Salem, NC
Strong growth for HanesBrands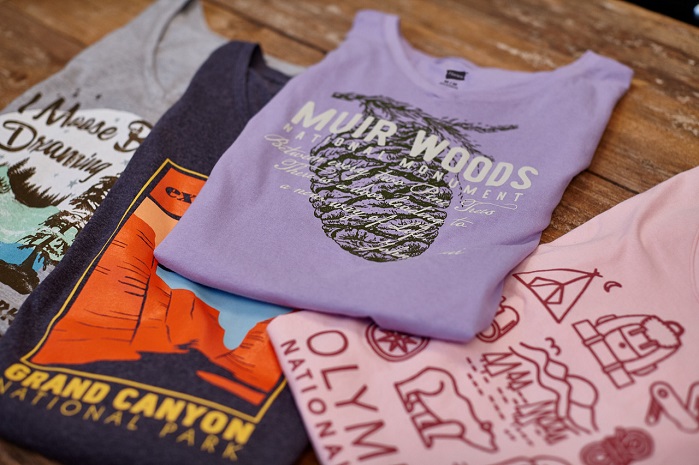 US Activewear segment fourth-quarter sales increased by 13%. © HanesBrands
HanesBrands, a leading marketer of everyday basic apparel under world-class brands, has announced fourth-quarter 2018 results, including net sales growth of 7%, double-digit operating profit growth, operating cash flow of US$ 502 million, and total debt reduction of US$ 403 million.
For the fourth quarter ended on 29 December 2018, net sales increased to US$ 1.77 billion and constant-currency organic sales increased by 6%, the sixth consecutive quarterly increase for sales from operations owned for at least one year. Also driving results were growth in the Activewear and International segments, as well as Innerwear sales in line with guidance.
"We had a strong fourth quarter with organic sales growth, margin expansion, double-digit operating profit growth, strong cash generation, and significant debt and leverage reduction," said Gerald W. Evans Jr, Hanes CEO. "Our diversification strategy is working. We had strong double-digit global Champion growth, International innerwear growth in Australia, Asia and the Americas, and increased sales for underwear and shapewear in the United States. Adjusted operating profit increased 10%, and adjusted operating margin increased 40 basis points. We generated record operating cash flow in the fourth quarter, and we paid down half a billion dollars of debt in the second half to reduce our leverage."
"Our outlook remains strong, including organic sales growth and significant cash flow growth expected in 2019, which underscores our progress toward achieving our long-term goals and enhancing value creation."
Innerwear segment
As expected, US Innerwear segment sales and operating profit in the fourth quarter were flat to a year ago. The operating margin was 22.6%. Sales of Innerwear basics increased by 2% with growth in men's and women's underwear. Products that feature comfort innovations continue to perform well and account for 20% of basics sales.
Sales of Innerwear intimates decreased by 7% in the fourth quarter, although shapewear sales realised double-digit growth after the successful relaunch of the Maidenform product line-up featuring cooling innovations.
Activewear segment
US Activewear segment fourth-quarter sales increased by 13% and operating profit increased by 4%. Growth was driven by increased Champion sales and sales growth of American Casualwear, which consists of branded printwear sales to the screen-print industry, seasonal wholesale activewear programs, and Alternative Apparel.
Champion sales increased by more than 50% outside the mass channel with broad-based gains across channels, including sporting goods retailers, midtier department stores, specialty retailers, college bookstores, online, and company-owned stores. As expected, sales of Champion at mass retail declined nearly 3%.
International segment growth continues
Despite adverse currency exchange rates, International segment sales increased by 12% and operating profit increased by 28%. On a run-rate basis, the International segment is now the company's largest business segment. In constant currency, International sales increased by 16% and operating profit increased by 33%. Constant-currency organic sales increased by 9%.
International growth came from Champion strength in Europe and Asia and constant-currency organic sales growth for innerwear in Australia, Asia and the Americas. In addition, net sales for Australia-based Bras N Things, acquired in February 2018, were US$ 43 million.
Further reading
This article is also appears in...