Hosiery/​Seamless
Developing legwear of the future with Q-Nova
The new Nordic research brands like Dear Denier and Swedish Stockings choose Fulgar's Q-Nova for their eco-sustainable products.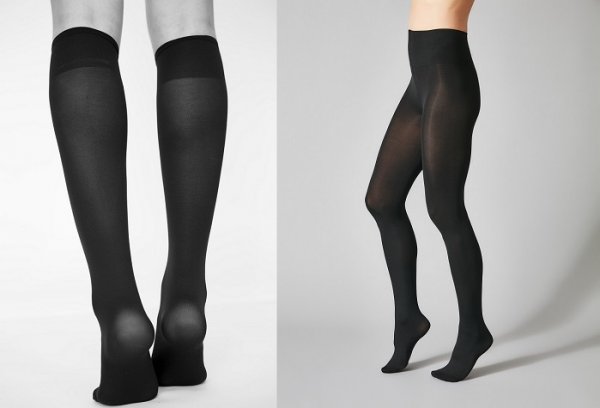 24th January 2019
Knitting Industry
| Milan
Swedish Stockings' Irma support knee highs and Lærke line by Dear Denier. © Fulgar
The growing number of consumers seeking hosiery products that are not only fashionable and high-performance but also ethical and eco-sustainable, has persuaded the Danish brand Dear Denier and the Swedish brand Swedish Stockings to choose the recycled Q-Nova by Fulgar yarn for their new collections.
Dear Denier offers tights and stockings with a clean, essential design that also provide new-conception hi-tech benefits while ensuring eco-sustainability. The brand uses Q-Nova yarn for its Eco Erica and Lærke lines and the new TINE and Petrina fantasy collections. Swedish Stockings has selected Fulgar's recycled yarn for all its collections. Moreover, in March 2019 Swedish Stockings will launch its first fully recycled pantyhose line with 100% recycled yarn.
Fulgar, an Italian leader in the production of man-made fabrics, has extensive experience in research and innovation, combined with a commitment to sustainability, with its ever-expanding green portfolio that now boasts Evo, a bio-based yarn derived from castor oil, Q-Nova fibre made from regenerated raw materials and Amni Soul Eco, a biodegradable polyamide.
"Members of the new generations are increasingly demanding high-performance garments in terms of comfort, well-being and interactivity with electronic devices. At the same time, issues like eco-sustainability of the yarns, biodegrability, the use of recoverable raw materials and non-toxic dyestuffs are now fundamental elements in our consumers' choices," said Alessandro Gallesi, president of the ADICI (Hosiery and Intimate Wear District Association) of Castel Goffredo.
"As a result, innovation that aims to improve fabric performance and eco-sustainability is the core strategy on which Italian manufacturers should focus their resources if they are to remain successful in the competitive framework that lies just around the corner."
Launched five years ago, Q-Nova was the first speciality by Fulgar whose development was based on green issues. This eco-sustainable yarn makes production processes more sustainable, enabling reductions in CO2 emissions and cuts in water use, Fulgar explains. Q-Nova is obtained exclusively from regenerated raw materials through a mechanical process that does not involve the use of any chemicals that could compromise the final product's sustainability.
This valuable product gained European Ecolabel EU and international Global Recycled Standard certification in 2013. In 2017 Q-Nova yarn was included on the Higg Index, which assesses the environmental impact of a garment developed by the SAC (Sustainable Apparel Coalition) over its entire lifetime.
Also in 2017, Fulgar successfully submitted its entire production cycle for environmental impact assessment using a scientific method called LCA - Life Cycle Assessment – carried out in line with PEF methods. This year, Fulgar extended and updated to appendix 6 its Oeko- Tex std 100 Class I certification for all articles produced.
"The production divisions of our companies have a continuing commitment in terms of investment to cut energy consumption and so further limit the environmental impact of our products," said Massimo Bensi, president of CSC Enterprise Services Service. "We expect a cut in energy consumption of up to 50% over the next 3-5 years. The know-how possessed by the companies in our district developed in areas related to hosiery like seamless intimate garments, medical sector products and functional-technical wear, is set to explore new horizons – in the footwear industry, for example – in the wake of the sock-shoe phenomenon."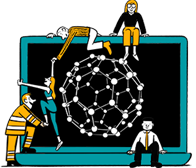 Business intelligence for the fibre, textiles and apparel industries: technologies, innovations, markets, investments, trade policy, sourcing, strategy...
Find out more