Eurojersey, a leading manufacturer of Sensitive Fabrics, is introducing a light-hearted and colourful summer collection of plain and printed fabrics. Elegant and sophisticated moods are mingled with geometric graphic designs to create looks of sporty appeal.
"A new colour palette ranges from lively scintillating shades to an infinite range of marine nuances, from ultramarines to horizons inspired by on-trend moods. Pastel shades blurred by the sun come to rest on garments. The prints applied to the Sensitive Fabrics using the digital printing technique stand out like photographs," the company comments.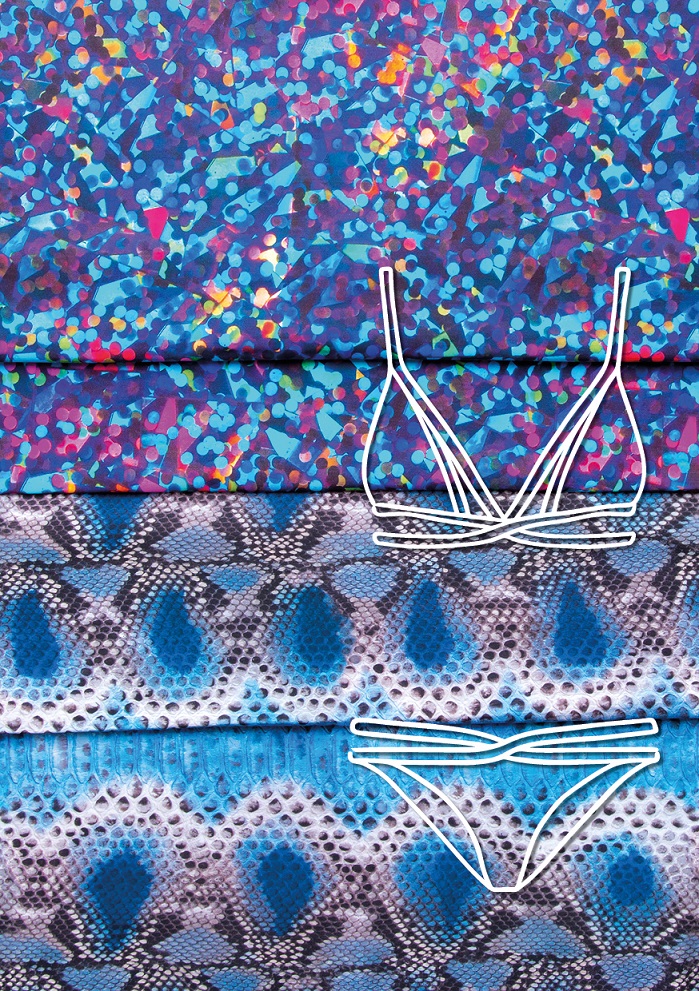 Sensitive Fabrics, thanks to Lycra Xtra Life fibre, are designed to ensure long-lasting fit and durable protection against degradation resulting from pool water, sunscreen, heat and body oil. The swimwear becomes adherent and sensual, providing a light silhouette makeup and a perfect fit. Six themes are being presented – After Glow, Sun Salute, Freakish, Namaste', Rising Tide, and Liquid Stream.
After Glow
Elegant and sophisticated, this theme is an authentic celebration of femininity, one which constantly harks back to the glam age of the 80's and 90's. Sensitive Classic, Sensitive Plus, Sensitive Sheer, Sensitive Sand and Sensitive Life fabrics are embellished with metallic opalescence thanks to the use of digital printing, which reproduces patterns of iridescent, liquid effects and solarised reptile skins. A combination of on-trend colours, such as jade green with purple and fuchsia, team up with carmine red.
Sun Salute
Sensitive Classic and Sensitive Sculpt Light fabrics, with their fun, energy-packed mood, are interpreted in graphic designs and patterns, which nod to a fresh and chic trend for beachwear or garments designed for active sports.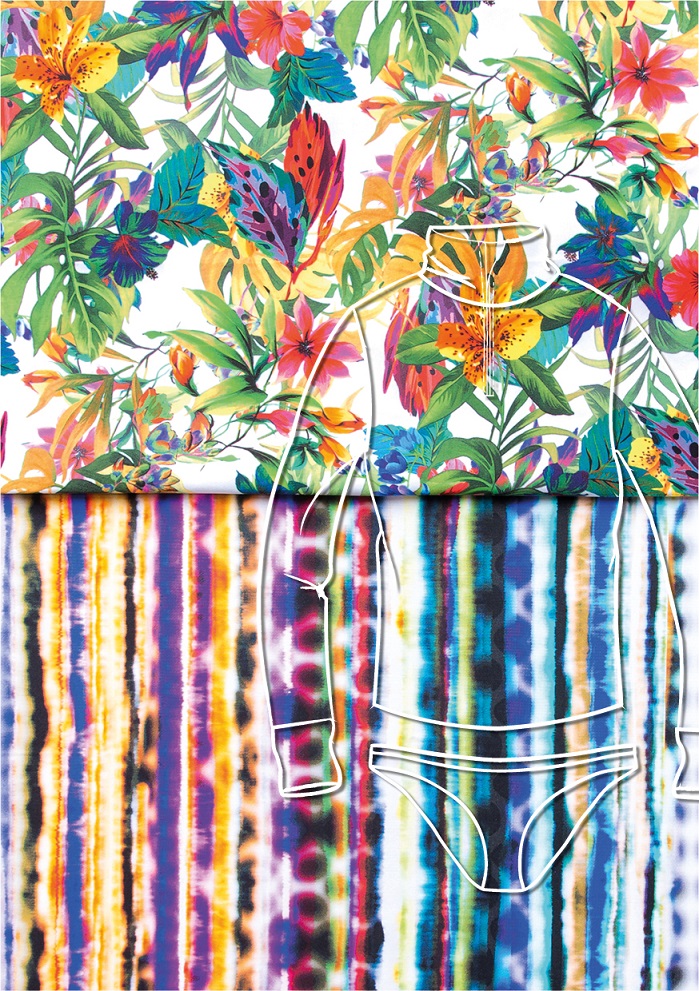 To recall the long summer days, exotic colours such as peach and deep orange combine with tropical prints of a multicoloured jungle effect, alternated with geometric textures impressed on the smooth surfaces of the fabrics like a snap-shot.
Freakish
A contemporary, bizarre and fun look in luminous transparent colours enwraps Sensitive Classic, Sensitive Plus, Sensitive Sheer and Sensitive Sand fabrics. Brushstrokes of fluo orange are coupled with sky blue, aquamarine with fuchsia, for a get-up-and-go look.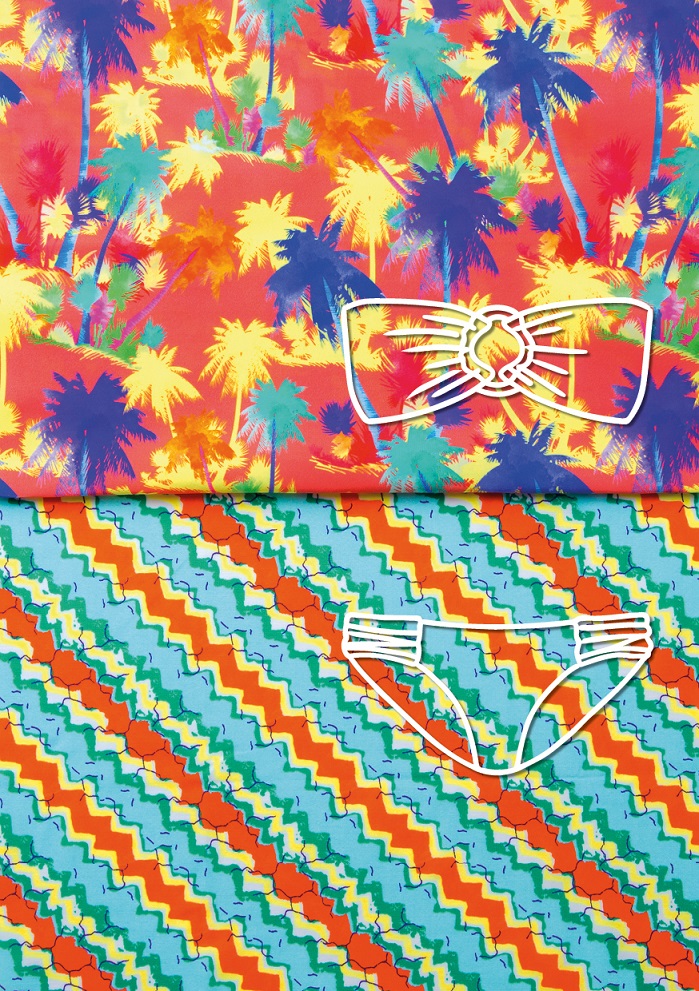 Prints and patterns show a marked preference for American Dream atmospheres: the West-Coast, with its intense saturated colours and assertive combos, and the East-Coast, inspired by Miami with its use of vivid pastel shades to interpret floral images mixed with lush palms.
Namaste'
Positive vibes and a relaxing comfort-zone inspire Sensitive Classic, Sensitive Plus and Sensitive Sand fabrics. Sun-bleached pastel colours, cool tones such as bluish grey, light blues and age-stressed aquamarines paint these fabrics with hypnotic graphic designs of liquid effects, watercolour stripes, geometric beige and embossed surfaces.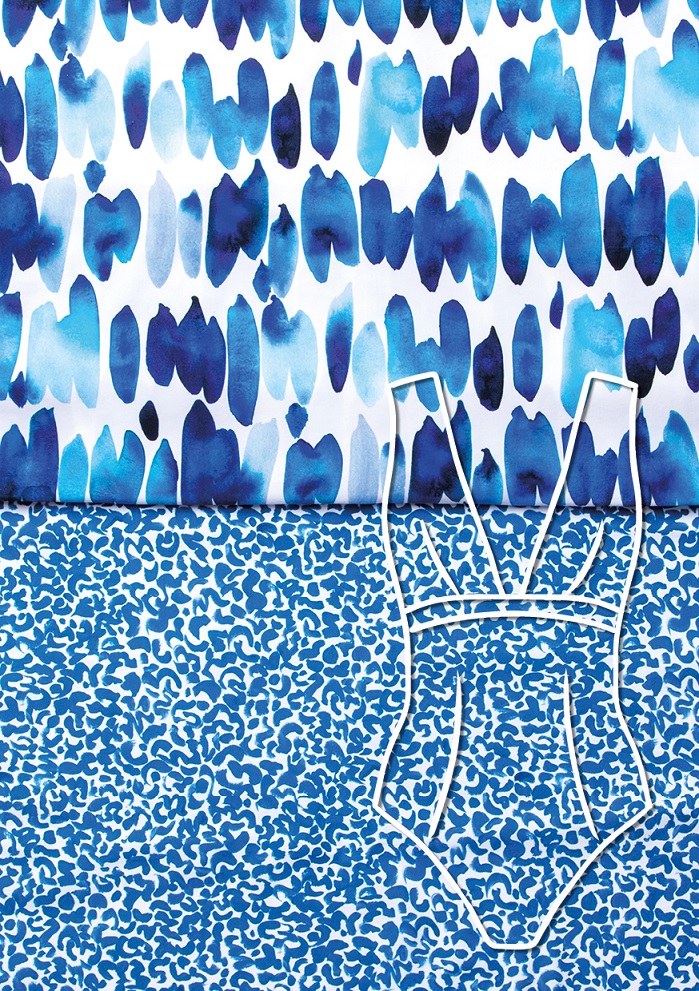 Classical prints in the tones of sea blue and turquoise are teamed up with white to create the ideal outfits for leisurely relaxation and therapeutic yoga sessions.
Rising Tide
Similar to a high tide, a young-hearted and forceful spirit defines Sensitive Classic, Sensitive Sculpt Light and Sensitive Sand fabrics. Energetic colours, such as red, join forces with the more classical shades of white and navy blue.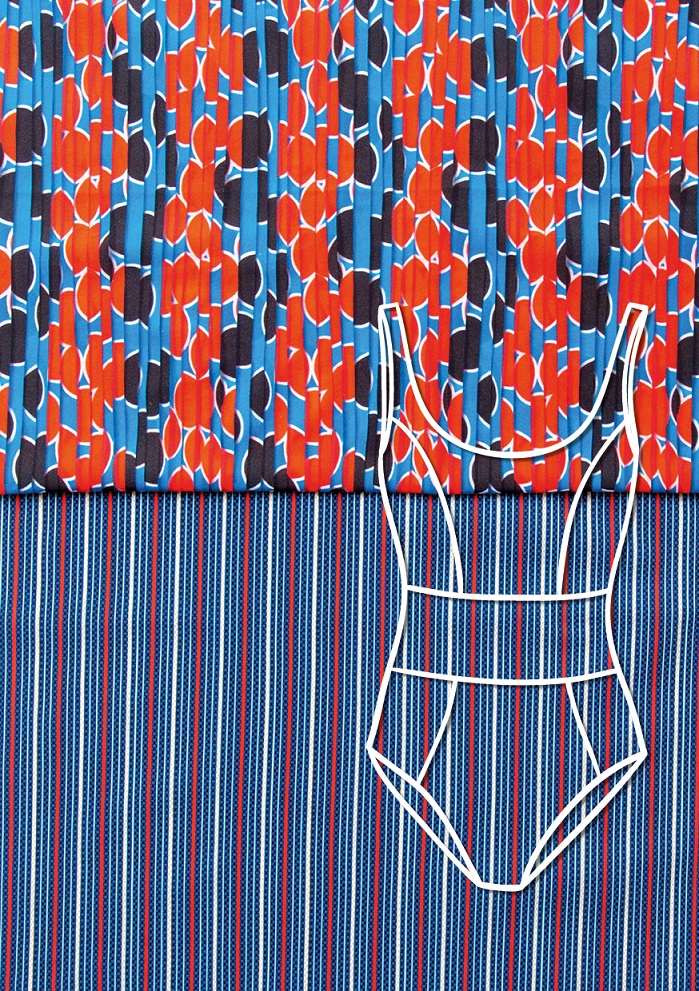 Sporty graphic designs touch down elegantly on the smooth surfaces of Sensitive Fabrics, offering the solution for garments designed for open-water sports such as surfing, sailing and swimming.
Liquid Stream
Strength and balance of mind and body provide the inspirational source for Sensitive Classic, Sensitive Sculpt Light, Sensitive Sculpt and Sensitive Life, interpreted in the colours of ultramarine, turquoise, grey and black. 3D effect graphic designs are reminiscent of the sea depths, designs dedicated to surfing with graphic placed prints recall the billowing waves.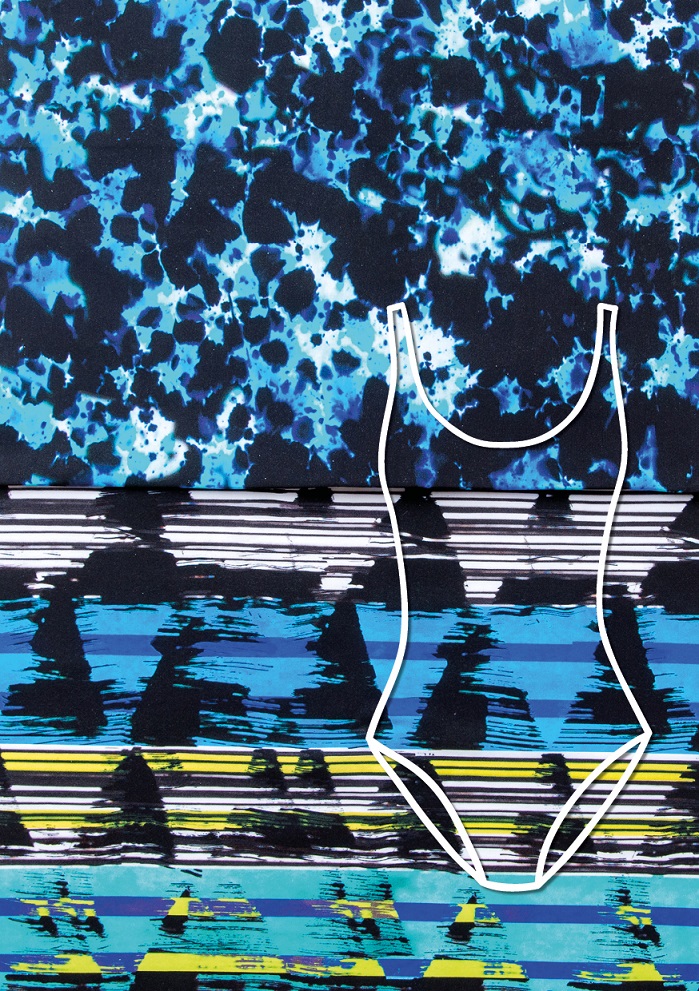 A plethora of nuances are produced by dashes of a single positive and negative shade, or combined with "liquid" movements of colour whose theme is constant throughout, the seawater with its never-ending ebb and flow.
This article is also appears in...