28th December 2016, Singapore
Huntsman enters partnership with Bangladeshi knitting specialist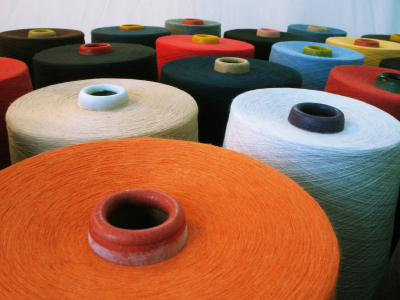 Huntsman Textile Effects, a provider of high quality dyes and chemicals, has entered into a partnership and collaboration agreement with Viyellatex Group, one of the leading multi-dimensional business conglomerates in Bangladesh with spinning, knitting, dyeing, accessories and printing facilities.
This agreement reinforces the recognition of Huntsman as a preferred supplier of Viyellatex Group. Under this agreement, Huntsman will support Viyellatex's mills to streamline operations and optimise processes, train technical staff, and make recommendations to help improve yield and productivity.
"The support from Huntsman will help us be more competitive in this fast-growing market. It will help us to comply with the stringent product, operational and environmental demands from our global customers," commented David Hasanat, Chairman of Viyellatex Group.
"Viyellatex Group places strong emphasis on sustainability by minimising energy usage, adopting waste and water recycling, and using only organic materials and environmentally compliant chemicals and dyes and Huntsman is the perfect partner in this regard as they share this vision."
Confidence and trust
"The textile industry is already Bangladesh's most important export earner and an important market for us and we are deeply honoured to be a trusted partner to Viyellatex Group for the past 16 years and counting. With our shared values in sustainability and innovation, this partnership is a reflection of the confidence and trust that our customers place in us," said Chuck Hirsch, Vice President, Sales and Technical Resources of Huntsman Textile Effects.
Dheeraj Talreja, Commercial Director- South Asia, Middle East & Africa of Huntsman Textile Effects, also added: "We are pleased to be conferred Preferred Supplier Status from Viyellatex Group, partnering with one of the leading apparel groups in Bangladesh. This partnership will provide greater confidence to our customers of the quality of Huntsman's proven expertise, products and service delivery."
Competitive edge
Bangladesh's textile industry is the nation's largest export sector. The ready-made garment (RMG) sector is worth US$ 28.1 billion in 2015-2016, with more than 4,300 garment factories employing about 4 million people and accounting for 82% of the country's total exports. To remain internationally competitive, local textile mills and RMG factories increasingly have to demonstrate that they operate in a socially and environmentally sustainable way.
Viyellatex Group is currently adopting advanced Huntsman Textile Effects technologies, market leading dyes chemicals and auxiliaries, including the AVITERA SE dyes. An award-winning flagship dye technology for exhaust application on cellulosic fibres, AVITERA SE dyes meet increasingly stringent environmental standards and help textile mills improve their productivity and profitability for better economic sustainability.
Now available in a broad colour spectrum, AVITERA SE dyes are said to reduce water and energy consumption and carbon emissions by up to 50%.
This article is also appears in...