1st December 2017, Singapore
Huntsman updates High IQ performance assurance programme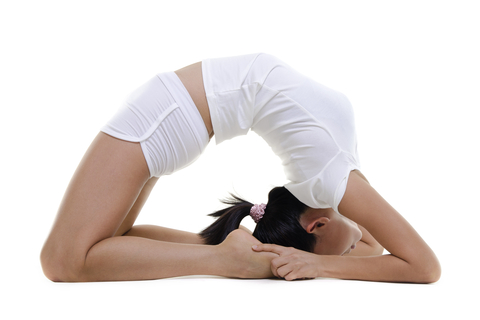 Huntsman Textile Effects has further updated the High IQ performance assurance programme to help mills, brands and retailers meet consumer demand for textiles that stay looking newer for longer. The company has extended the colour retention programme with High IQ Lasting Color and Lasting Color eco, plus High IQ Lasting White with fluorescent whitening agents and stain management technologies.
Consumers want garments that retain their new look through multiple home launderings. At the same time, there is a global call for more environmentally friendly textiles, produced with less water and energy. Alkaline washing powders, hard tap water and mechanical abrasion from washing machines and clothes driers can rapidly dull coloured textiles, while everyday stains can leave whites looking dull.
Better economic sustainability
"With our High IQ Lasting Color and High IQ Lasting White programmes, we offer brands, retailers and mills a way to achieve better economic and environmental sustainability. In today's competitive global market, this means being able to cost-effectively produce fabrics that delight consumers with brilliant whites and vivid colours that stay and won't wash away, backed by an assurance that they conform to stringent environmental standards," said Lee Howarth, Global Marketing Manager, Huntsman Textile Effects.
Through the new High IQ Lasting Color and updated High IQ Lasting White programmes, Huntsman Textile Effects says it aims to help consumers choose sustainable textile products that retain their vivid colours and bright whites to deliver a longer usable life. Only mills that meet Huntsman's stringent requirements earn the right to use the High IQ hang tags as point-of-sale product branding, the manufacturer explains.
Value through colour performance
High IQ Lasting Color is a colour retention programme, powered by specially selected Novacron dyes, which lets mills produce fabrics that retain their colours and dark shades even after repeated washing. Based on tests using EU and US home-laundering programmes, fabrics made under the High IQ Lasting Color programme will not fade, and there is little risk of colour staining on other garments during washing, the company reports.
As an extension, Huntsman is also introducing High IQ Lasting Color eco programme for textiles produced with a minimal environmental footprint. It relies on Huntsman's award-winning Avitera SE reactive dyes to reduce water and energy consumption by up to 50%, compared to best-available technologies.
Whites that don't fade away
High IQ Lasting White aims to deliver very high and brilliant whites on cellulosic fibres, combining the company's latest generation of Fluorescent Whitening Agents under the Uvitex range with environment-friendly fluorinated (C6) or non-fluorinated stain repel and release technologies. It is wash-fast in production and home laundering, even at high temperatures, and it resists and washes out household stains to ensure garments keep their newness for longer, the company explains.
High IQ Lasting White is suitable for ready-to-wear, business wear, underwear, casualwear and home textiles that need to withstand the rigors of everyday life and retain their brilliant whiteness.
Environmental sustainability
The dyes in the High IQ Lasting Color range and the technologies used to produce High IQ Lasting White comply with the requirements of bluesign, the Zero Discharge of Hazardous Chemicals Roadmap and the Restricted Substances Lists of the world's most demanding global brands. Fabrics produced under Lasting Color or Lasting White are suitable for Oeko-Tex Standard 100.
This article is also appears in...