20th February 2017, Bangkok
Indorama Ventures recognised for sustainability performance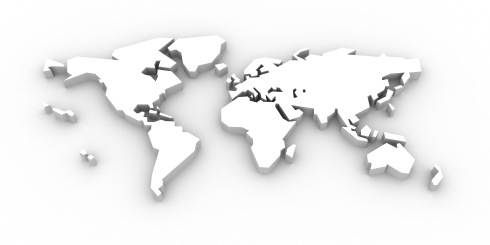 Indorama Ventures Public Company Limited (IVL), a leading chemical producer, has received the Distinction for its excellent sustainability performance and has been recognised as one of the top-scoring companies in the chemical industry globally.
The company has also been included in the 2017 edition of RobecoSAM's Sustainability Yearbook, the world's most comprehensive publication on corporate sustainability. This global recognition reaffirms IVL's long-term commitment to sustainability and demonstrates excellent performance in the area of economic, environmental, social and corporate governance, the company reports.
"These recognitions reflect the effort and passion all of our people have put into making our Company as a company with a truly sustainable future," said Aloke Lohia, Group CEO of Indorama Ventures. "Being recognised by global institutions gives us the confidence that we are rightfully investing in to the future and are truly comparable with the best-in-class companies globally."
Global recognition
Each year, more than 3,000 of the world's largest companies are invited to participate in RobecoSAM's Corporate Sustainability Assessment (CSA). Inclusion in the Yearbook is limited to companies within the top 15% of their industry and must achieve a score which is within 30% of the best-performing companies in its industry.
In addition, Indorama Ventures has been independently assessed according to the FTSE Russell criteria and become a constituent of the FTSE4Good Emerging Index, an extension of the FTSE4Good Index Series. The FTSE4Good Index Series is designed to measure the performance of companies that demonstrate strong Environmental, Social and Governance (ESG) practices.
The Index covers over 20 emerging countries globally. Of the eligible universe, Indorama Ventures stood out as a leading Thai Company with an ESG Rating of 3.9.
Indorama Ventures
Indorama Ventures Public Company Limited, listed in Thailand, is a leading petrochemicals producer, with a global manufacturing footprint across Africa, Asia, Europe and North America. The company's portfolio comprises Necessities and High Value-Added (HVA) categories of polymers, fibres, and packaging, selectively integrated with self-manufactured Ethylene Oxide/Glycols and PTA where economical.
IVL products serve major brand-owners and FMCG companies in consumer products and niche applications, i.e. beverages, hygiene, personal care and safety segments. IVL has around 14,500 employees worldwide and consolidated revenue of US$ 7.2 billion in 2016.
This article is also appears in...