14th October 2019, Carvico
New Carvico capsule collection by Hydrogen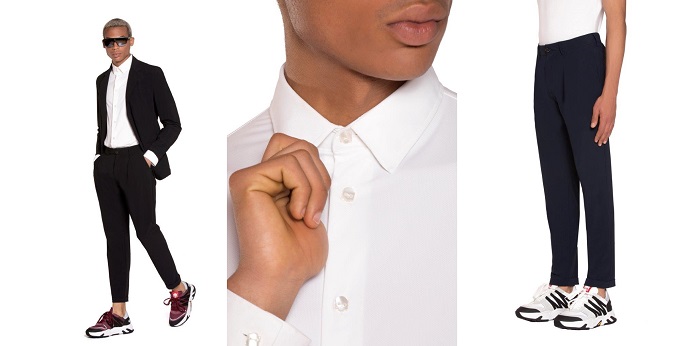 The new Autumn/Winter 19 collection by Hydrogen. © Carvico
Carvico, a leading Italy based manufacturer of high-tech warp knit and circular knitted fabrics for swimwear, sportswear, underwear and outerwear, has announced the new Carvico capsule collection Autumn/Winter 19 by Hydrogen, made entirely of warp-knitted stretch Carvico fabrics. The collection is dedicated to the dynamic man who does not want to give up elegance and comfort.
"Originality, performance and style characterise the collection launched by the luxury sportswear brand Hydrogen, which combines the manufacture of yesteryear with classic and refined tailoring cuts, the technicality of innovative and high-performance materials of the Bergamo-based company, leader in the warp-knitted clothing sector," the company reports.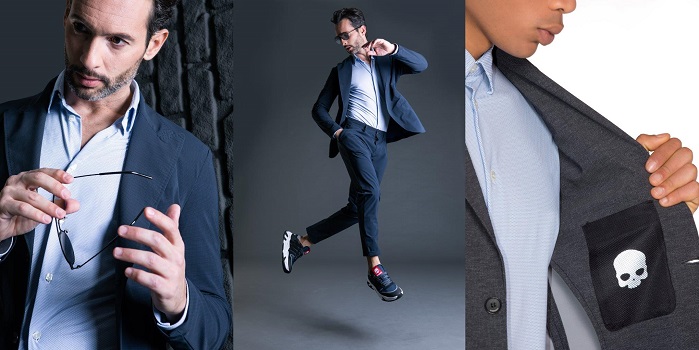 The new Autumn/Winter 19 collection by Hydrogen. © Carvico
Revolutional Energy is the techno-fabric Carvico protagonist of the entire collection, suitable for clothing thanks to its opaque appearance, perfect fit and maximum comfort reinterprets the characteristics of the classic traditional shuttle fabrics.
Unique features make Carvico's capsule collection garments versatile and suitable for men travelling on business because they are comfortable to pack in a suitcase and easy to care for.
Blazers, trousers and shirts are the three must-have items that make up the Carvico collection for the Autumn/Winter 2019 season: Cyber Jackets, Cyber Shirts and Cyber Pants by Hydrogen are soft to the touch and are said to guarantee ample freedom of movement, lightness and freshness.
This article is also appears in...