7th June 2016, Saint-André–Lez–Lille
Tissu Premier presents latest trends for Spring/Summer 2017
Tissu Premier, the leading textiles show for European distribution and retail chains, has closed its doors on 26 May 2016, attracting nearly 1,000 visitors, mostly coming from France and Belgium. Visitors came to the show to replenish their supplies of knits, prints, yarn-dyed textiles, silk finishes, woollens and draperies, textile accessories and sportswear.
A number of loyal retailers from the north of Europe visited the show to look for new suppliers. These included American Outfitters, Paprika/Cassis, 3 Suisses, Auchan, Groupe Happy Chic, Armand Thiery, Blancheporte, Cevimod, Cyrillus, Damart, Decathlon, Etam, Kiabi, La Redoute, Blanche Porte, Promod, Scottage and more.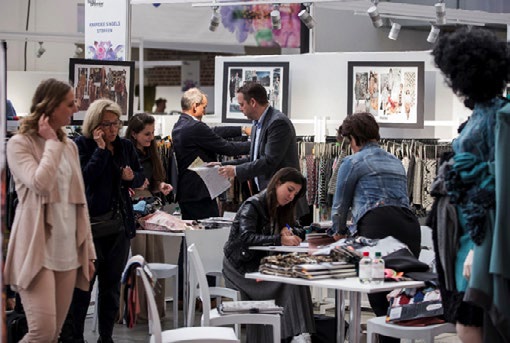 "It doesn't matter which season it is, the very essence of the show is the access it offers to the latest trends," commented Ricard Raspall, from the Spanish exhibitor, Reactive. Ricard Raspall is a knitwear specialist who has worked in the textiles sector for more than 30 years. "I have done great business with the northern central buying companies."
Strong indicator
Accoridng to organisers, this inter-season event is established as a "strong indicator of how a season is developing". Drawing on the Best survey of 291 exhibitors conducted at Première Vision Paris, the Première Vision fashion team aimed to add new creative energy to the Spring/Summer 2017 season.
Driven by the positions of buyers in each market sector (menswear, womenswear, casualwear, sportswear and outdoorwear), the event focused on the key colours, fabrics and decorations for Spring-Summer 2017.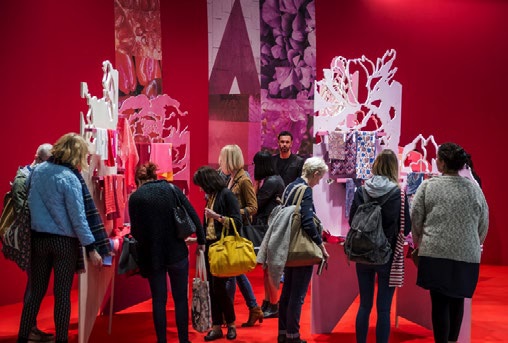 At the forum, reds were under the spotlight, in generous and flamboyant tones. Working together, they magnified variations of reddish and orangey shades, showed off neutrals and blend beautifully with light colours.
Material and decoration highlights
The event featured the latest material and decoration trends for the Spring/Summer 2017 season. These were divided into five main themes.
Gently-Textured Surfaces feature subtle seersuckers in shirting, small cloquées and printed crepons, softened crepe, piqués and pleats in warp and weft or knitted fabrics. Consistent Fluidity is about the softness of viscose or cupro-cotton blends, silks with body and drape and flowing double knits.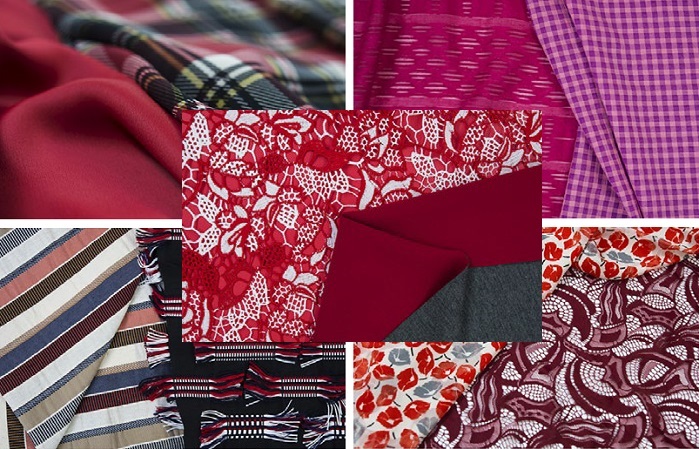 Graphic Designs include simplified designs for geometric jacquards, bold woven, knitted or printed stripes and cartoon flowers. Light And Transparency theme features organza and cotton voile, fine lacy knits, short staple shirting and silks, subtly translucent jacquards, enlarged guipures.
Finally, Bold Brights is all about the swimwear style knits and stretch sportswear, high performance summer materials, contrasting neoprene and double-sided fabrics and stylised embroidery.
Essential items for Spring-Summer 2017
The Nelly Rodi trend forecasting agency also provided a list of the 10 essential items for the Spring/Summer 2017 season for both women and men.
For men, the trend bureau suggests a minimalist windcheater with a narrow zip and satin finish, to be worn in the city over a blazer or suit; light knitwear, for example, a fine sweater to wear against the skin like a tee-shirt under a suit; and baggy chinos with rolled turn-ups worn with a tight-fitting jacket. This wardrobe can be complemented by a denim blazer and a collarless granddad shirt.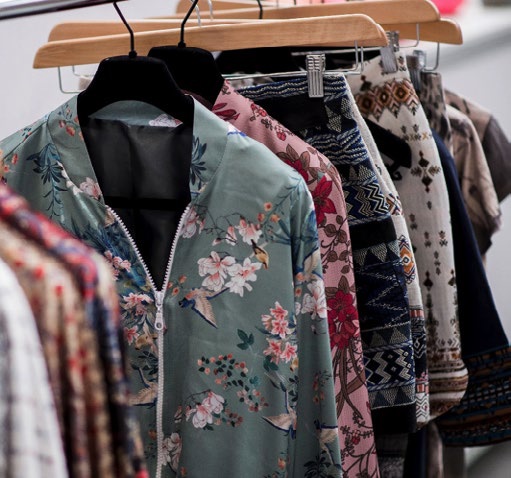 Women are advised to dress into an edge to edge summer coat, to be worn with wide-leg pants in a casual style. The Judo or Kendo jacket in flannel or neoprene, masculine style, edge to edge with no buttons, can also be worn belted or oversize next summer. Also, the bureau suggests the XXL wide-legged high-waisted palazzo pant, loose shirt-dresses, worn with trousers, as well as structured flounces for dresses, tops and skirts.