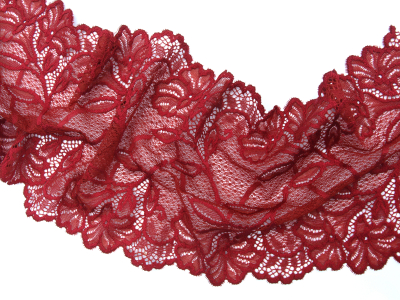 The 32nd edition of IAF's World Fashion Convention in Mumbai, which will take place from 26-28 September at the Trident Hotel Nariman Point, will feature world class speakers presenting as part of the programme.
The IAF and the Clothing Manufacturers Association of India (CMAI) have combined forces with a goal to bring the international audience a strong combination of international speakers and the real top of the Indian apparel business.
The line-up of speakers includes Adriano Goldschmied, founder of Diesel and Replay; Vineet Gautam, CEO of Bestseller India; Alex Thomas, Vice President at VF; Shailesh Chaturvedi, CEO Tommy Hilfiger India; Faruque Hassan, senior vice president of BGMEA; J. Suresh, CEO of Arvind Brands; and Darshan Mehta, President of Reliance brands.
Opportunity areas
The IAF's 32nd World Fashion Convention in Mumbai will bring together some of the leading industry stakeholders across the value chain to deliberate and present insights into various opportunity areas – covering the entire spectrum from manufacturing to technology to branding and retailing.
Also, each IAF Convention has as one of its main goals to connect the local fashion industry of the host country to the global fashion industry network, according to organisers.
In the world, India stands out for the size of its domestic market, for its enviable growth rate, for its deep rooted own design tradition, but also for its complexity. Therefore, during this convention, insights into the fast growing Indian domestic market given by major Indian players will aim to give delegates a very good understanding of how to capitalize on growth opportunities in complex emerging markets.
Speakers
Adriano Goldschmied is an Italian fashion designer who focuses on denim jeans. Founder and Creative Director of GoldSign, US, he is the author of Denim Premium. Currently, he is Product Development Manager at Citizens of Humanity.
Jaswinder Bedi, CEO, Bedi Investments, graduated as a textile technologist in the UK in 1984 and has over 30 years' experience in the manufacturing sector in Kenya. Jas is an industrialist and an entrepreneur who has numerous responsibilities in business and various business member organizations.
Fred Lemoine, Vice President of Weave Services Limited, is a seasoned supply chain practitioner with a proven track record of high impact projects realized with major retailers/wholesalers in Europe and greater Asia. Fred worked as a senior supply chain consultant for McKinsey & Company serving large retail and fast consumer good clients in the USA, Australia, SEA and China. He now manages Weave Consulting Services, a supply chain specialist consulting firm with offices in Hong Kong and the US.
Alex Thomas is the Vice President of Manufacturing Excellence and Technical Services at VF. He has spent his professional life between Europe and Asia working with various brands and retailers.
This article is also appears in...