26th November 2014, Hong Kong
CCMI calls for greater protection of cashmere name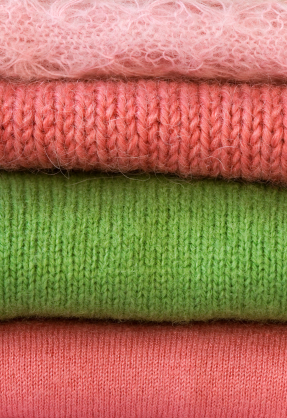 Karl Spilhaus, President of the Cashmere and Camel Hair Manufacturers Institute (CCMI), has called for greater protection of the cashmere name through education and enforcement directed towards reducing instances of mislabelling.
"Furthermore, the CCMI is working with Italian, Japanese and Korean research institutions and laboratories to develop enhanced fibre identification tools", he said.
The President of the CCMI delivered the keynote address to open the Cashmere World Forum 2014, which took place in Hong Kong from 25-26 September. The Forum was held concurrently with the Cashmere World Fair at the Hong Kong Convention and Exhibition Centre.
Mislabelling cashmere
Welcoming the resolve of the international fine fibre industry to act decisively, Spilhaus called for efforts to target fraudsters who repeatedly mislabel cashmere and other fine fibre products and to develop unwavering and affordable technologies to test and guarantee their integrity.
In addition to CCMI's legal efforts to protect the integrity of fine fibres, the President underscored the development of objective methods for identifying cashmere, calling them a breakthrough.
Mohair Mark
Talking on behalf of the non-profit association Mohair South Africa, Marketing Executive Anle Marais unveiled the soon to be launched Mohair Mark – a symbol designed to be used to indicate that a product contains at least 10% of the natural fibre.
"Mohair South Africa identified the need to make the Mohair fibre recognisable, and allow consumers to identify the products that contains Mohair," said Marais. South African Mohair is frequently blended with other fibres and Marais called for increased collaboration between different fibres, between businesses, between international institutions and different countries.
Thailand's dying silk industry
The collaboration between the Thailand Textile Institute and Mongolian cashmere brand Gobi was initiated on the occasion of the 40th anniversary of diplomatic relationships between the two countries.
The two entities developed a collection of garments using Thai silk and Mongolian cashmere, under the design supervision of the Italian fashion consultant, Elementi Moda and with the support of Thailand's Ministry of Industry.
Introducing the initial three year programme, Dr Chanchai Sirikasemlert, Director of the Thailand Textile Institute's Technology Promotion Department, said the collaboration had contributed to revive Thailand's dying silk industry. The collection has been well received so far and Sirikasemlert said the next stage was to find distribution channels, especially in Europe.
Era of E-Cashmere
Speakers unanimously agreed that cashmere and other fine fibres are in dire need of rejuvenation. Introducing trend forecasts for 2015-16, Ornella Bignami, Creative Director of Elementi Moda, Italy, said that playing with fresh colours, avant-garde motives, different volumes and special effects; blending it with different fibres and materials and even combining it with technical, connected devices will give cashmere a more casual image and will make it more attractive to younger generations.
"Thanks to new spinning technologies and processes, it is now possible to spin finer yarn and make lighter garments that can be worn throughout the year and by the whole family", she said.
Technical treatments such as self-cleaning capabilities developed by the City University of Hong Kong; quick drying, and higher resistance to pilling are making cashmere easier to care for than ever, also making it suitable for casual and even sportswear. "As an increasingly high performance fibre, cashmere is more related to modern lifestyle", Bignami concluded.
This article is also appears in...