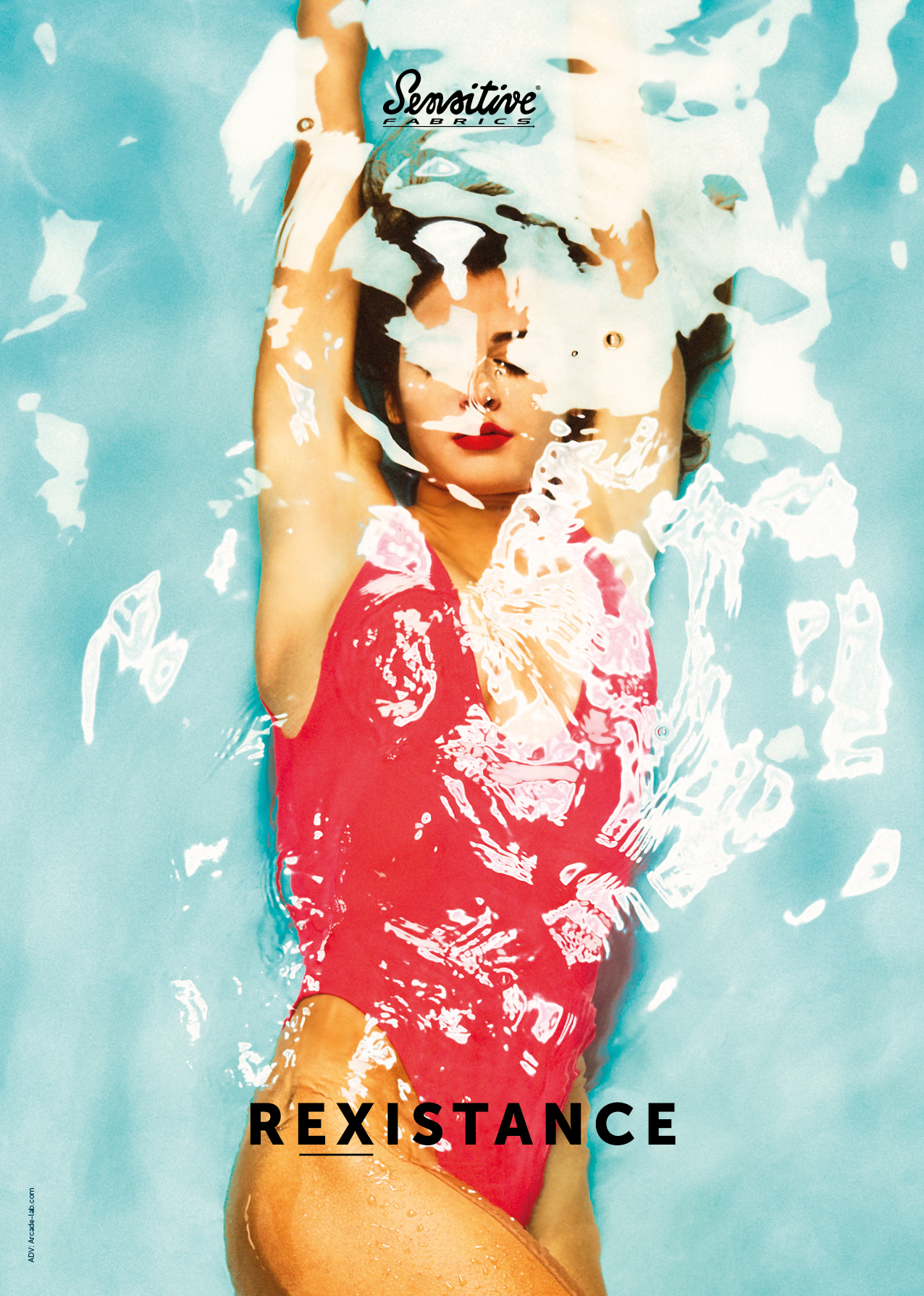 Eurojersey has launched its SS 2022 beachwear collection of Sensitive Fabrics with the new Rexistance promotional campaign
"Sensitive Fabrics by Eurojersey anticipate Summer 2022 by dictating the style of seaside life with its trends and fashions, fruit of codes woven into a univocal language of prints and colours to present a style designed for a glamorous and comfortable femininity whatever the context," the Italian company announced today.
"Ideal for the production of swimwear thanks to their second-skin effect, Sensitive Fabrics are highly performing and able to guarantee a 50+ sun protection factor, breathability and an elevated resistance - ten times higher than that of other fabrics - to the detrimental effects of chlorinated water, sun creams and heat. Warp-knitted and endowed with three-dimensional stretch, quick-drying and tested for shape and colour retention, Sensitive Fabrics are fruit of an innovative technology for manufacturing protective and versatile swimwear."
"All of these features are highlighted in the Rexistance advertising campaign, chosen by Eurojersey for the SS 2022 beachwear collection of Sensitive Fabrics. Living in symbiosis with the element of "water". A body succumbs to the natural embrace of an aquatic environment, while Sensitive Fabrics immerge and adapt perfectly to 'being' and 'resisting' thanks to their exclusive performance," Eurojersey continues.
The five trends being presented stem from the versatility of Sensitive Fabrics: BOTANICAL, ARTISTIC ABSTRACT, WILD TROPICAL, INCISED OPULENCE, SOFTLY RETRO. Themes played out between the charm of the past and a desire for the future, poised between art and nature, enwrapped in an elegance of romantic glamour or sophisticated refinement, characterised by the contrasting effects of subtle nuances and assertive shades.
BOTANICAL TREND
Floral patterns spark new emotions and generate a new-found sensation of rebirth. A timeless charm evokes a new season in a contemporary vision.
Refined and graceful motifs challenge the desire for beauty in an intermingling of sophisticated hues borrowed from a botanical palette. The charm of lilac and lavender are offset by the timeless touch of violet orchid nuances, olive green and sizzling orangey pink. A series of refined pictorial shades come to rest on Sensitive Fabrics, to create romantic and versatile looks for exhibiting in an infinite number of summer stylings, swimsuits or elegant beach robes.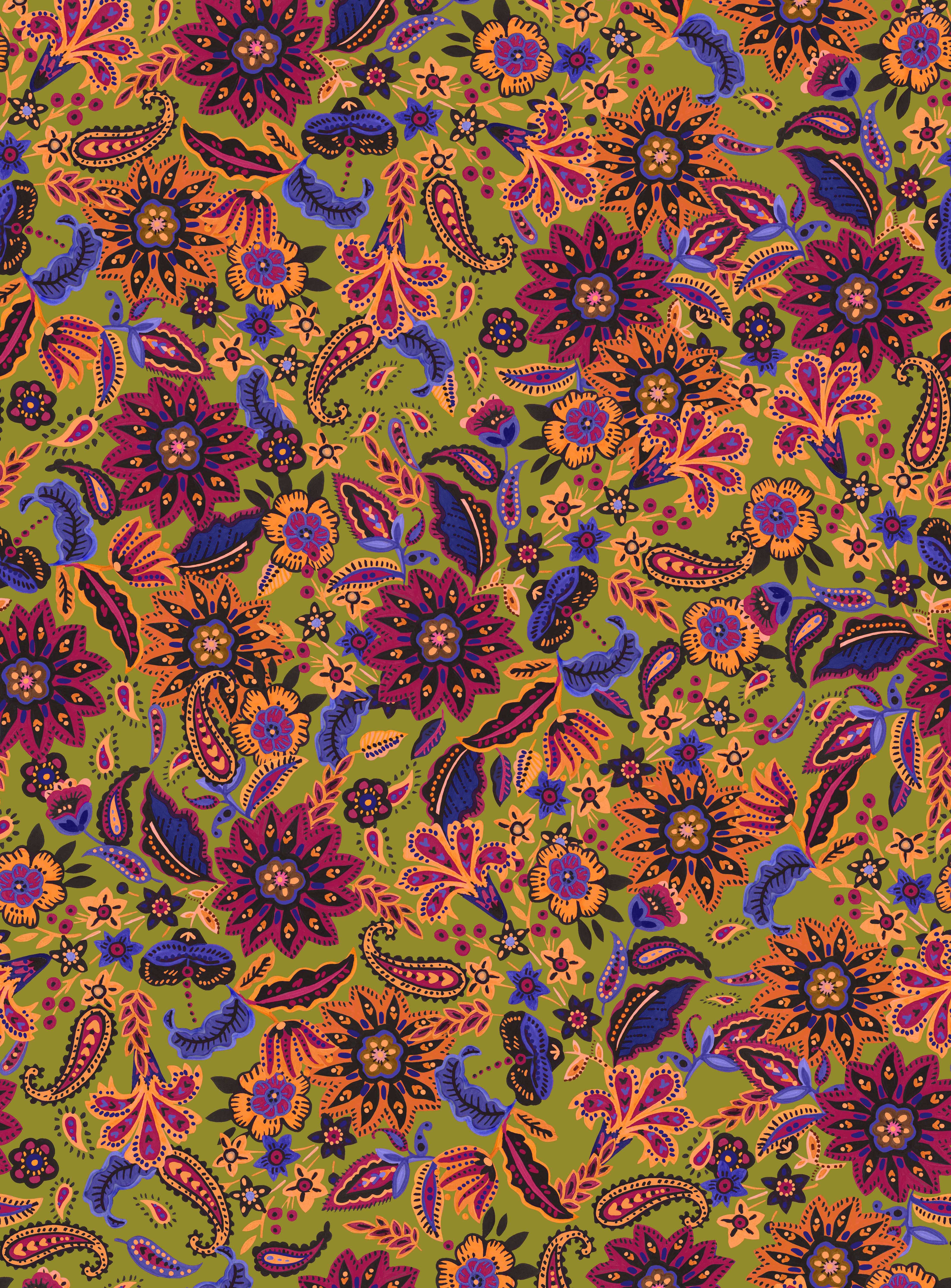 Sensitive Fabrics – Botanical Trend
ARTISTIC ABSTRACT TREND
A trend whose abstract geometric motifs spread contagiously to total wear, from garments to accessories and even swimsuits, as it plays with timeless colour combinations. Atlantic blue, deep yellow and bright red break away from traditional palette restrictions and meet up in complex chromatic balancing acts with black and white, resulting in a "colour block" effect. Colour combinations characterized by strong nuances and a nautical twist hold centre stage uninterruptedly on Sensitive Fabrics, to adorn simply styled swimsuits with bright and intense colours to make a strong and energy-packed fashion statement.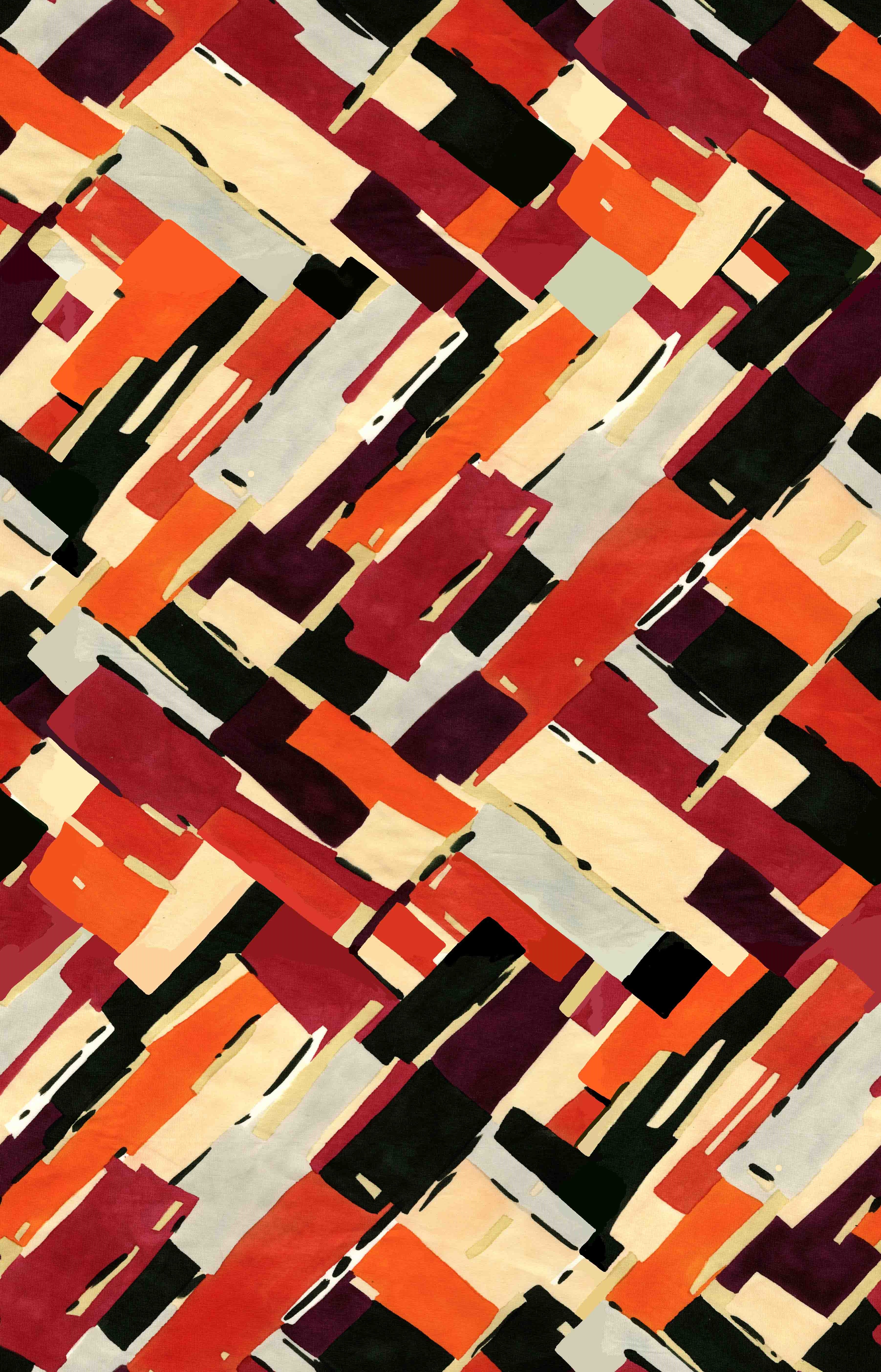 Sensitive Fabrics – Artistic Abstract Trend
WILD TROPICAL TREND
Prints that are increasingly cool, impacting and persuasive set out to conquer beaches and coastal haunts, in colour interpretations borrowed from nature. Revisited in the brightest hues with patterns intentionally enlarged and inspired by a jungle vibe. Artistic animalier references break the monotony of a classical style and flaunt their charms in dynamic decorative motifs based on a palette of aloe green, guava pink and pomegranate pink.
A bold and energizing theme experimented on Sensitive Fabrics for 'resort wear' outfits in an exotic transgression of pronounced femininity.
INCISED OPULENCE TREND
A return to the roots which puts the focus on the shape, colour and neutral yet visually impacting incisions of ancient materials associated with legend and African totemic motifs. Hence, prints of tribal inspiration enhanced by the decorative charm of geometric patterns and shades of brown, are teamed up with the graphic evolutions of historical artistic movements and the meticulously executed artisanal techniques of artefacts recalling rattan and macramé́ weaves.
A soft, natural and extremely trendy palette explores the range of earthy tones, while playing with various intensities of hue, from the sobriety of nude and the quietness of beige to the intensity of deep browns. Traditional atmospheres are reflected in Sensitive Fabrics to interpret refined swimwear in innovative styles.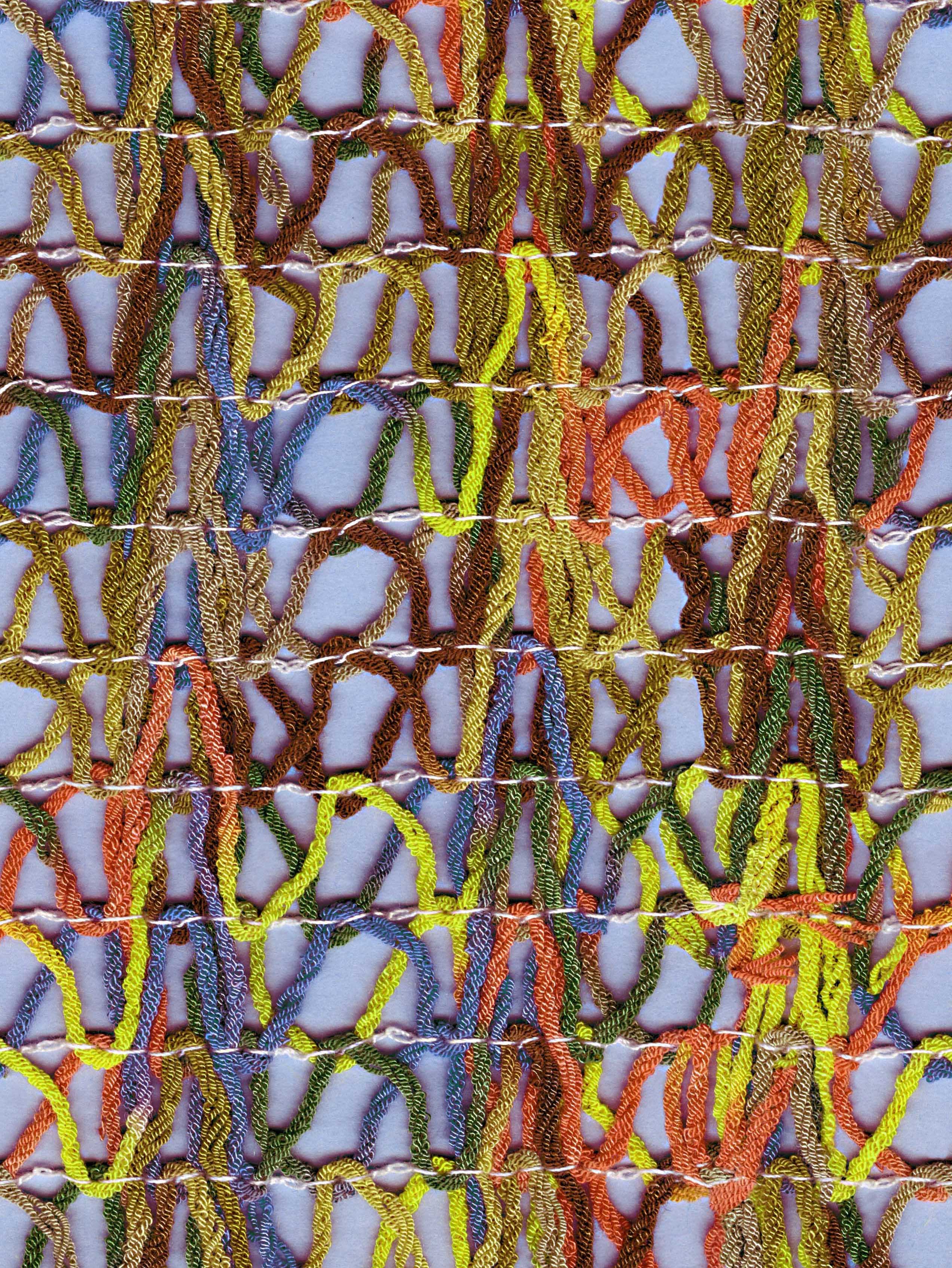 Sensitive Fabrics – Incised Opulence Trend
SOFTLY RETRO TREND
This is the theme that casts a nostalgic glance back to the fabulous atmospheres of Capri and Saint-Tropez, a journey through time and the history of swimwear, leading up to the costumes of Baywatch. A "gentle-retro" trend which consolidates values and pursues a subtle and pared- down aesthetic in its nuances of pastel colours in faded tones, such as clay pink, pale lilac and iridescent mother-of-pearl.
Lightly drawn lines interpret a subtle design of delicate graphic motifs and refined geometric patterns on Sensitive Fabrics, renowned for their high-performing features and super soft hand-feel. The ideal solution for costumes of minimal design with a more sporty and performing cut, particularly suitable for harmonious silhouettes.
This article is also appears in...