Interviews
Interview with Jimmy Jackson, CEO of International Wool Consulting Group
In this Talking Heads interview, Jimmy Jackson shares his views on the main challenges that Asian and Russian markets are currently facing.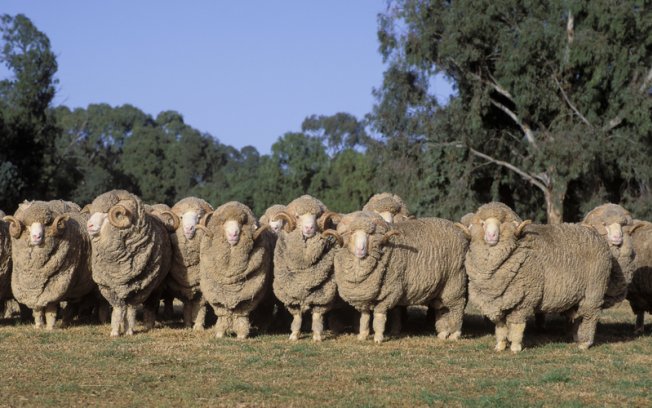 27th September 2016
Knitting Industry
| UK
Wool industry stalwart Jimmy Jackson, formerly of The Woolmark Company, has set up his own consultancy firm, International Wool Consulting Group (IWC), in order to use his expertise in the global wool and knitwear industry to provide support and training to leading and innovative companies from a variety of manufacturing sectors. The company will focus on Asian countries like China and Vietnam, and also on Russia.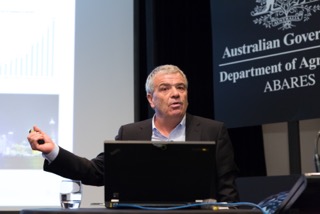 As the General Manager of The Woolmark Company (TWC) and Australian Wool Innovation (AWI), Jimmy was responsible for product development and commercialisation. With over 45 years of experience in the wool industry, Jimmy specialises in the areas of wool manufacturing, product innovation, chemical processing, technical advisory services and global sourcing.
International Wool Consulting Group works with companies like XINAO, a leading specialist in worsted knitting yarns for flat bed, circular and sock knitting; Diyang Merino Textile, a producer of circular knitted fabrics and garments; as well as LingLong, a high-end coated fabric and garment manufacturer; and Nanshan, one of China's biggest weavers. In Vietnam, where he worked for the past five years, Jimmy Jackson now works with around 60 knitters, as well as retailers, including Canifa.
In this Talking Heads interview with the Knitting Industry, Jimmy shared his outlook on the main challenges that Asian and Russian markets are currently facing.
What will be the main areas of activity and aims of International Wool Consulting Group?
Jimmy Jackson: After I left the Woolmark Company after a wonderful career with them spanning 45 years, although financially I was OK, I knew that I could not just stop, so I decided to keep my hand in, by setting up the IWC group, which includes an international network of very experienced associates located around the world.
The main work we do is assisting already successful wool manufacturing companies to further expand their business through innovation i.e. creating new products for tomorrows consumer. Innovation today is the buzz word in China, and every time the President of China speaks he emphasises the need for Chinese companies to innovate - so the time is right.
We are also assisting wool manufacturing companies to expand their business into new geographical areas. We are also working with fashion retailers to set up transparent and accredited supply chains from "fibre to fashion".
What are the current challenges and opportunities for the Asian knitting industry?
JJ: In the Asian knitwear industry there are a number of challenges, particularly in China. I think there are three main ones These include rising costs, China is no longer cheap, due to high wage inflation over the past five years or so, so they have to innovate and create more added value products, and at the same time increase productivity, and reduce costs of production.
Environmental aspects – in 2015 China introduced new tough legislation relating to effluent disposal from manufacturing companies including the textile industry, and in working to meet these Chinese companies have to invest in new ways to treat or reduce the amount of effluent discharged from factories. In addition, the Greenpeace detox scheme relating to residual chemicals on garments is having an impact as more and more western fashion retailers sign up and commit to their scheme.
The third and final challenge is labour shortage. When I mention this to some people, their initial reaction is disbelief, knowing that China has a population of nearly 1.5 billion. But there are two main reasons. Firstly, most of the semi-skilled work force came from central or western China, to work in textile factories, most of which are located either close to Shanghai, or in Guangdong province, across the border from Hong Kong. In the past these workers had to leave their families behind, and most of them only went back home once a year, i.e. usually during Chinese New Year. But today, with inner China developing, these workers can find jobs close to their home town, e.g. working in new hotel etc., and live with their families.
The other problem is one we have also seen in western countries is where young and more educated people do not want to "work in a mill", preferring instead to work perhaps in some more modern industries, e.g. IT companies, etc.
What are the current challenges and opportunities for the Russian knitting industry?
JJ: With regard to Russia, the biggest challenge has been the drop in the fall of their currency. The Russian rouble value has dropped by half over the past couple of years against most currencies, making it more expensive to import most things. This is due primarily to the dramatic drop in both oil and gas prices, which was and still is the foundation stone of Russia's economy.
Also, sanctions have had an impact, but this has provided opportunities, and we are seeing the emergence of Russian owned high end fashion brands. Also, Russian companies now look to China to do business with rather than western companies. Among Russian business the mood is to "grow more and produce more" rather than rely on imports like in the past decade.
As an exiled Brit living in Australia and working in Asia, what is your view on Brexit? How is it viewed by the companies you work with?
JJ: Regarding Brexit, like I guess most people who are still in the UK, I am still trying to get my head around it, and like most, I don't really have any idea what Brexit means for the future. In Asia and Australia, they don't really understand it and don't talk about it deeply, but they are surprised, and often ask me about it. But I simply say I honestly don't know.
Further information
International Wool Consulting group
Jimmy Jackson & Associates
2/26 Waters Road, Cremorne, Sydney, Australia, NSW 2090
Tel: +61-439-446-011
Chinese Mob: 18858327977
Email: [email protected]
Skype: jimmy.jack99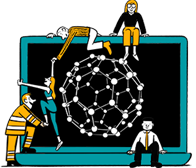 Business intelligence for the fibre, textiles and apparel industries: technologies, innovations, markets, investments, trade policy, sourcing, strategy...
Find out more