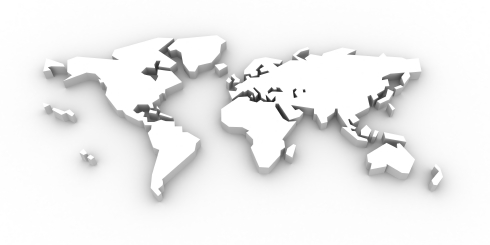 James Heal, the leading manufacturer of textile testing laboratory instruments, is attending SaigonTex 2016, a leading exhibition and seminar, to promote and share the company's testing knowledge in Vietnam.
In partnership with agent Thach Anh Vang, James Heal will be exhibiting at the show that takes place at the Saigon Exhibition and Convention Centre in Ho Chi Minh City, from 30 March-2 April.
The exhibition, which attracted 656 exhibitors and an estimated 15,000 visitors in 2015, is expected to be the largest SaigonTex yet. According to organisers, it is described as "the biggest and the most important event in the textile and garment industry of Vietnam".
At the show
According to the company, this is an opportunity for two of James Heal's experts – Louise Sheridan, Product Manager for Test Materials and Javier Manzano, International Sales Manager – to share expertise in textile testing with visitors to the Thach Anh Vang stand.
The Titan, a universal strength tester which can accommodate tests up to 5kN, and the Martindale abrasion and pilling tester, will be on show, and visitors are invited to watch demonstrations and learn more about the testing process.
James Heal's quality testing material range, which is manufactured, processed and tested at the company's Test Materials Centre in the UK, will also be exhibited. The test materials are said to be compliant with relevant standards and specifications, and visitors to the exhibition are invited to see how the James Heal range can meet their testing needs.
Seminar
The exhibition will be supported by a seminar on 29 March, organised by Thach Anh Vang, which will be attended by key buyers, laboratory managers and production directors from the textile industry.
Both representatives from James Heal and Mdm Tran Thanh Liem, Textile Technical Manager at Intertek Vietnam, will present on the importance of high quality test materials, best practise and efficient management of laboratories and new product development.
"This is a great opportunity to understand the needs of this growing market and a chance to share testing knowledge in Vietnam. We look forward to speaking directly to existing and future customers to establish their needs and to promote our quality assured, British textile testing solutions," said Louise Sheridan.
James Heal
James Heal has been serving the textile industry for more than 140 years. Specialising in the design and manufacture of textile testing laboratory instruments and Test Materials, the precision engineering company's products are made all under one roof and entirely in the UK.
Based in Halifax, the company supplies equipment to textile and garment manufacturers, some of which supply retailers that include Next, Marks & Spencer, Louis Vuitton, and many of the world's major car manufacturers.
James Heal products and services are sold in over 60 countries worldwide, through an extensive network of exclusive local agents and distributors. The company comprises of four core divisions: Testing Instruments, Test Materials, Service and Calibration and Technical Assistance.
This article is also appears in...