15th February 2016, Wakayama
Shima Seiki to hold Global 3D Knitting Seminar & Workshop in US
Shima Seiki U.S.A., the US subsidiary of leading Japanese flat knitting machine manufacturer Shima Seiki MFG., will hold its Global 3D Knitting Seminar & Workshop at its showroom and training centre in Los Angeles, CA.
On display will be the cutting edge in computerized flat knitting technology, represented by the latest Wholegarment machines, computerized flat knitting machines, and 3D apparel design system, as shown by Shima Seiki at the International Textile Machinery (ITMA 2015) exhibition last year.
On display
On display will be a pair of flagship MACH2XS Wholegarment knitting machines in differing gauges and knitting widths. Featuring Shima Seiki's original SlideNeedle on four needle beds and spring-loaded moveable sinkers, MACH2XS is said to offer higher efficiency and greater stability with expanded patterning capability while knitting Wholegarment items.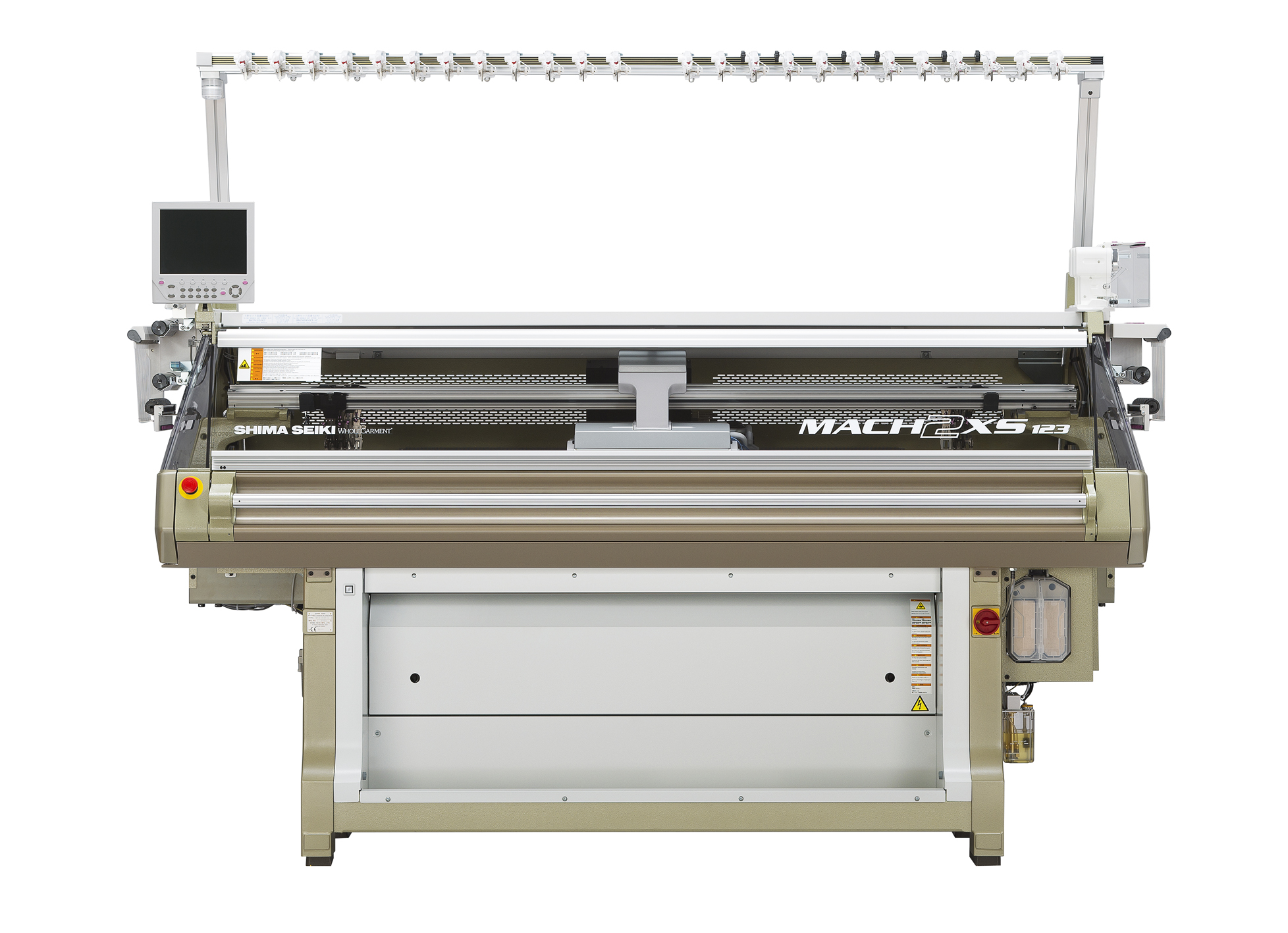 The compact SWG091N2 Wholegarment knitting machine offers flexible production, as well as the capability for producing technical textiles for sports, medical and other industrial applications. The novel SRY123LP computerized flat knitting machine features loop presser beds with inlay capability, offering new and exciting possibilities in knit-textile hybrid fabrics as well as industrial textiles, the company reports. It will be paired with the Yarn Unwinding Option, an essential tool for industrial applications that provides smooth and stable yarn feed of material that is normally difficult to feed into knitting machines, such as metallic and monofilament yarns.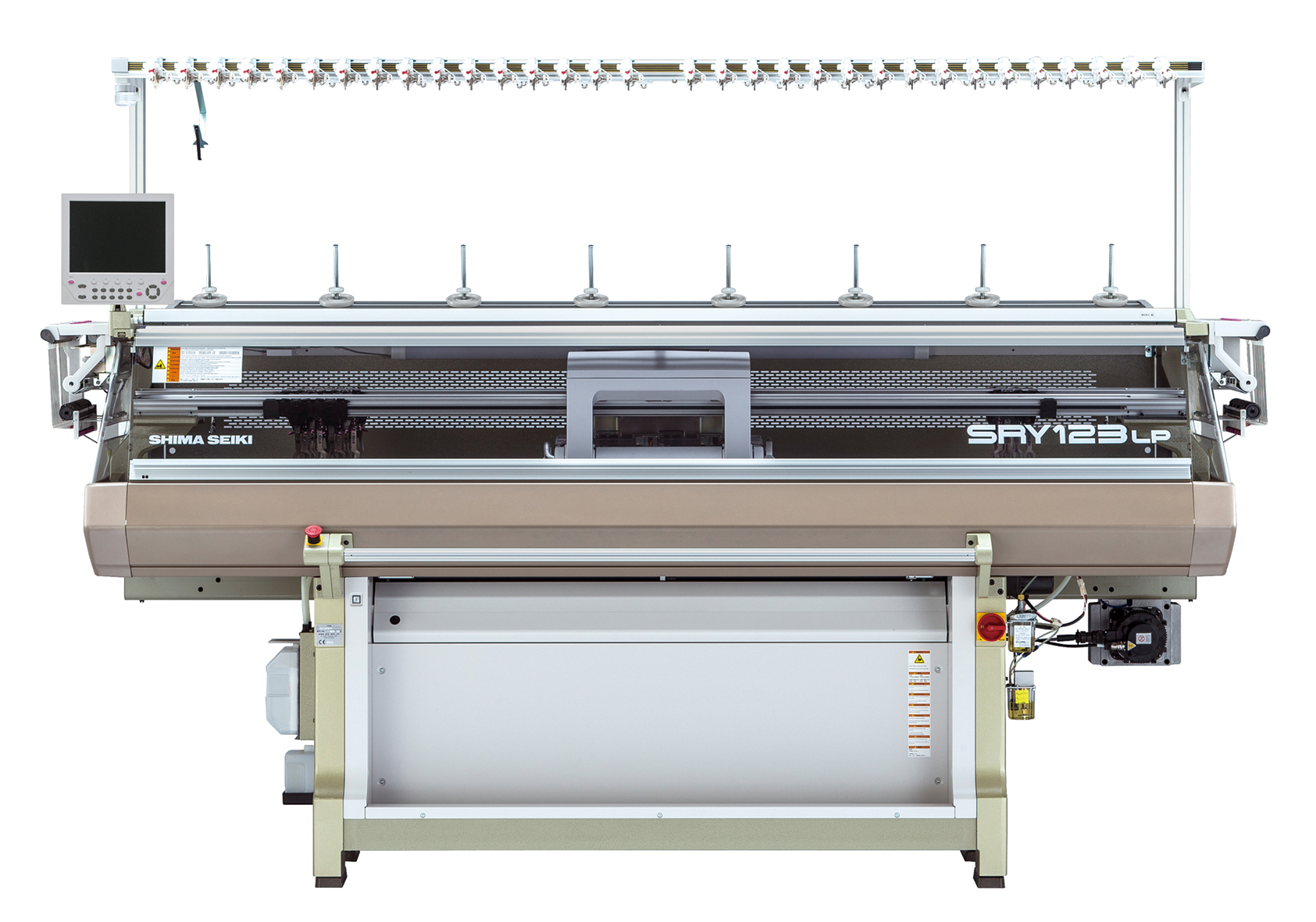 Conventional knitting machines, such as the compact SSR112 and workhorse SIR123 machine will also be on display to demonstrate the leading edge in computerized shaped knitting technology.
SDS-ONE APEX3 system
Also available is the SDS-ONE APEX3 system that is at the core of the company's Total Fashion System concept. With comprehensive support of the knit supply chain, APEX3 integrates knit production into one smooth and efficient workflow from planning and design to machine programming, production and even sales promotion.
Virtual Sampling through photo-realistic simulation is said to minimize the need for sample-making, effectively reducing time, material and cost from the sampling process. APEX3 also supports design and simulation in various other industries such as circular knitting, weaving, pile weaving and printing.
Event details:
Exhibit: Global 3D Knitting Seminar & Workshop
Date: Monday, 29 February ~ Friday, 4 March, 2016
Hours: 10:00AM ~ 5:00PM
Venue: California Market Center
110 East Ninth Street Suite AL3, Los Angeles CA 90079 U.S.A.
Tel: +1-213-630-3600
Exhibited technology
MACH2XS123 15L WHOLEGARMENT knitting machine
MACH2XS153 8L WHOLEGARMENT knitting machine
SWG091N2 10G WHOLEGARMENT knitting machine
SRY123LP-SC 10G Computerized flat knitting machine
Yarn Unwinding Option
SIR123-SV 7G Computerized flat knitting machine
SSR112-SV 7G Computerized flat knitting machine
SDS-ONE APEX3 3D design system
For more information, please contact:
Shima Seiki U.S.A. Inc.
Tel: +1 609-655-4788
Email: [email protected]
This article is also appears in...

We are hoping to have one four US correspondents cover this. Watch out for our report!