13th November 2014, New York, NY
Texworld USA offers engaging Lenzing seminar series
Texworld USA, the largest sourcing event in North America for apparel fabrics, will feature the International Apparel Sourcing Show providing visitors access to the full spectrum of apparel buying options from apparel fabrics to finished goods.
The eighteenth edition of Texworld USA will take place from 19-21 January 2015 at the Javits Convention Center, North Hall, in New York.
Lenzing Innovation
Once again attendees will have the opportunity to participate in a complimentary and relevant seminar series presented by show partner Lenzing Innovation. The series will cover multiple industry topics ranging from sourcing products made in the US, fabric formation and supply chain sustainability to colour and trend forecasting.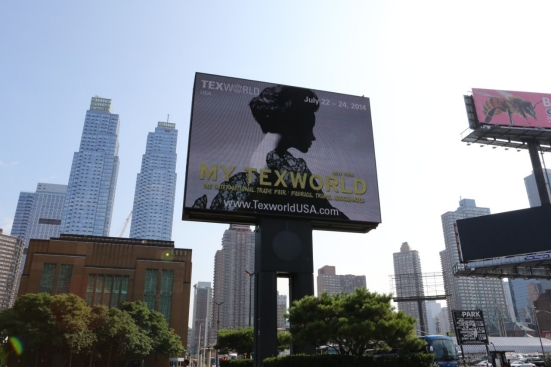 "We are pleased to present an intriguing January 2015 seminar series including the tried-and-true favourites like Pantone, Color Portfolio, Design Options, Texworld Trends and Mercedes Gonzales," said Tricia Carey, Business Development Manager, Lenzing USA.
Also, in the mix are some new ideas and dialogue related to sourcing by the Wall Street Journal and circular economy by re-fashioNYC of the NYC Department of Sanitation and 2reWear, Lenzing will be presenting Made in USA with a panel of experts moderated by Arthur Friedman from WWD."
Seminar series
"The seminars for the January 2015 edition of Texworld USA have been developed to stimulate creative thinking," commented Kristy Meade, Group Show Director, Messe Frankfurt USA.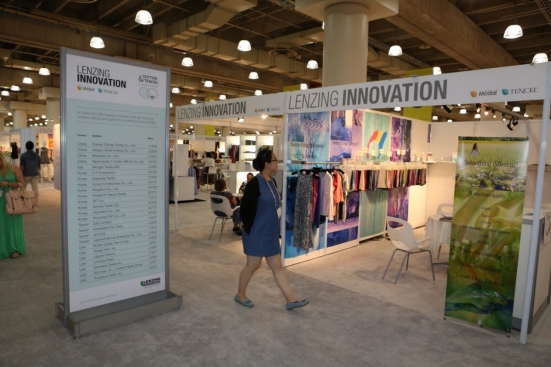 "The sessions cover a wide spectrum of industry topics including: trends in colour, texture and vision, starting a new fashion line in today's market, learning how to ask the right questions when selecting fabrics and discovering how consumer engagement effects on the circular economy."
"The seminars set the stage for discovery on the show floor. I would like to extend a special thank you to Lenzing Innovation for developing another high quality seminar series."
Made in America
Texworld Trends Presentation: Spring/Summer 2016 seminar will be presented by Louis Gerin and Gregory Lamaud, Texworld Art Directors, who will share their vision regarding colour pallet, colour alliance, textures, aspects and more as reflected in the Texworld Trend Forum.
Made in America: A New Reality? will discuss the Made in America resurgence, with many companies now including US production as part of their sourcing strategy. It will look at serious investment in places like the Carolinas, while local production is seeing increased attention in New York and Los Angeles.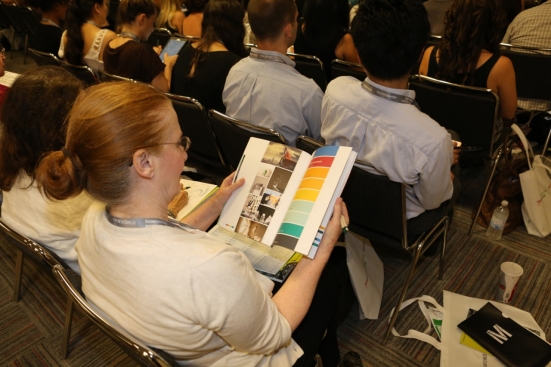 Spring/Summer 2016: Textile, Print & Graphic Trends will help visitors discover Trendstop's key textile trends and fashion themes for Spring/Summer 2016 for contemporary markets covering men, women, kids and home.
Business tips
Get Started: Starting a Fashion Line in Today's Market seminar was developed to help new designers successfully set up and run a new business while benefitting from pitfalls, mistakes and triumphs of other designers who are currently in operation.
Spring 2016, It's All About Color Trends That Sell at Retail! will teach visitors how to sell at retail in this new climate of inter-industry fused trends. During the Sourcing: Ask the Editor seminar attendees will join the host in asking the Editors of Sourcing Journal and The Wall Street Journal what's really happening in the textile industry.
Consumer Engagement: The Circular Economy will advise on how to engage consumers to create a truly sustainable supply chain. Fabric 101: Fabric in an Hour will teach the fundamentals of fabric formation, provide tips on yarn spinning, fabric construction, dyeing and finishing.
This article is also appears in...