10th September 2014, Milan
World C.L.A.S.S. Tour joins forces with Tessile e Salute
C.L.A.S.S. (Creativity Lifestyle and Sustainable Synergy), an international network that showcases exclusive fashion, textiles and materials created using smarter sustainable technology, begins a new Global Tour of the major fashion hubs, taking its message of sustainable creation to the next level, inviting brands and designers to reflect and select the best in modern eco textiles for A/W 2015 season.
It also introduces an added secure dimension of its newest partner, Tessile e Salute, an organisation dedicated to a better awareness for healthier material standards in fashion.
International status
After a year of exhibitions, installations, talks, round table discussions and more, C.L.A.S.S. begins its International Autumn Winter 2015 Tour to encourage and inspire both followers and the market through responsible creation and innovation.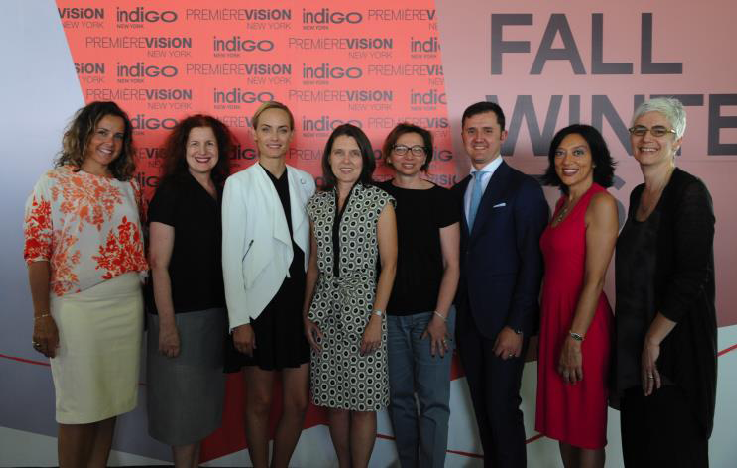 C.L.A.S.S. international status has been confirmed after being represented at the Copenhagen Fashion Summit, as well as following its partnership with Premiere Vision. C.L.A.S.S. was active at Premiere Vision Paris, Shanghai and New York with info booths, talks and panel discussions.
Discussions
Just last February in Paris, Laura Lusuardi fashion coordinator of Max Mara Group, shared their commitment to quality and fashion innovation by revealing the process, development and selection of new materials for their Week End by Max Mara Line, which were really ahead of the game in terms of responsible innovation.
And in New York last July at Premiere Vision, the debate included panelists representatives from Eileen Fisher, Gucci, Coca-Cola, and the CFDA sustainability committee, as well as model/actress, activist, and Yooxigen Ambassador Amber Valetta and C.L.A.S.S. CEO Giusy Bettoni, where at least 130 people attended, showing a growing interest for this inexhaustible topic.
Exclusive innovative materials
This cycle of sharing and working with brands has determined that C.L.A.S.S. is now focused on a new World Tour presenting its latest, exclusive innovative materials made with the smartest sustainable technologies.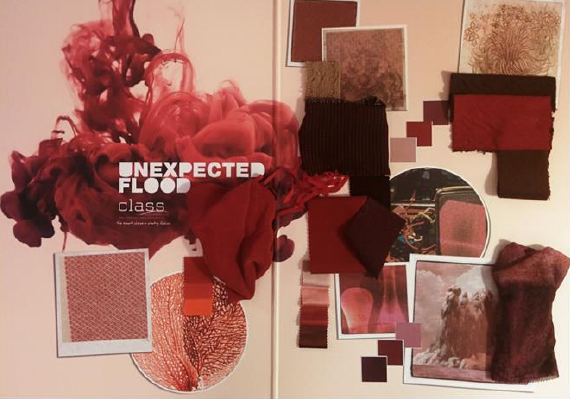 The Tour starts in September in Milan where C.L.A.S.S. opens its headquarter doors from 9-12 September; then in Copenhagen from 22-23 September, and in London on the 25 September.
Focussing on the key brands, these appointments will also let visitors enjoy the new C.L.A.S.S. trends for A/W 15-16. There are two distinctive colour stories that reflect the luxurious materials and technical contrasts that help make up the seasons newest looks:
Unexpected Fluidity - a range of reds, burgundies and brown tones in satined and polished fabrications for jerseys, prints and plains alike.
Descriptive Nature - stormy greys and soft blues reminding of winter skies with tactile textural fabrics rooted in traditions, now reworked with new materials in checked and irregular sets and blends with wools, cottons and techno silks.
Tessile e Salute
C.L.A.S.S. also welcomes the Associazione Tessile e Salute as part of its product validation and information activity. Tessile e Salute, led by Sig. Mauro Rossetti, whose role is to control, measure and approve all issues for the safety and management of substances used in the manufacture of textiles, clothing, footwear, leather and accessories, is based in Biella.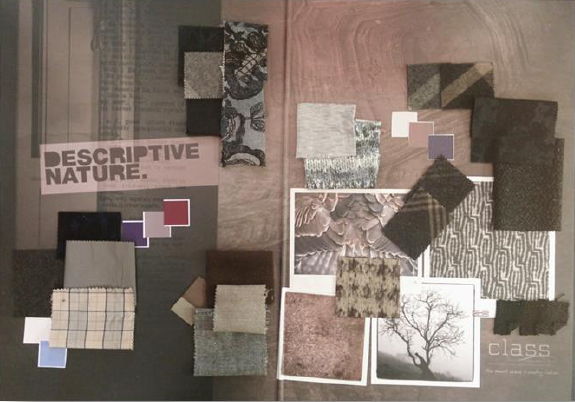 It is a dedicated Italian observatory organisation for the protection of the health of the global textile community. C.L.A.S.S. will have the representation of Tessile e Salute as part of its DNA and a new health driven strategy, adding another layer of reassurance and part of the deeper content of what CLASS offers today.
This article is also appears in...