Education/​Training
XINAO opens new Knitwear Development Centre
The centre was officially opened on September 2nd 2016, by Mr Wal Merriman, the Chairman of Australian Wool Innovations and The Woolmark Company, and Mr Jianhua Shen the Chairman of Zhejiang Xinao Textiles Inc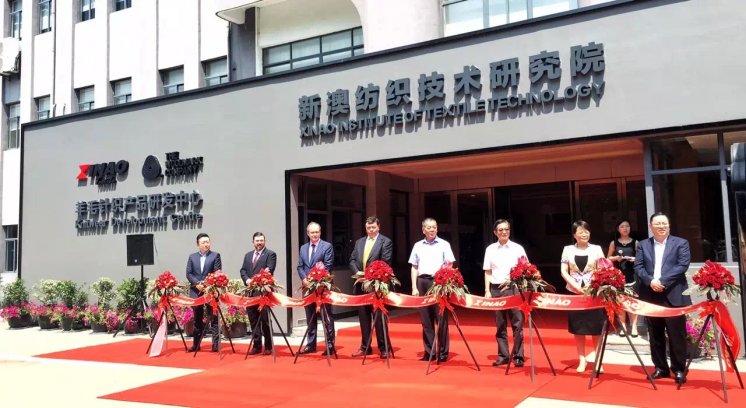 6th September 2016
Knitting Industry
| Zhejiang Province, China.
Zhejiang Xinao Textiles Inc (Xinao), one of the world's leading worsted spinners of wool, producing machine knitting yarns for the sweater, sports/outdoor, underwear and sock industry have opened a new Knitwear Development Centre (KDC).
It was officially opened on September 2nd 2016, by Mr Wal Merriman, the Chairman of Australian Wool Innovations and The Woolmark Company, and Mr Jianhua Shen the Chairman of Zhejiang Xinao Textiles Inc.
The Knitwear Development Centre (KDC) is located adjacent to the XInao's new headquarters located in the town of Chongfu, close to the city of TongXiang in Zhejiang province, China.
The Knitwear Development Centre is a result of close cooperation with The Woolmark Company, and other strategic partners, from the design, textile machinery, textile chemicals industries, textile universities and leading knitwear companies.
The Knitwear Development Centre (KDC) comprises of three main sections, a Research and Development unit, which houses laboratories and small scale processing machinery in order to conduct experimental trials. A training and education department containing a 100 seater lecture theatre devoted to training future textile technologists, designers and engineers, and fully equipped textile testing laboratories in order to support the Research and Development unit, provide hands on training for students, as well as maintaining the high degree of quality which Xinao have become renowned for.
Speaking during the opening ceremony, Mr Zhou Xiaotian, the CEO of Xinao, commented "Over the past couple of decades, Xinao has been very successful and has grown tremendously, but now it has reached a junction in its progression. We believe that the way forward for the next decade lie with Innovation. Innovation is needed to develop new processes and products to meet the demands and requirements of tomorrow global consumer. So this is why we made the decision to invest in Research and Development coupled with Training and Education to ensure that the success of Xinao will continue."
The operation and activities of the Knitwear Development Centre (KDC) will be overseen and guided by an advisory board. The advisory board comprises of both Foreign and Chinese experts having wide experience in a range of fields such as design, knitwear manufacturing, spinning, finishing, processing machinery and textile chemistry and dyeing.
Further information
For more information, please contact: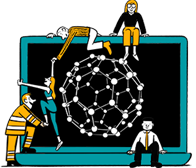 Business intelligence for the fibre, textiles and apparel industries: technologies, innovations, markets, investments, trade policy, sourcing, strategy...
Find out more