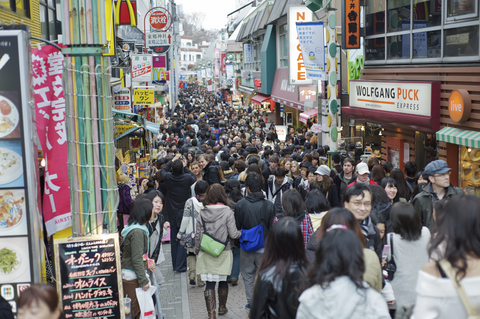 A Japanese government-sponsored initiative known as Cool Biz has encouraged companies to allow employees to dress more casually, including shedding the traditional suit coat and tie, in an effort to save energy for the past few summers.
This year, however, in the aftermath of the March 11 disaster and resulting decline in electrical power production, an updated version of the energy initiative, called Setsuden (power-conserving) Biz, encouraged office people to replace their business attire with genuine loose-fitting, built-for-comfort casual clothing. The program is said to have helped stimulate the Japanese apparel and retail markets.
A wide variety of special materials were used to produce extra-comfortable clothing, including sweat-absorption, quick-drying and heat-shielding materials for innerwear, sportswear, uniforms and fashion wear this summer.
Teijin Fibers, a polyester fibre producer did its part by offering functional materials with special properties. These included textiles made of fibres that expand when moist and contract when dry, helping to increase ventilation and disperse steam, and curtain materials with heat-shielding properties.
According to Teijin, the need to conserve energy will remain high in Japan during cooler times of the year and it is already working to help save energy further, this time with heat-retentive, thermal-insulating and wind-blocking materials for clothing.
The following is a list of innovative energy-saving products that Teijin Fibers is supplying for this year's autumn and winter season line-ups:
Heat-retentive material incorporating Teijin's unique polymer technology to absorb infrared radiation from the sun and convert it into thermal energy.
Heat-retentive material coated with a special agent to absorb infrared sunlight and then convert it efficiently into thermal energy.
Comfortable, lightweight thermal-insulating material made from hollow, thin-walled threads that trap large quantities of dead (non-flowing) air to keep body heat from escaping.
Densely knitted wind-blocking fabric made with a special fibre and unconventional knit construction to greatly reduce airflow.
Based on continuing interest to save energy in Japan, including by individuals, Teijin Fibers is projecting sales of the above and other functional fibre materials and products to grow approximately 10% in the 2011 autumn and winter seasons.
This article is also appears in...