Shima Seiki Italia, the Italian subsidiary of leading Japanese computerised knitting machine manufacturer Shima Seiki Mfg, Ltd, exhibited 18 different types of knitting machines for the production of advanced knitwear, knitted footwear and accessories during its Open House event that was held in Carpi recently.
The event was held under the Enjoy the Knit slogan, with more than 800 visitors attending the technology showcase.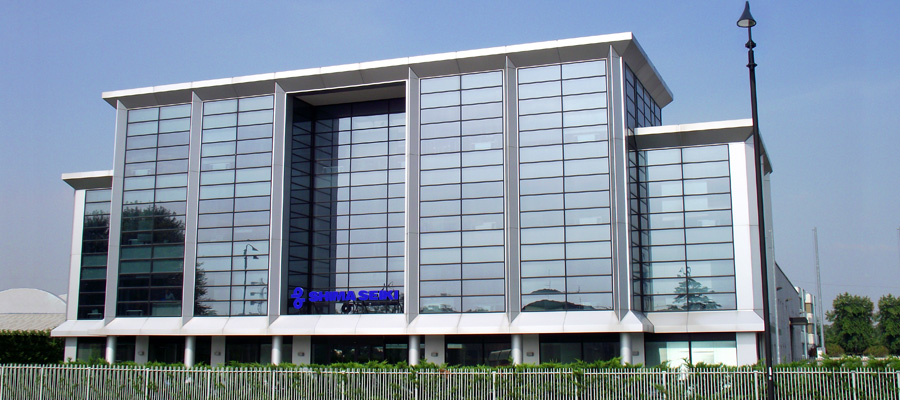 The show welcomed guests from countries like Romania, Bulgaria, Slovakia, Czech Republic, Serbia, Slovenia, Austria and Germany, as well as from various regions of Italy.
Highlights
The company says it recorded a great level of interest in knitted footwear by its customers. Prototypes of shoes made by Shima Seiki's Wholegarment machines were on display, as well as gloves and accessories made with SWG041N/061N/091N and the new version of SWG041N2/061N2/091N2.
Visitors also found attractive the Signi Collection & Homme Collection created by Shima Seiki Hong Kong and the collection created by Shima Seiki Japan.
The company also provided visitors with an opportunity to watch demonstrations of Shima Seiki's APEX3 design software for sampling and virtual programming. Guests also visited the company's showroom to take some samples with them.
Knitwear producing city
A busy industrial and craft centre with a population of around 67,000 people, Carpi is still one of the most important knitwear producing cities in Europe, with its highly skilled contract knitters producing for the high-end Italian and European brands.
For Shima Seiki Carpi is a Wholegarment hotbed, which is of high importance, as there is probably a greater concentration of the company's Wholegarment knitting machines here than anywhere else in the world. The city has around 120 knitwear manufacturers and there are over 1000 Shima Wholegarment machines in production at the 'early adopter' knitwear producers.
This article is also appears in...