29th October 2013, London
Ernest Wright
Ernest Wright are one of the oldest scissor makers in the country: their company was established in 1902 and it employed about 150 people in the sixties when Sheffield was the epicentre of the cutlery industry. With the advent of cheap products and globalisation, cutlery manufacturing moved to the Far East and unfortunately most scissor making companies in Sheffield shut down: Ernest Wright has survived but it now only employs three people.
I had the pleasure of meeting Nick Wright, Ernest's great grandson, at the Knitting and Stitching show and we had quite a long talk about his company and his products. I actually ended up buying a pair of lovely tailor's scissors, the very heavy ones with a black handle that all our grandmothers used to own.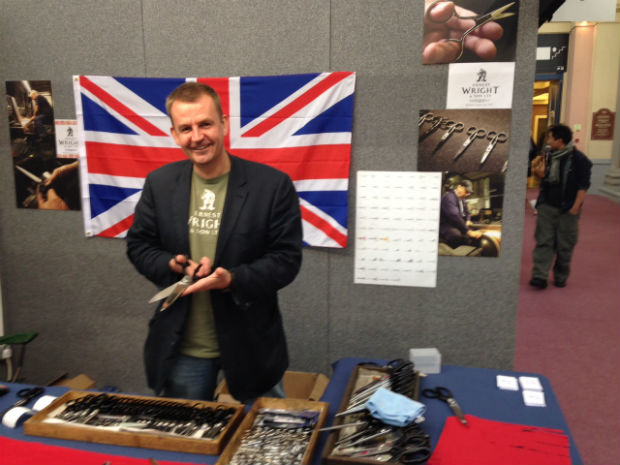 Nick is well passionate about his company and is very dedicated to revive and keep the tradition of scissor making alive, and I think there couldn't be a better time to get the public interested in this.
Hand making and small scale production is not only very sustainable (buy less, but buy better), but in my opinion it is a great way to appreciate and reward the skills of a craftsman: when you purchase a good product, in my case the scissors, you do feel like you have just got something special with its own, unique characteristics and qualities.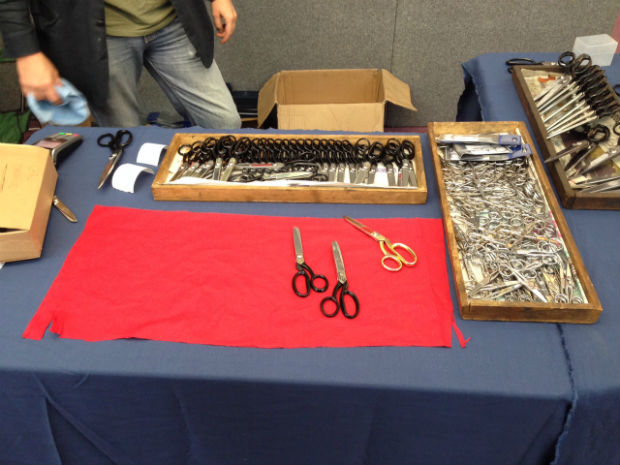 Nick was telling me that some of his customers have compared his scissors to Harry Potter's wands (and I agree with that!) because each pair feels different, and you are encouraged to try as many as you can to find that perfect one.