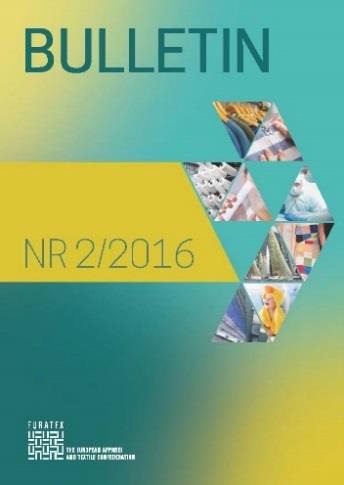 The leading position of China has continued to be eroded by the increasingly vigorous entry of the other production zones, according to the latest bulletin produced by Euratex, which includes an analysis of EU external trade in 2015 global sector, as well as main EU suppliers and customers.
According to the report, whereas in 2010, its market share of EU textiles and clothing imports stood at 40.8%, this had fallen to 35% by 2015. The tendency for China seemed to be more and more textile exports whose production was facilitated by more sophisticated and productive machinery, at the expense of garments which are much more labour intensive.
Beneficiaries
The Mediterranean countries, which have long enjoyed the advantage of their proximity to the EU-28, have experienced the same scenario as China. Although this area was still a major supplier, its share had contracted from more than 20% in 2009 to 18% in 2015, Euratex reports.
The main beneficiary was the SAARC zone, which has gone in the opposite direction to China since 2010. From 19% in 2010, its market share of textiles and clothing imports in 2015 was 24.6%. The ASEAN zone, which is smaller than the SAARC area, showed enough drive and economic dynamism to grow its share of textile and clothing imports from over 6% in 2010 to 8.6% in 2015.
In 2015, these four zones accounted for 86% of total extra-EU textile and clothing imports. EU-28 imports originating from these groupings primarily related to clothing goods. Clothing products represented 80% of total imports, a 10.5% gain in value terms.
Products
Looking to products, China prevailed as the main supplier of woven garments' imports. However, its share continued to decline at 37.6% to the benefit of South Asian countries whose shares rose. The Mediterranean countries, as the traditional suppliers of the EU-28 in this segment, lost more ground, ending up with a 16.5% share.
The situation differed little for imports of knitted garments. As the main supplier to this market with a 34% share, China was faced with the intense vigour of its direct competitors in the SAARC and especially the ASEAN areas, Euratex reports. The Mediterranean countries continued to be an important supplier group, yet similar to China, they suffered from the Asian dynamism with a 17.5% share.
Demand for EU clothing
EU exports somewhat struggled to make gains regardless of a few definite trading advantages, and this against a difficult global economic situation. In 2015, 57.5% of extra-EU exports went to four main defined groups: the Mediterranean countries with 13.7%, the group of autonomous countries (Armenia, Azerbaijan, Belarus, Kazakhstan, Moldavia, Uzbekistan, Russia, Ukraine) with 11.8%, the EFTA group of countries with 14.2%, and the NAFTA group with 17.8%.
These four groups accounted for 59% of extra-EU textile and clothing exports in 2014. This decline was for the most part linked to those exports to the autonomous group, in particular due to the embargo on exports to Russia, which caused a collapse.
Woven fabrics were the major textiles exported by the EU. These represented 24.4% of total textile and clothing exports. Regarding clothing, woven and knitted articles represented respectively 32% and 17% of total EU textile and clothing exports.
Further reading
Euratex reports EU trade surge in technical textiles and clothing goods
This article is also appears in...