Italian knitted fabrics producer Eurojersey presents the new 2018 swimwear collection with Sensitive Fabrics, using the Lycra Xtra Life high tech fibre specifically engineered for the swimwear category.
From bright lively colours to iridescent and ever changing surfaces, the new collection offers the versatility of Sensitive Fabrics, enhanced by prints in sizzling bright colours to reinvent visions and horizons inspired by on-trend moods. The inspiration behind the collection is representative of the ever changing lifestyles, which express today's technological and cultural changes, the company explains.
Focus trends
Kaleidocolor, Hippy Glam, Phygital and Iridescence are four moods of the collection, which are interpreted in different colours and patterns.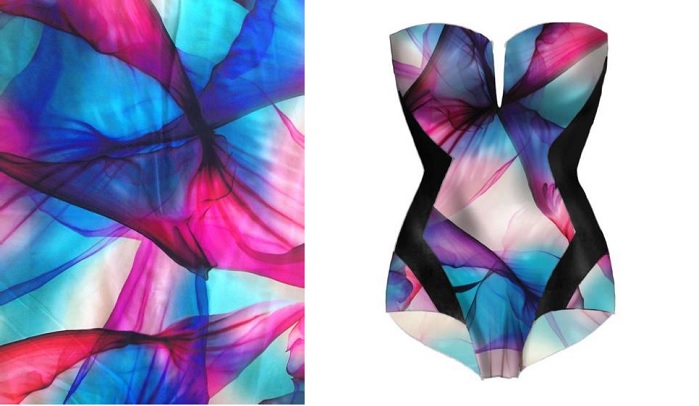 An elevated performance is assured thanks to the use of Lycra Xtra Life high tech fibre: Sensitive Fabrics are said to ensure long-lasting fit and durable protection to swimwear garments against degradation resulting from pool water, sunscreen, oil and heat, the manufacturer reports.
Kaleidocolor
For active style apparel and beachwear garments, lively multi-coloured patterns are combined with fluo accents, kaleidoscopic effects and colourful transparent layers in this focus trend. The designs seem to be constantly in movement as they change shade and form, as if they were fragments reflected in a mirror, applied to the digital prints on Sensitive Classic and Sensitive Sand fabrics, the company reports.
Hippy Glam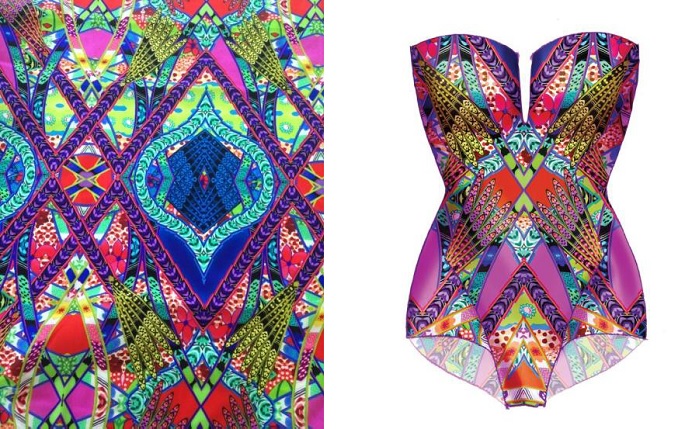 For active style apparel, this focus trend is a celebration of freedom, glamour and femininity, thanks to prints evoking embroidery, fringes, crochet and luminous multi-coloured folk details, providing a contemporary flashback to the 70's, applied to digital printing for Sensitive Classic fabric, with huge colour palettes waiting to be mixed and matched.
Phygital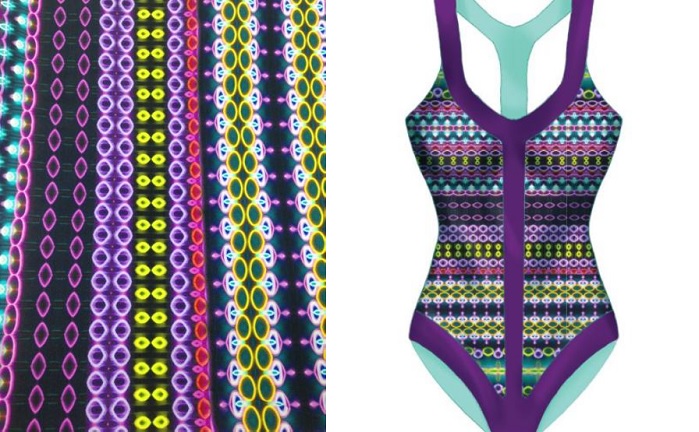 For fitness activities and competitive sports this trend points strongly to the interaction between physical and digital, with the reproduction of optical effect prints. It represents a leap from a natural look to a three-dimensional scheme with amazing and ever changing textural effects, featuring lively prints for competitive sports apparel. Primary colours are teamed up with black and grey applied to digital printing for: Sensitive Fit, Sensitive Life and Sensitive Sculpt fabrics, as well as for all the Sensitive Bonded Perforated inserts.
Iridescence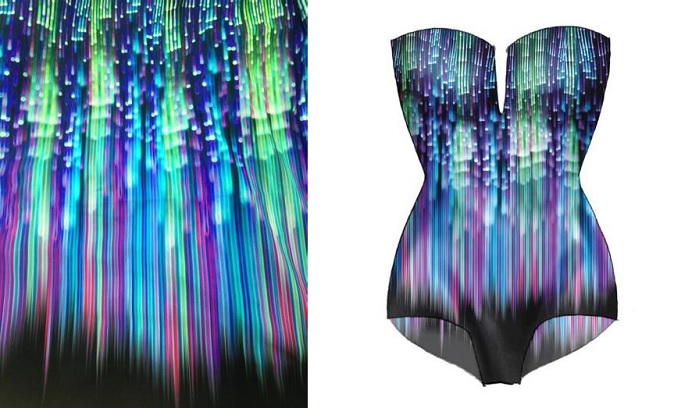 For functional fitness and Spas, this trend features starry patterns and prints illuminated by flashes of lurex, laminated leather and the iridescent colour of sequins for a sleek, refractive and ultra-contemporary mood. An iridescence expressed in 3D digital printing + ecoprint and the metallic pigments of gold, bronze and silver on Sensitive Classic, Sensitive Life, Sensitive Sculpt Light and Sensitive Sand fabrics.
This article is also appears in...