Italian knitted fabrics producer Eurojersey presents a preview of the trends characterizing its Autumn/Winter 2017-18 activewear collection of Sensitive Fabrics.
The fabrics used in the collection aim to combine function and aesthetics, as well as quality and versatility to help bring out the potential of the garment, whatever the sport being practised. The collection features an eclectic use of materials for different uses, from dynamics sports to relaxation and leisure time.
Empower Yourself is the concept underpinning the new Sensitive Fabrics collection, especially designed for sports activities. "It is an open invitation to believe in oneself and in one's athletic prowess, with a focus on constant improvement," the company explains.
Sensitive Fabrics
The technical fabrics by Sensitive Fabrics aim to support the body, its movement and performance by helping shape the figure, providing the needed support, breathability, lightness and calibrated compression, the company reports.
The fabrics are designed to keep their shape even after frequent wear and washing, with the added advantage of being able to dry quickly. Thanks to the thermal regulation and sun protection properties, the fabrics are said to help the wearer adapt to different weather conditions.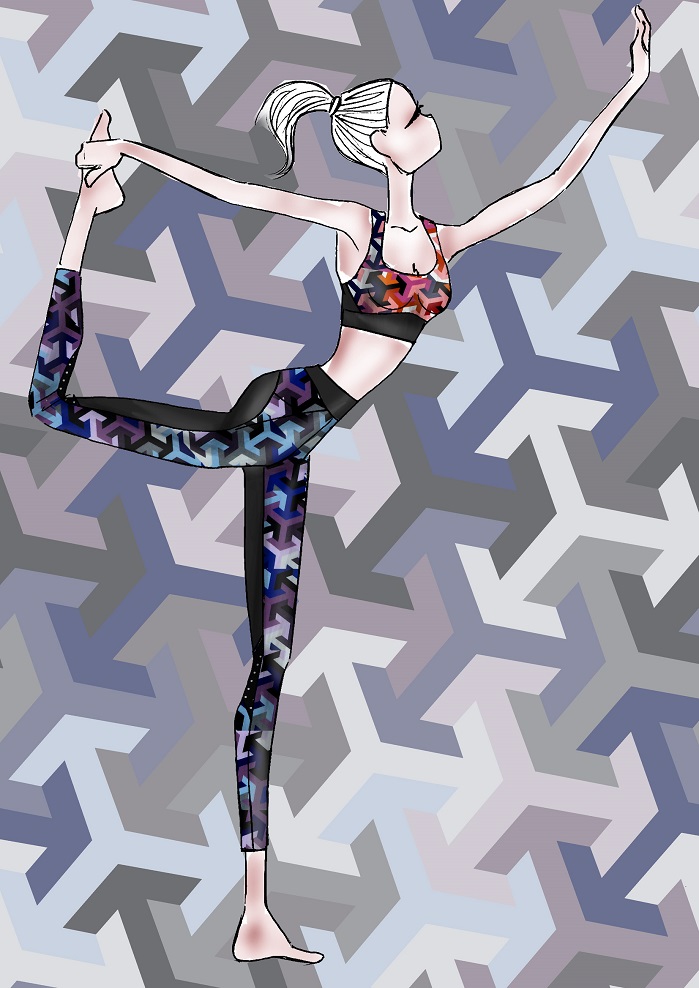 Sensitive Fabrics are certified by Lycra Sport, the fibre brand engineered for fabrics suitable for active sport garments, which require a combination of lightness, muscle support and freedom of movement. It can also be used for the applications in the athleisure apparel.
Trend Focus
Eurojersey is engaged in experimenting advanced solutions for every sport. The latest manufacturing techniques such as pre-forming, laser cutting, bonding and ultrasound technologies are said to combine complete sartorial freedom with elevated ergonomic performance.
For the Autumn/Winter 2017-18 season, the Sensitive Fabrics mood board suggests graphic designs, prints and colours studied for three different dimensions of movement and active wellbeing: Cardio, Studio and Back to Gym.
Geometric Degrade
Sensitive Fabrics address speed and movement requirements by utilising a technology that marries performance to versatility, the company reports. Prints and colours are also used to enhance and shape the body when in movement. Micro geometric motifs are colourful and body-hugging for a shaping and slenderizing effect.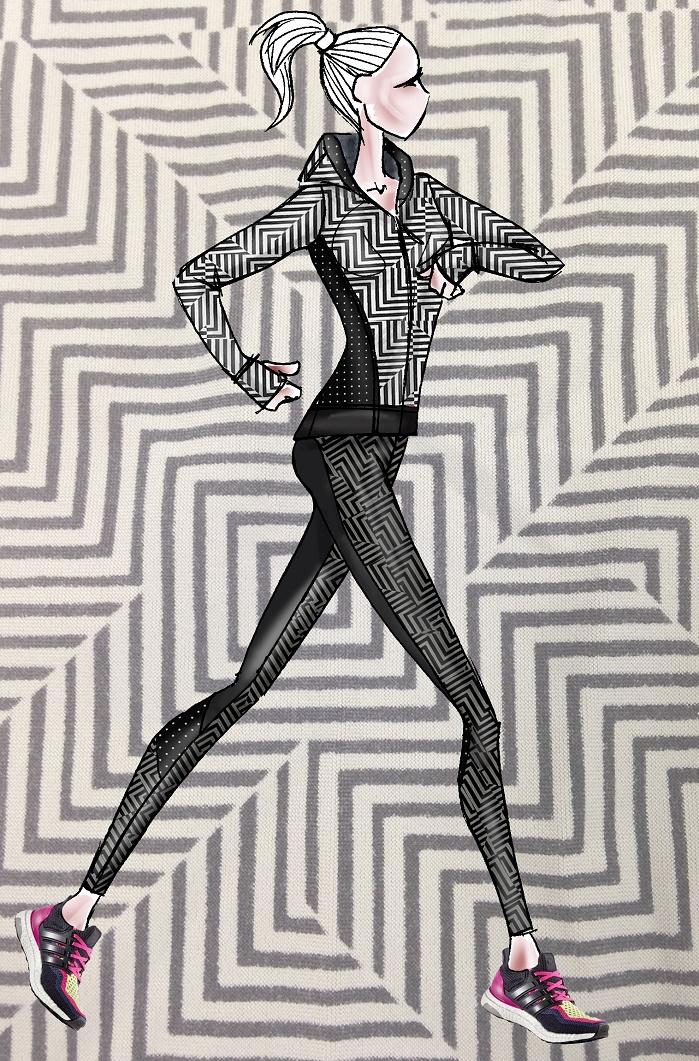 Agile 3D optical illusions are created by body painting-inspired graphic designs and the fluid effect of luminous, energy-packed colours, which blend into each other in combination with the plain-coloured ground of the patterns.
Dynamic Surface
This trend topic features soft colours and refined nuances, eclectic prints and dynamic textural effects to turn outdoor fitness into a multi-sensorial experience. A fusion of patterns and volumes in geometric designs is inspired by urban architecture, such as mosaics in neutral and pastel shades.
The optical intersected shapes create the illusion of relief effects, from camouflage to 3D effect geometric motifs which confer a dynamic look and refined harmony to the figure.
Urban Playground
This theme aims to combine top-notch performance with an urban style. It represents functional elegance for versatile garments that aim to communicate energy and equilibrium well beyond the gym. Prints bring back the timeless textures of sports leisurewear, such as melange fabrics, combined with flu coloured inserts.
Flashes of brilliance and luminescent details animate the more classical black, white and grey fabrics, alternated with the new floral motifs.
This article is also appears in...