Eurojersey, the owner of the Sensitive Fabrics technical fabric brand, will make its debut at the coming edition of OutDoor Friedrichshafen that takes place from 13-16 July, in partnership with Invista, owner of the Lycra brand.
The company will present its range of Sensitive Fabrics, designed for the Activewear collection and powered by the Lycra Sport brand, the newly developed fabric certification programme bringing forward the advantages of performance fibres in sport.
The advanced proposals from Sensitive Fabrics, incorporating Lycra Sport technology, aim to offer a unique combination of lightness, muscular support and total freedom of movement, all of which are not only fundamental aspects for sportswear applications but also extremely important in Athleisure wear, the company reports.
Athleisure trend
In its Activewear collection, Eurojersey presents the new Sensitive Fabrics concept dedicated to Athleisure. A trend has become a global phenomenon, sanctioned by celebrities and adopted by all those wishing to feel at ease at any time of the day, no matter what the commitment or activity their contemporary lifestyle involves.
In fact, fruit of an increased awareness of fitness and a penchant for fashion, these garments are dedicated to leisure time and sports activities, without neglecting such aspects as design, fashion and style, a mix that makes them extremely wearable.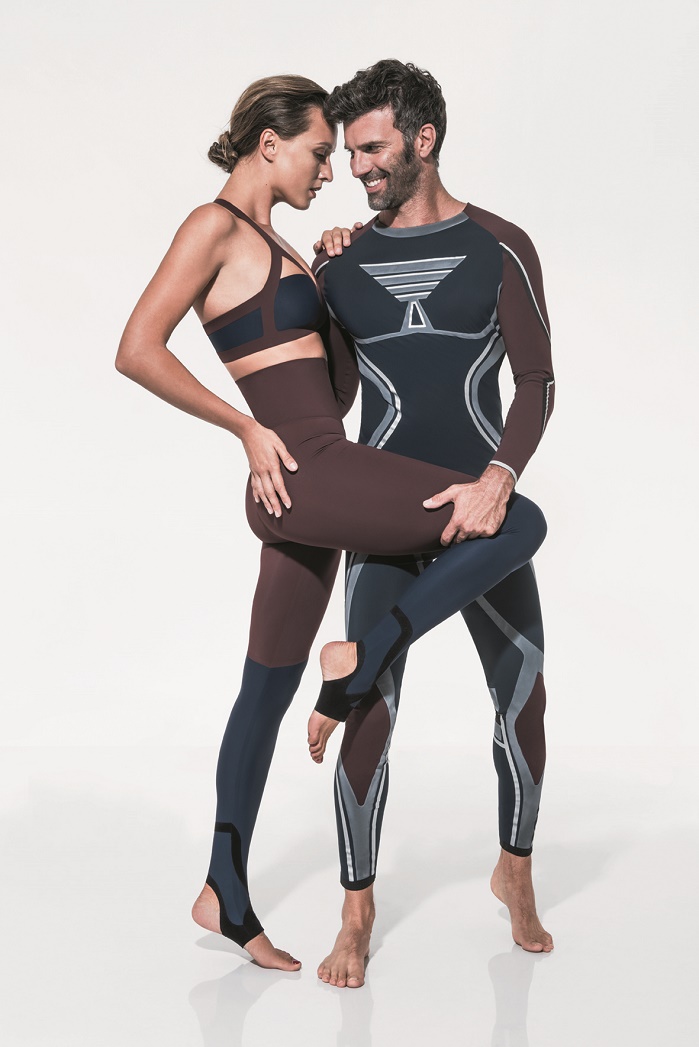 According to Eurojersey, Sensitive Fabrics are perfect for Athleisure wear, designed to offer unique functionality and good looks, as well as superior quality and versatility of use.
Sensitive Fabrics
Lightweight and breathable, Sensitive Fabrics are said to neither curl nor ladder and are always perfect even after frequent washing. Thanks to the elasticity of Lycra fibre, they support the body and shape the figure harmoniously and uniformly, the company explains.
The fabrics are said to offer top performance with an urban twist. Combining functional elegance for versatile garments with attractive colour palettes, prints and designs, fabrics aim to define sporty outfits that make a foray into the world of athleisure wear, with a new contemporary look.
Design possibilities include 3D optical illusions deriving from body-painting inspired graphic designs, eclectic prints and ever-moving textural effects, thanks to the incredible potential of digital printing. The flat surface of Sensitive Fabrics also lends itself to the latest tailoring techniques, such as pre-forming, ultrasound, laser cutting and taping.
Further reading
This article is also appears in...