Eurovet, a leader in lingerie and beachwear trade shows with 22 shows globally, has signed a partnership agreement with an international leading trade fair organiser Igedo, to develop the 'Body & Beach' sector of CPM in Russia.
"Russia and the Commonwealth of Independent States make up a geographical area of significant strategic importance to lingerie and beachwear brands," explained Marie-Laure Bellon-Homps, Eurovet CEO.
Concentrated overview
In its search for new sales markets, the Igedo Company has been operating the first fashion fair for men's, women's and children's clothing in Moscow, Russia, since 2003, in cooperation with Messe Düsseldorf Moscow and the Expocentre.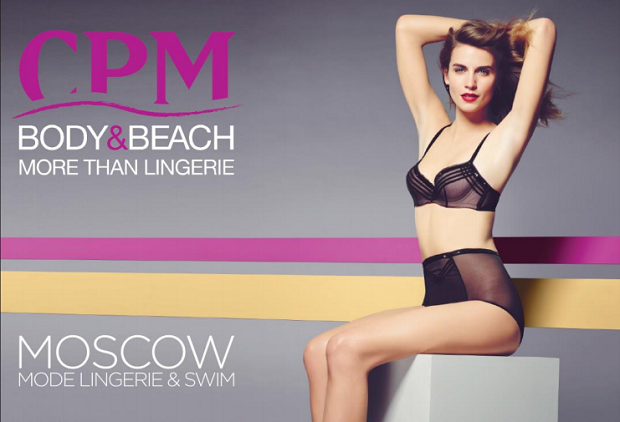 In 11 years, CPM has moved from 300 brands to approximately 1,700 collections, and welcomed 19,850 visitors last March 2014.
The Body&Beach sector was launched in September 2012, with 80 brands from 15 nations, and enjoyed a wide range of events. With 94.5% of visitors coming from Russia, the show located at the Expocentre fairground presents twice a year, in February and September, a concentrated overview of Russian and international brands for the Russian market.
Outlook
As a result of the agreement, Eurovet moves in as a co-owner with Igedo for the February 2015 session, starting after the September 2014 session.
The CPM Body & Beach will evolve to become Moscow Mode Lingerie & Swim, in line with the new global campaign of Eurovet's brands shows in 2015 to strengthen and confirm the synergies between Paris, Shanghai, New York, Las Vegas and now Moscow.
Great developments
"I am proud to say that in joining with Eurovet we are gaining a partner who is the leader in the field of lingerie and swimwear, with its own international events in Paris, Cannes, Shanghai, Hong Kong, New York and Las Vegas," said Philipp Kronen, Managing Partner of Igedo Company.
"With Eurovet's know-how and input we will expand the CPM Body&Beach segment. It will definitely and could possibly lead to our establishing a separate platform in Russia that is like CPM, but just for lingerie."
This article is also appears in...