29th October 2019, Cuggiono
Iluna's ethical lace at MarediModa 2019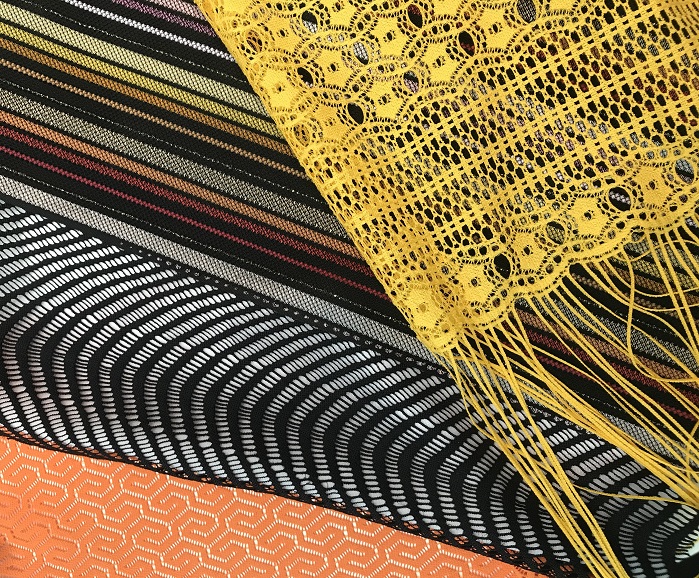 GRS certified lace by Iluna Group with Roica EF. © Iluna Group
Iluna Group with Roica by Asahi Kasei join the upcoming edition of MarediModa in Cannes next month, with a range of developments combining innovation, aesthetics and quality.
The company's ethical lace and stockings, where quality standards "go hand in hand with fashion content, respecting both the environment and humans", were selected among the protagonists of the Sustainable Thinking Exhibition of the Salvatore Ferragamo Museum last year.
An expert in the production of stretch lace since 1985, Iluna is one of the largest European lace producers. The company has been the first lace producer to have gained the GRS (Global Recycled Standard) for their transformed products, together with the company certification STeP (Sustainable Textile Production by Oeko-Tex).
Capsule collection
"A relevant achievement for the firm that, thanks to the Green Label collection, now even richer, make responsible innovation an asset for production that focuses on smart ingredients as Roica Eco-Smart family and Q-Nova by Fulgar," the company reports.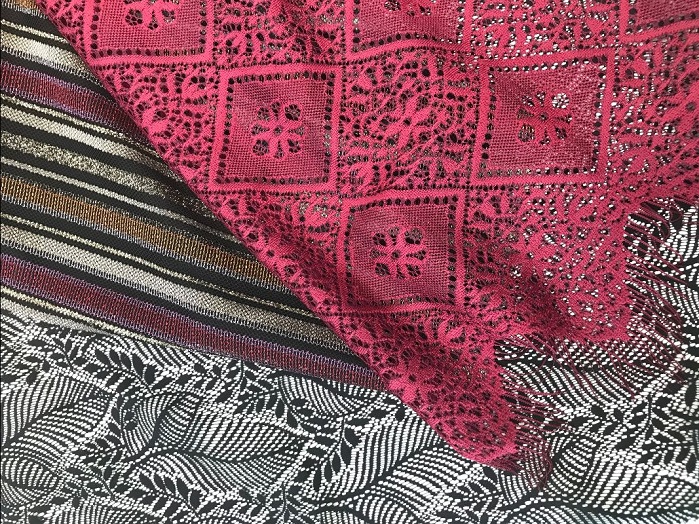 Multicolour lace by Iluna Group with Roica EF. © Iluna Group
"A range that culminates today in the launch of an athleisure and sporty-chic capsule collection that perfectly fit the contemporary modern wardrobe, result of a qualified and totally traceable supply chain, from yarn up to garment, based on design, sustainability and performance."
Black Label range
In addition visitors will discover the unique Black Label range, including new Ultralight multicolour laces with glistening golden glam details, vivid colours and new developments amidst lace and embroidery with new experimentations in terms of sustainability for beachwear collections.
"To Iluna smart innovation is not just a project, in its space at MarediModa visitors will have the chance to discover the new collection and above all to experience and touch latest boundaries of lace smart innovations pursued staying true to the values the brand. Iluna team is pleased to welcome you with a special cadeaux created in collaboration with Roica by Asahi Kasei," the company concludes.
This article is also appears in...