Maglificio Pini, a family owned Italian knitwear manufacturer, is celebrating its 40-year anniversary by exhibiting at the leading Pitti Filati 81 yarn trade fair, which will take place from 28-30 June in Florence.
Headquartered in Forli, between Bologna and Rimini, Malgificio Pini produces around 50,000 pieces of luxury knitwear a year at its 1400 square metre factory and is renowned for its experience in working with cotton, wool, silk, linen and viscose, as well as with "biologic and natural ecologic yarns".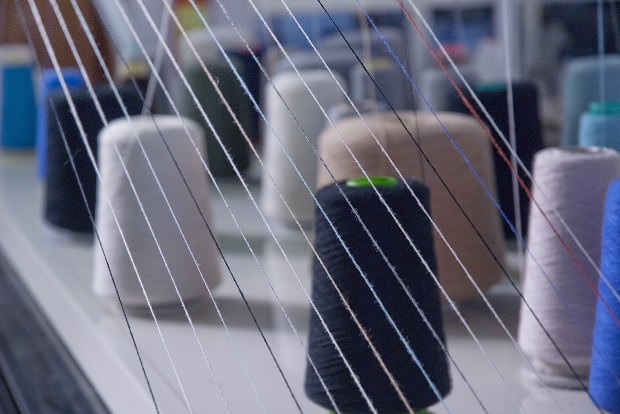 At the KnitClub area of Pitti Filati 81, Maglificio Pini will show some of the most meaningful knitwear items made in these 40 years. These will include an oversized multicolour jacquard from the 80s, as well as complicated lace stitching mini dresses, items mixing knitwear and luxury raw materials such as shearling and crocodile or woven leather, technical stitches in stretch viscose and the "evergreen ribs and the innovative mixed stitches".
Moving forward
"Moving forward to the future is only possible after you look back to the past and know your roots. From its establishment in 1977, Maglificio Pini has dealt with every challenge with a smile on its face," the company reports.
"Even today, the same smile allows the Forlì-based company to project itself to the international high fashion system with optimism, building collaborations and partnerships with some of the most known brands."
Investing in technology
Investing in technology has always been a key element for corporate growth at Maglificio Pini. The company believes it is this constant renewal that gives Maglificio Pini the best results when it comes to complex or innovative processing.
Maglificio Pini collaborates with some of the world's leading yarn manufacturers and has also been involved in research and consulting activities. An important part of the production at Maglificio Pini consists of garments made with pure cashmere, which are mostly created in the finest gauges.
This article is also appears in...