Mayer & Cie. team has competed in its second 2018 Albstadt Bike Marathon this month. "Some colleagues are keen Bike Marathon contestants and feel like they have been taking part regularly for decades," said Benjamin Mayer, Managing Director of Mayer & Cie. He is an enthusiastic amateur sportsman himself and sees nothing more natural than to combine sporting ambition, team spirit and attachment to the company's local roots.
That is why, after a lengthy break, Mayer & Cie. has since 2017 entered a team of its own. It also supports the Bike Marathon as a sponsor. "The Bike Marathon is a flagship event for Albstadt, the home of our company and most of our employees. So, we want to promote it," added Benjamin Mayer.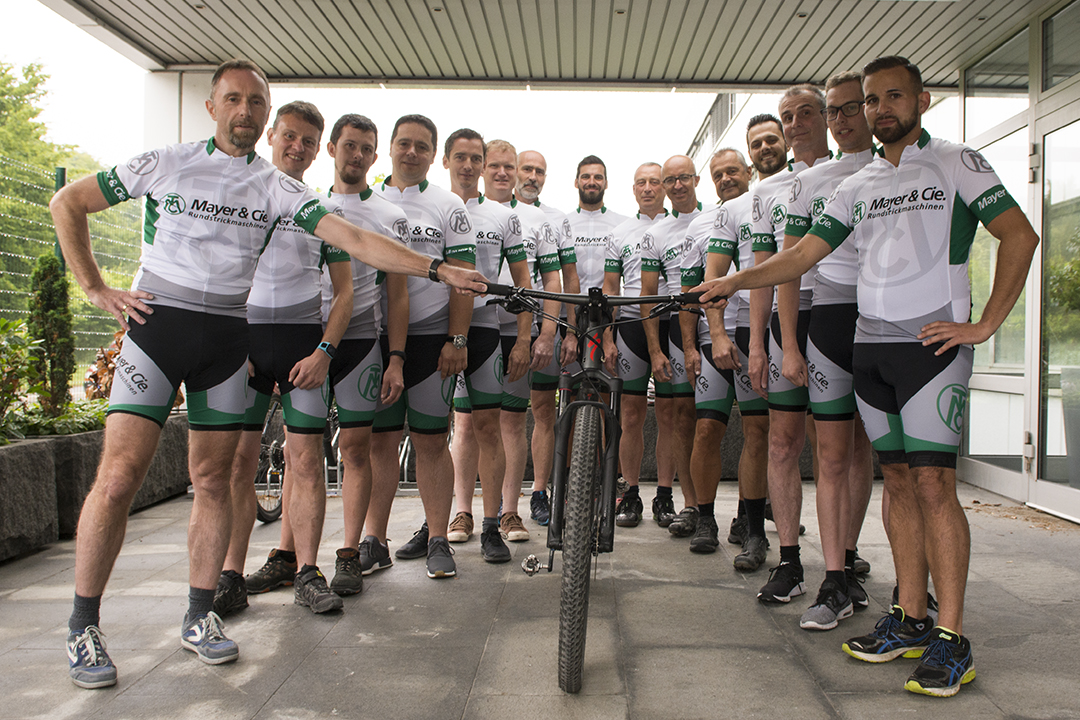 Along with 15 fellow-members of the team, he took to the pedals on 7 July, cycling the 83-kilometre circuit round Albstadt with its 2,000-metre elevation gain. Sebastian Mayer, a fellow-member of this year's Mayer & Cie. team, was delighted with the good atmosphere around the circuit. "The setting gives you an extra boost, and when you cross the finishing line all you feel is a sense of pride," he said.
All the circular knitting machine manufacturer's riders crossed the line in Albstadt-Ebingen within the prescribed time of six and a half hours. The first MCT team member to do so was Daniel Sauter in an impressive 3 hours, 18 minutes and 31 seconds. "We congratulate them all on their success," said Benjamin Mayer, "and are happy that we all did so well without injuries. Now for the next round!"
This article is also appears in...