22nd October 2019, Migdal Haemek
Sensil leads with sustainability at key European shows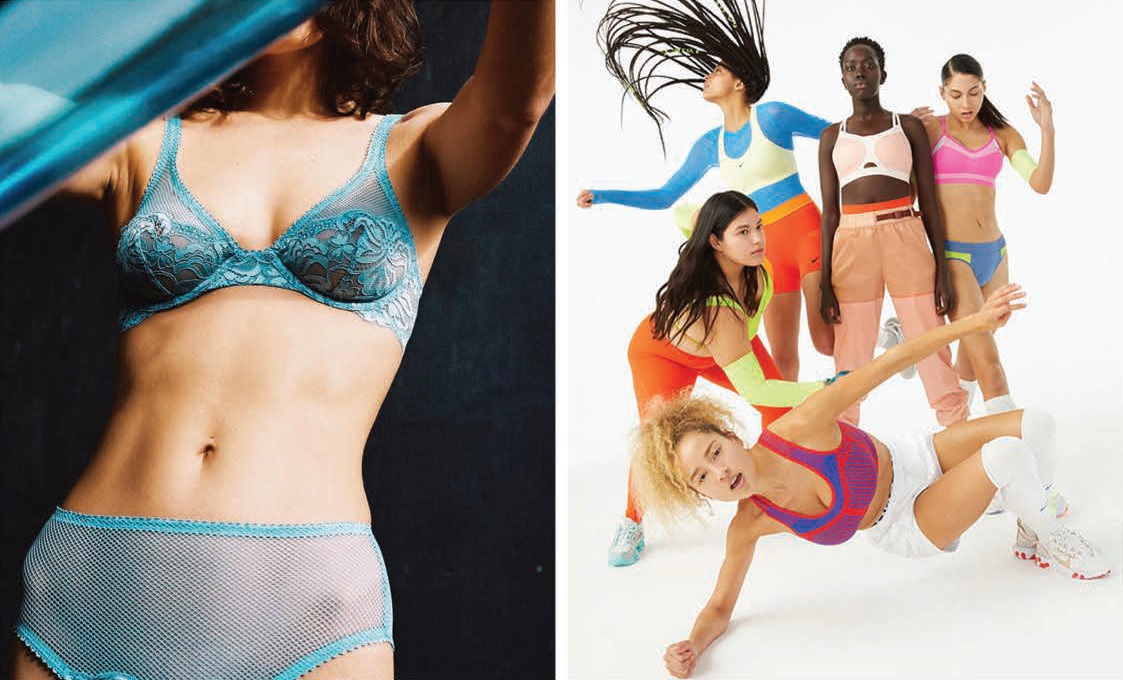 Visitors can pick up a copy of Code, Nilit's latest consumer fashion trend book for S/S 2021. © Nilit
Consumers expect their apparel to be high-quality, multi-functional, comfortable, and attractive. But now sustainability – knowing that the products they buy are made with responsible processes that minimize environmental and social impact – is rapidly escalating as an equally important requirement, according to Nilit, a leading global producer of premium Nylon 6.6 fashion and performance fibres.
Nilit's Sensil's premium Nylon 6.6 apparel fabrics are made in water- and energy-conscious facilities with responsibly sourced materials and deliver outstanding performance, beauty, and longevity for "remarkable apparel products". A special collection of Sensil fabrics and garments will be on display at both Performance Days in Munich and MarediModa in Cannes next month.
The brand is inviting visitors to the Sensil booths to speak with Nilit sales, marketing, and technical experts about the many new sustainability initiatives under way in Sensil Nylon 6.6 for apparel:
Visitors will explore Sensil EcoCare made with recycled polymer. EcoCare replaces virgin resources with high-quality recycled materials for fabrics that are decidedly more environmentally responsive. "Experience fabrics and sample garments that capture this sustainable fabric's versatility and performance," the company says.
Newest fabric developments
Visitors will also Get a special sneak peek at Sensil Breeze Recycled, the newest environmentally-friendly fabric in development at Nilit, and enjoy a full collection of commercial and concept development garments that represents today's most important trends in fabric and apparel design.
They will also have an opportunity to pick up a copy of Code, Nilit's latest consumer fashion trend book for Spring/Summer 2021.
At MarediModa, sustainable Sensil performance fabrics for swim, intimates, and athleisure will be on display in the show floor Centre. Look for fashions from Sweetsour by Isabella Storani and Van Veen Grab, as well as beautiful Sensil EcoCare fabrics created by Lemar, Maglificio Ripa, Eusebio, and Wegal Tricotel.
Satisfying the consumer
At Performance Days, attendees will join Judy Russell, Nilit's Global Marketing Strategist, for unique insights into today's apparel consumer. Judy's Satisfying the Consumer Who Has Everything (But Wants More) will explore Millennials' and Gen Z's relentless quest for convenience, comfort, style, performance, and sustainability, and the dramatic impact that mission is having on the apparel industry.
Most importantly, she will share how successful brands and retailers are attracting these consumers and outline what the apparel industry must do to survive and thrive in this new normal. This presentation will be held on 13 November in the Expert Talk Area.
This article is also appears in...