18th October 2019, Wakayama
Shima to promote Wholegarment technology in Peru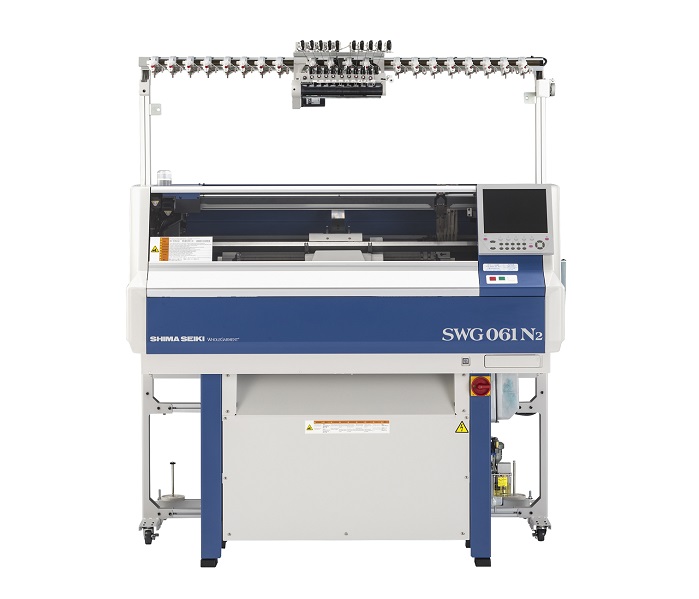 SWG061N2 Wholegarment knitting machine. © Shima Seiki
Leading flat knitting solutions provider Shima Seiki, of Wakayama, Japan, in cooperation with its Peruvian sales representative STT Peru Import, will exhibit at the upcoming Expotextil Peru 2019 show in Lima, Peru.
At Expotextil Shima Seiki will promote its Wholegarment knitting technology with its SWG061N2 Wholegarment knitting machine. As a compact entry-level machine, the SWG-N2 series is suitable for knitting companies searching for ways to distinguish their services in a competitive market, the manufacturer reports.
Flexibility
"On-demand knitting capability of Wholegarment knitting, combined with the great flexibility of SWG-N2 in producing a variety of items such as gloves, socks, leggings, hats and mufflers, as well as childrenswear, provide new business opportunities as well."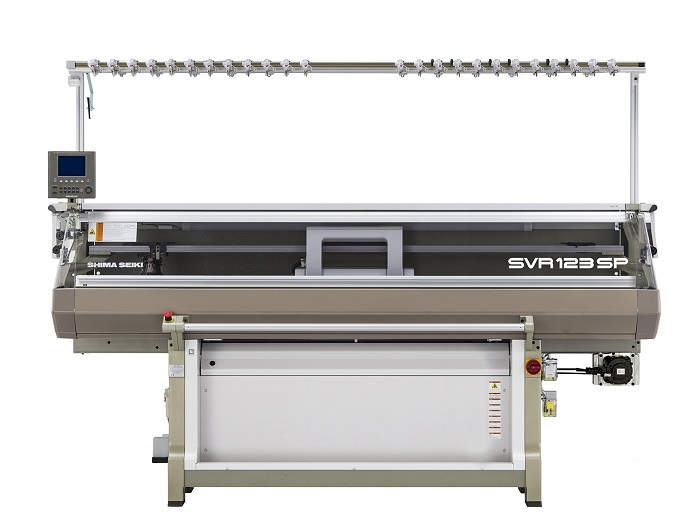 SVR123SP-SV computerised flat knitting machine. © Shima Seiki
The latest in conventional shaped knitting is represented by the SVR123SP computerised knitting machine, featuring loop pressers capable of inlay knitting for producing hybrid knit-weave fabrics that open up unprecedented knitting possibilities. SVR123SP also features i-Plating inverse-plating capability for producing jacquardlike patterns in lightweight plain jersey stitch.
Ultrarealistic simulation
Also on display will be the latest version of its SDS-ONE APEX3 3D design system, at the core of Shima Seiki's Total Fashion System concept, made possible through its support of the knit apparel production process from planning and production to sales promotion. "Furthermore its capability for virtual sampling is especially effective in streamlining the production process," the company explains.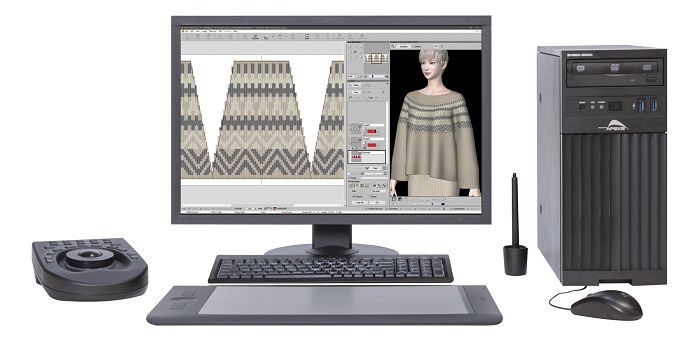 SDS-ONE APEX3 3D design system. © Shima Seiki
"Ultrarealistic simulation capability allows the use of virtual samples for evaluating design variations without producing actual samples for each variation, thereby minimising the time, cost and resources normally required with sample making, supporting smart, speedy and sustainable apparel production."
Exhibition details
The event will take place from 24-27 October at the Jockey Exhibition Center, in Lima, Peru. On display will be SWG061N2 10G Wholegarment knitting machine, SVR123SP-SV 14G computerised flat knitting machine, and the SDS-ONE APEX3 3D design system.
For more information please contact STT Peru Import at [email protected].
This article is also appears in...