25th October 2019, Reutlingen
Stoll Italia opens its doors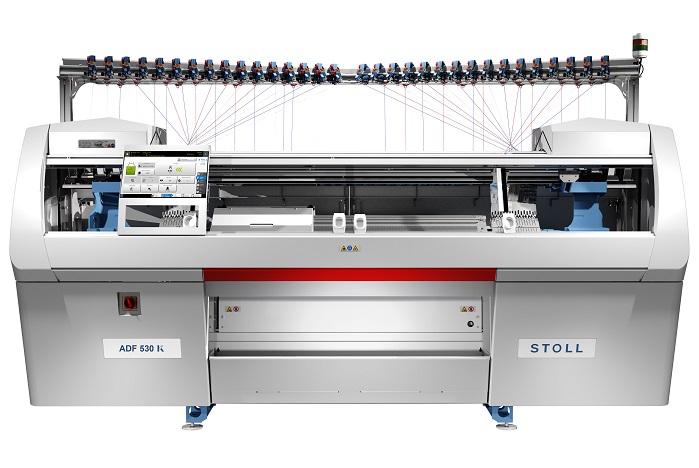 ADF 530 32 ki. © Stoll
The Stoll subsidiary Stoll Italia once again opens its doors. The company presents itself to its customers and interested parties from 25-26 October, allowing visitors to discover the latest technologies and innovations at the Open House in Carpi.
Thanks to knitelligence and the latest innovation Stoll-knitrobotic, Stoll will present a fully automated production process on ADF 530 32 ki, gauge E7.2. At the end of the process, visitors can take home a finished knitwear piece with an individualised motif as a souvenir.
In addition, the ADF 530 24 ki will present the latest intarsia and plating techniques in gauge E7. Thanks to the use of recycled Ecopolycot yarn, impressive patterns have been created. "Experience how to knit a knit & wear sweater – knitted in one piece – on the ADF 830 24 ki W in gauge E7.2 live on-site," says the manufacturer.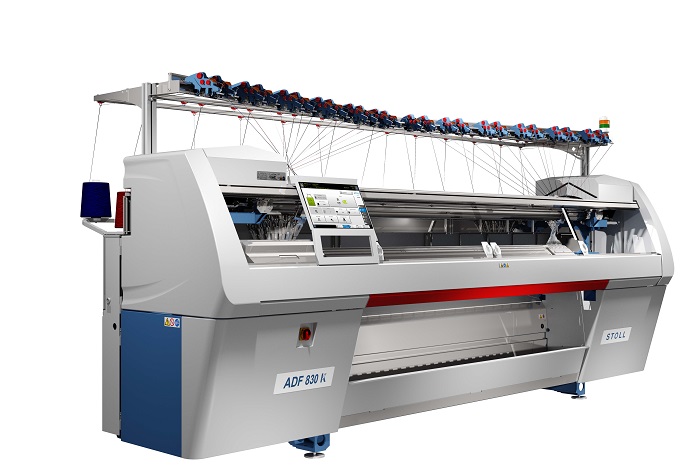 ADF 830 24 ki W. © Stoll
"Besides the ADF machines, Stoll also introduces one of its smallest machines. The CMS 202 HP B will present a cap in 3D technology in gauge E14. For the pattern, a Diolen-3D form yarn was used, which is characterised by a high heat resistance and dimensional stability."
Stoll Italia will also present the latest machinery and techniques along with software topics. Furthermore, guests will experience the new generation of knitelligence machines, the production planning system (PPS), Stoll-artwork and Stoll-autocreate.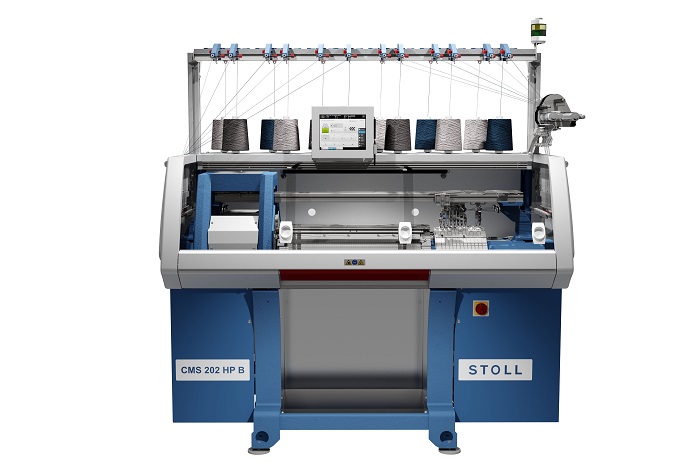 CMS 202 HP B. © Stoll
Stoll, with headquarters in Reutlingen, Germany, is a leading manufacturer of flat knitting machines. The long‐established company was founded in 1873 and has 1,000 employees around the world. Its brand portfolio includes flat knitting machines and pattern software that are used to produce fashion and technical textiles.
This article is also appears in...