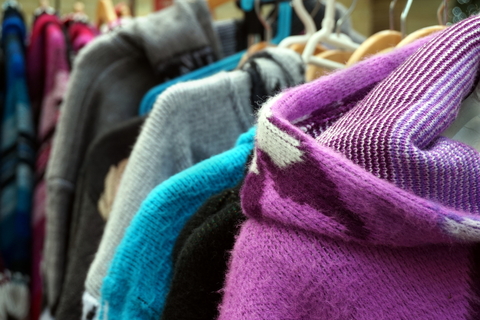 Over the last two years, Britons binned clothes with an estimated value of £25 billion and during the same period, over 600,000 tonnes of used clothing was sent to landfill in the UK. With environment experts predicting that UK landfill sites will be full by 2023 there is a real problem ahead.
In response to the crisis, husband and wife team, Andy and Nicola Gleave, have teamed up with entrepreneur and founder of Manchester-based travel company Invasion Camp Group, Lee McAteer, to launch The ReFashion Guide, an online fashion resale shop to sell unsold stock from retailers, as well as donated fashion items, with up to 20% of the sale price being donated to charity.
"We recognised the increasing challenges facing the fashion and retail industry and with the high-profile media coverage surrounding sustainability and the environmental impact of fashion we saw an opportunity," said Nicola Gleave, co-founder of The Refashion Guide and fashion re-sale site Worn By Us.
"By launching The ReFashion Guide we knew we could work with the fashion industry to provide a solution for their surplus stock, while at the same time raise money and change people's lives through the funds we raise for charity."
Nicola Gleave joined forces with Lee McAteer in a bid to provide a solution to re-distributing surplus stock and unused and unwanted fashion items. Formed in 2010, Invasion Camp Group facilitates a range of charitable projects across the world, sending budding travellers to countries such as Thailand, Cambodia, Philippines and Vietnam.
Given the target audience for Invasion Camp Group, The Refashion Guide will benefit from the partnership via access to a wide range of millennials, in turn reinforcing the message of the brand on a global level.
The online shop also sells luxury and designer donated clothing, shoes, accessories and jewellery which have been donated by celebrities and individuals, to raise money for charities.
This article is also appears in...