12th September 2014, Paris
Expofil gets ready to welcome increasing exhibitors
Expofil, a strategic marketing event for knitters as well as weavers, will present the industry's latest developments for Spring/Summer 2016 from 16-18 September at the Parc d'Expositions de Paris Nord-Villepinte.
With 51 participants, the number of exhibitors registered for the coming edition shows a slight increase over the 49 registered for the September 2013 show, reflecting a stable participation for a very concentrated sector particularly affected by the difficult economic climate, organisers report.
Offer
Each season, the international show exhibits a broad and diversified offer of fibres and yarns for weaving and circular knits, presented by an exclusive and international selection of exhibitors.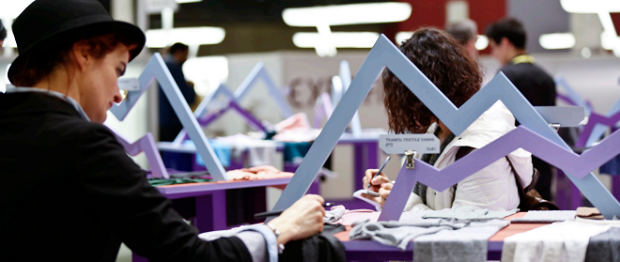 These include international weavers and knitters, spinners of wool, silk, cotton, synthetic and artificial fibres; throwsters/texturisers; and fibre producers, machine manufacturers and promotional organisations.
Attendance
This season, seven new exhibitors are joining or re-joining the show. Among them, six spinners are presenting their collections for the first time at the show: Turkish companies Filoteks, Kale Iplik and Midas Teksitil, the Italian company Monticolor, the Portuguese Mundifios and from Indonesia, PT Embee Plumbon Tekstil.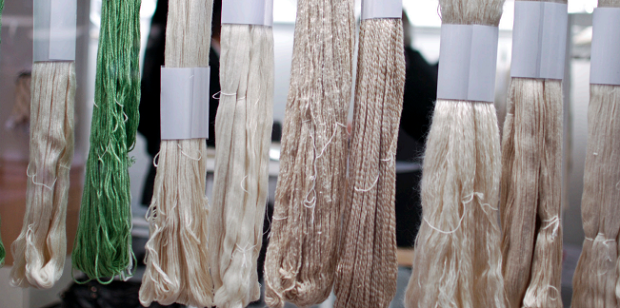 The new exhibitors also include the return, after a few years of absence, of fibre producer Predilnica Litjija from Slovenia.
International offer
Highly international, Expofil welcomes exhibitors coming from all corners of the globe. Some 17 countries are represented at the show, with exhibitors mainly from Europe (43%), countries like Italy, Switzerland, France, Spain, and Portugal.
Many exhibitors are also coming from Asia (22%) – China, Japan, India and South Korea; the US (8%); and Turkey (24%). This highly international participation confirms the appeal and influence of the show for professionals worldwide, organisers believe.