Knitting yarns for jersey and circular knitting were well represented at the Filo yarns exhibition, held at the end of September at the Centro Stelline in Milan.
There was a new collection from the Botto Paola of Zegna Baruffa which featured wool and wool/silk mixes with various 3-dimensional effects and different fancy stitches demonstrated in fabric form.
Research and development was evident in all areas, as yarn producers look to novelty and complexity of manufacture and quality to compete at a high level.
As well as buyers from the EC, exhibitors reported seeing new people from the more Easterly states of Europe and some Middle Eastern countries.
There were several new companies exhibiting, amongst whom were HF Filati, newly purchased by Sudwolle. The company was established in Schio, near Vicenza, in 1963 and owns two brands, HF and LORIS, that have been described as benchmarks for fancy knitwear yarns in the Italian market. Sudwolle is now a substantial conglomerate of mills producing in various countries yarns of great quality and huge ingenuity, including Safil and HF Yarns. Producing yarns including Mohair, Merino wool, and various qualities characterised by experimentation and development.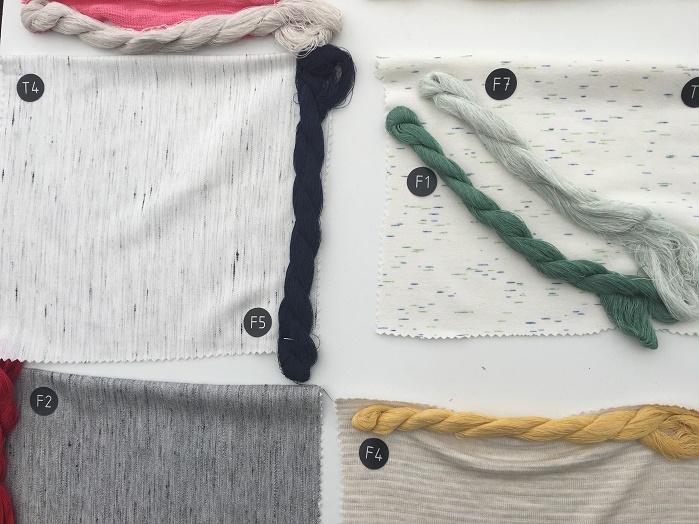 Colours suggested for the summer '18 included softer colours than previous seasons: in many cases they were a natural progression from the season before. In this way there was a softer yellow, a darker turquoise, bright but less electric blue, sea tones and also a lot of grey, neutral and undyed colours, not to forget accents in dark red, orange and purple and the white which was a component of many yarns – providing a lift to flatter colours in random ways with knops and twists. Knits jerseys had flamme effects, random lines of colour, and much use of bi-colour giving an overall soft effect.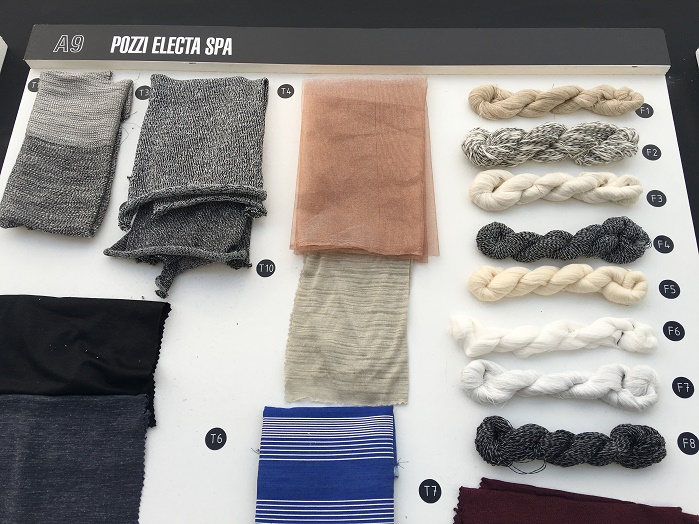 Stitches were sometimes loose, hand knit in appearance or fine gauge and closely packed in varying colours. These gave texture and interest.
Shine in yarns is provided by new soft Lurex qualities, and other metallic looks, with little plasticised shiny yarns and much use of natural silk, in 100% qualities and also in combination with other fibres. These gave a sparkle and shine which is still much sought after.
Performance yarns with easy care and soft next to skin qualities were seen for underwear and T-shirts. Many were in Tencel or soft cotton, and blends like very up-market long staple cotton mixed with fine linen, or small amounts of cashmere with wool, even alpaca or mohair, blended with other fibres for summer knitwear.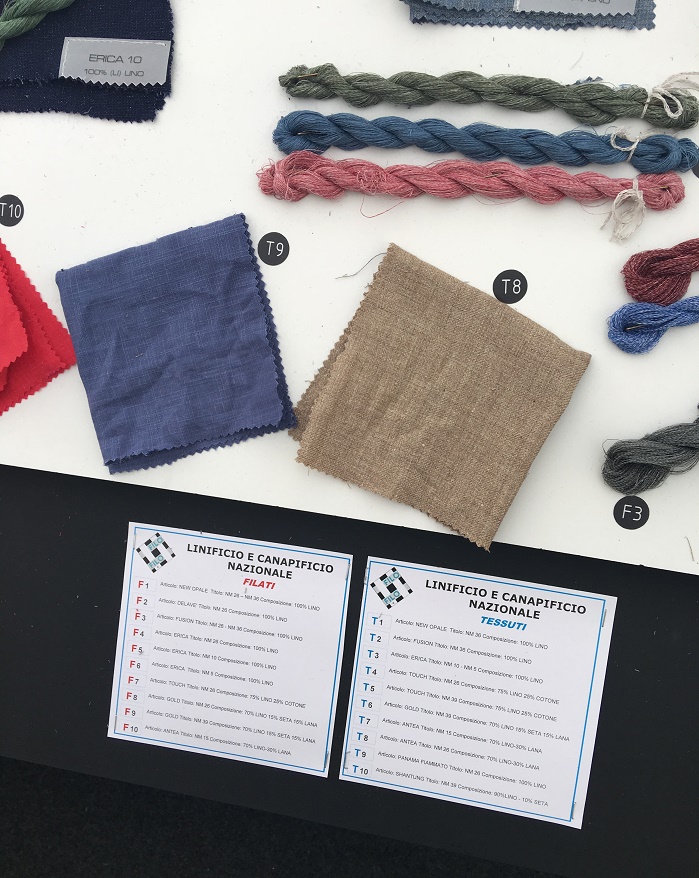 Marchi & Fildi presented finished garments, in their new ecological yarns in the form of shawls from Eileen Green, and garments by Marimekko Sweden, using Ecotec cotton yarn spun after being recovered from manufacturing, alongside examples of Ecotec knitted fabric, to show that it is a concept that has real appeal.
A new fibre in the form of a cellulosic derived from quick growing bamboo ensured a crowded stand at Monocel, Norway, who said they had been successful at keeping their development under wraps until this Filo. Possibilities for the fibre, which is apparently easily renewable and with almost unlimited expansion potential with repeat planting by farmers on wild land in China are still revealing themselves.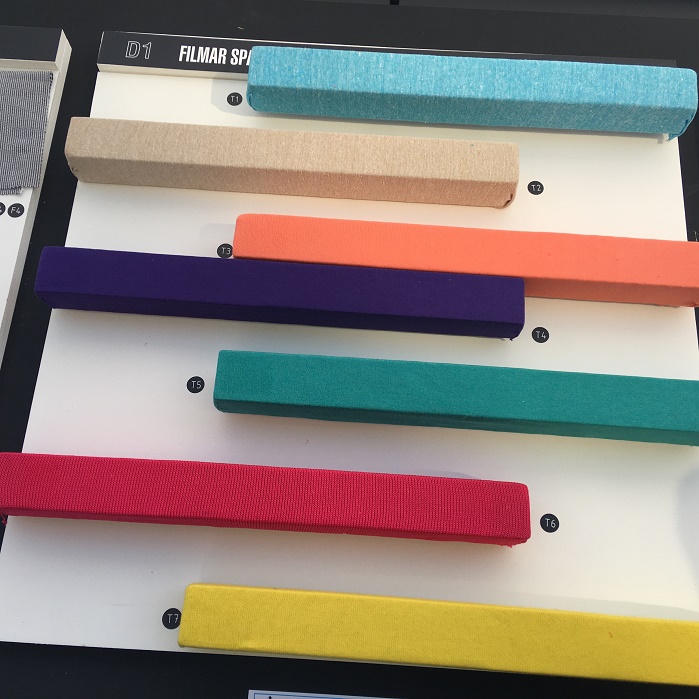 The trend area was as usual helpful and praised by new visitors. It was created by Gianni Bologna, who introduced themes with individual variations, as mills strove to show they were different from the others. The watchword is for mills to study trends, but to endeavour to create individual signature collections, as individuality and high quality is the goal of this part of the market.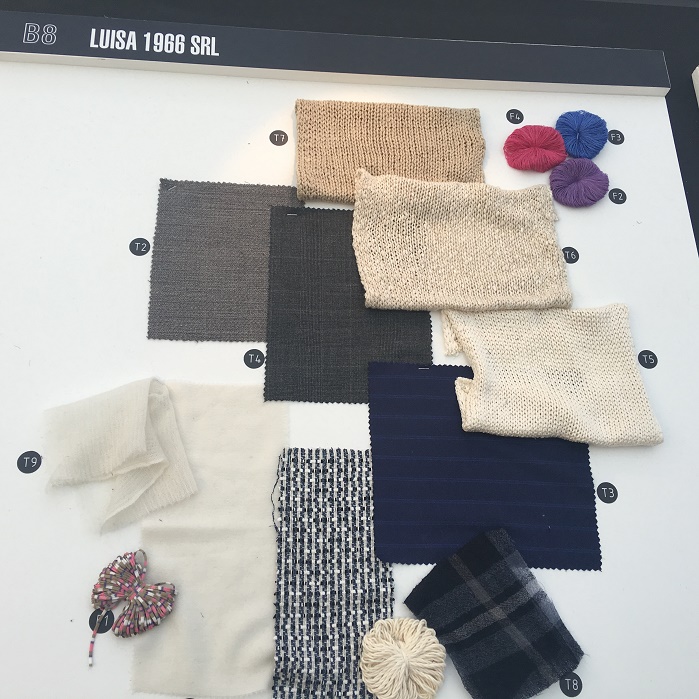 Hand knitting yarns were also at a premium, shown particularly at Tintoria di Quaregna, exhibiting for the first time, the pioneering natural dye company whose products are widely used with organic and natural fabrics, and who offer dye services to famous names.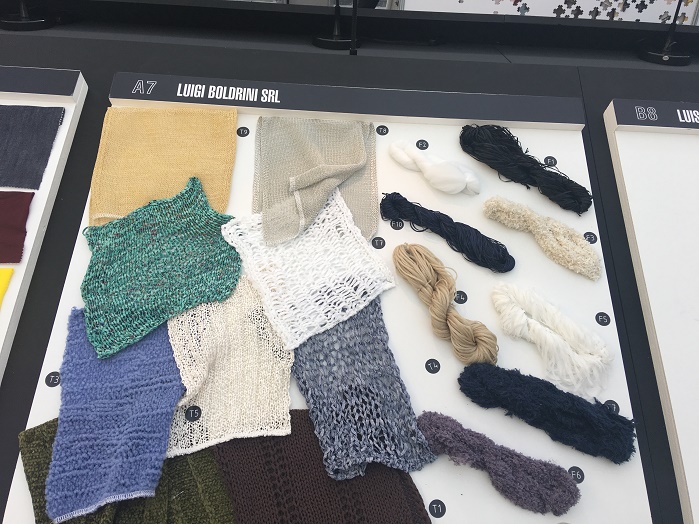 In addition, they are producing their own naturally dyed yarns eschewing chemicals, with retail packs of attractively presented hand knitting yarns, valued particularly, it was explained, in Northern Europe, the Scandinavian countries, the UK and the US.
Jersey knit was an opportunity to display different coloured and textured yarns with fancy effects. Handles ranged from ultra soft to dry and sandy with a harsher feel. Coloured knops enabled bright points of orange or turquoise, for instance, to highlight cream or natural grounds.
This article is also appears in...