Design
Fashion student combines latex and lace to create innovative collection
Sara Linke intends to produce a number of garments from these fabrics by the autumn.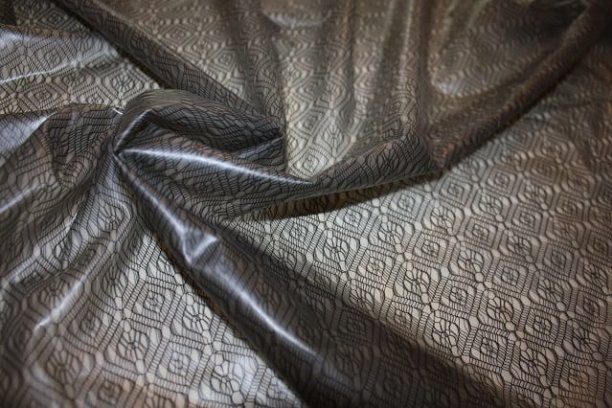 23rd September 2016
Knitting Industry
| Obertshausen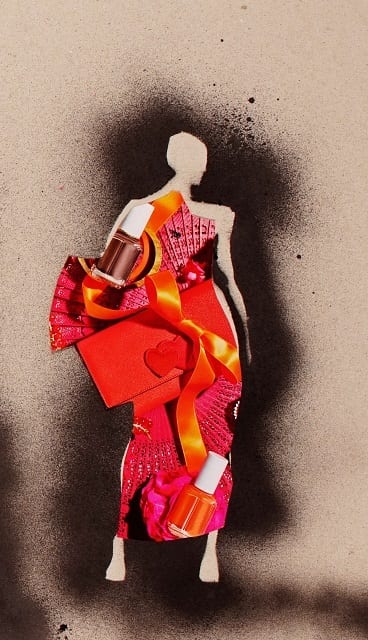 Sara Linke, a young design graduate, has created a collection based on an innovative and unconventional combination of materials – latex and lace, supplied by Karl Mayer, a leading warp-knitting machinery manufacturer.
Sara concluded her studies in fashion design at the Fakultät Angewandte Kunst Schneeberg der Westsächsischen Hochschule Zwickau (Faculty of Applied Arts, Schneeburg, at the West Saxony University of Applied Sciences, Zwickau) by creating the contemporary outerwear fashion collection.
Unconventional and creative
Gabriela Schellner, the Head of Textile Development at Karl Mayer, and her team provided the student with the lace fabrics and were on hand to provide her the necessary support. The latex was sponsored by the company, latexmanufactur.de.
"The laminated materials produced by Sara Linke are a highly unconventional and creative way of showcasing lace, which will inspire textile producers and making-up companies and provide opportunities for developing completely new clothing line," commented Gabriela Schellner.
Combination options
Working with combining lace and latex can create new and exciting aesthetics. The lace may be covered or coated with the elastic or natural rubber product. It not only takes on its characteristic sheen, but also creates a striking, visual look. Other characteristics may also change, depending on how the two materials are combined. These can be manipulated in a variety of different ways.
Sara Linke experimented with numerous different variations to produce products similar to laminates, having interesting performance features. For example, open, warp-knitted fabrics can be placed into liquid latex. Once dry, smooth webs are produced whose transparency, drape and feel can be influenced by the thickness of the layer. In general, thin rubber coatings produce a soft, supple drape. The handle is soft and the contours shimmer under the fabric as if through frosted glass. Thick layers, on the other hand, increase the rigidity. The handle is dominated by the rubber-like properties and the laminate is opaque. Different coloured effects can also be produced by mixing in dyes.
As well as being used to treat the entire surface, individual yarns can also be coated with a more viscous latex. This process makes the warp-knitted textiles more stable. They retain their open structure and thus their filigree appearance. Both of the elements in the assembly have at least an equal effect on the haptics and drape. A positive effect that can be achieved by wetting and laminating the entire fabric is that the elasticity of the original warp-knitted fabric is retained – if it already has inherent stretch properties.
Fashion and innovation
Sara Linke decided on a technique involving a two-step process. The mesh is covered first of all to give the structures some contours. The web produced is then placed into liquid latex. An impermeable textile is produced having the "morbid" look that Sara Linke was looking for. This two-step process can also be modified extensively.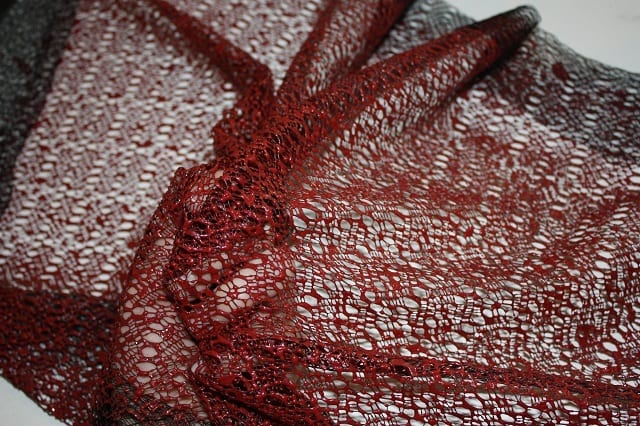 Sara Linke intends to produce a number of garments from these fabrics by the autumn. "The collection is aimed at the premium segment. The exclusive appearance belies the edginess of the look, which you don't see at first glance," the student explained. She also used conventional apparel textiles, such as wool and silk, to soften the look and create contemporary pieces – a variety of different materials that should enable some unusual garments to be produced.
Acceptable latex meets traditional lace
The previously controversial material, latex is no longer part of the underground scene. Spurred on by the need to work innovatively and seek out new trends, Sara Linke decided to use latex to create warp-knitted textiles having unusual characteristics.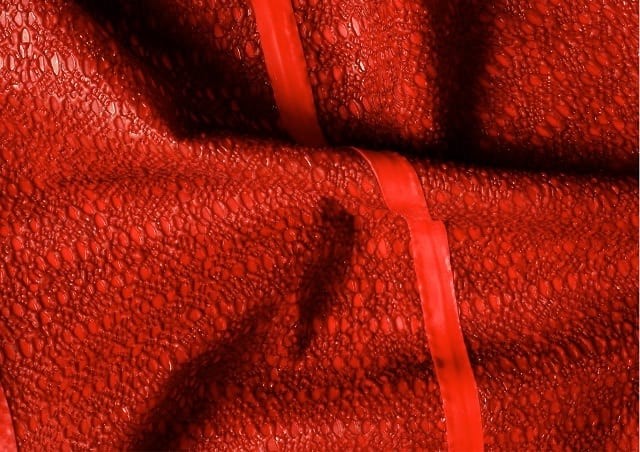 "Developing the substrate using warp-knitted textiles was the most important aspect of my thesis," she explained. The future designer went on to say that combining lace, i.e. mesh constructions, with latex had been an important aspect for her right from the beginning. This combination has enabled her to spin a web of suspense out of harmony and contrasts.
"Lace is seen as something innocent and playful, whereas latex is slightly edgy and unfamiliar. However, the two materials are similar in some respects – for example, they are both seductive," continued Sara Linke.
Further reading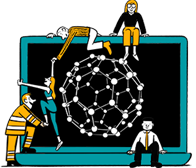 Business intelligence for the fibre, textiles and apparel industries: technologies, innovations, markets, investments, trade policy, sourcing, strategy...
Find out more