22nd November 2013, Paris
Fashion trends at Interfilière Paris
The winter session of Interfilière Paris, the leading trade fair for intimates and beachwear fabrics, will take place from 25-27 January in Paris, Porte de Versailles, exploring the dominating trends for Spring-Summer 2015.
Designed as a creative showcase for tomorrow's trends, the show will bring together the entire intimates and beachwear industry in the same pavilion. A unique concept, the event is offering the sector's professionals excellence in fabrics, the most sought-after accessories, know-how and inspiration.
Creativity and innovation
Reflecting the international market, Interfilière Paris prides itself in providing the latest innovation, creativity and economic news required by stylists, buyers, purchasing and production managers.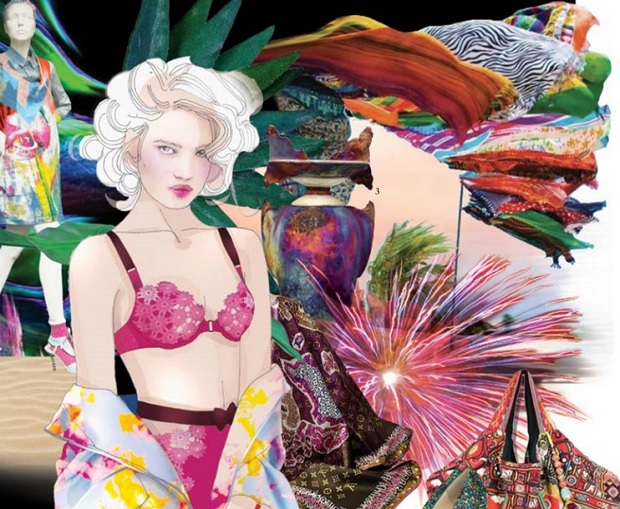 Interfilière Paris is a sure value, an unrivalled networking opportunity for both the upstream and downstream industry sectors, driven by innovation and performance in fibres, fabrics, expertise, machines and design.
Embroidery takes to the limelight
Originally carried out by hand, embroidery is often equated with the arts and crafts and has firmly made its mark in Haute Couture, ready-to-wear, intimates and beachwear.
Noble, luxurious and sometimes exuberant, embroidery has kept pace with our changing times, from traditional craftsmanship to industrial-scale production. Nowadays, threads, sequins, beads and precious gemstones add the all-important finishing touches to the most striking catwalk creations.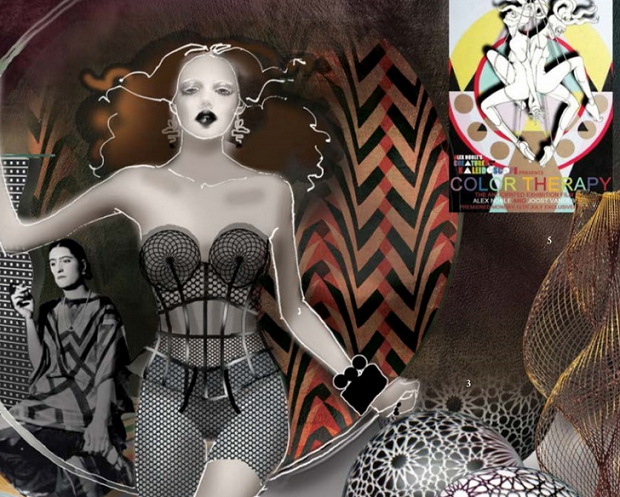 The show is celebrating this time-honoured knowhow in the dedicated 'The Exception' area. This exclusive and unique area will be accompanied by a number of embroidery-based events and features.
Spring-Summer 2015 collections
The concept of the January 2014 forum is a hotbed of inspiration, with fabric, accessories and garment ideas for Spring-Summer 2015.
Led by Jos Berry of Concepts Paris, the creative team has dreamt up a forum capable of transporting the visitor from the middle of winter to a lush, green Botanical Garden. The forum will unite the culture of nature's amazing creations, a cross-fertilisation of worlds, abundance, lushness and fragility.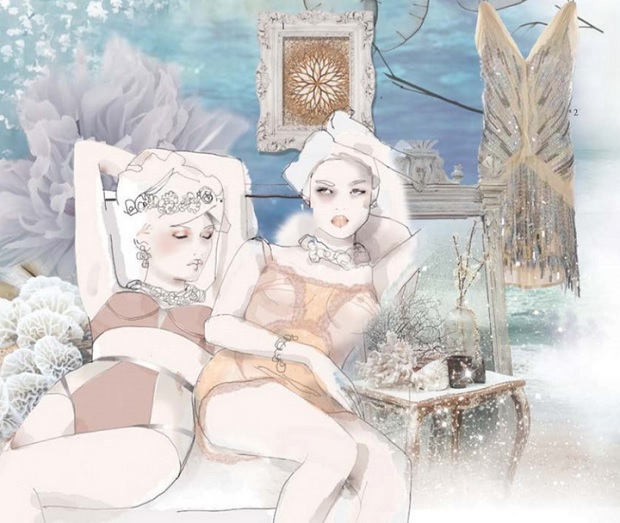 It is a forum of 'transgression' and rebellion against traditional lingerie caricatures, putting the spotlight on lace and embroidery, and exploring beachwear beyond its seasonal limits.
Conferences
Interfilière Paris is organising a programme of trends conferences, in conjunction with the Salon International de la Lingerie, offering an insight into tomorrow's market.
Each day, trend forecasting agencies partnering the show will offer a forward-looking overview of the Spring-Summer 2015 season and a preview of Autumn-Winter 2015/2016.
Interfilière Paris exhibitors, VIP buyers and the press will be invited to the AW 15/16 Preview.