Feel the yarn is an international knitwear exhibition that takes place every year during the a/w edition of Pitti Filati.
Now in its fifth edition, this initiative connects the students of the most prestigious fashion colleges with the best Italian spinners to produce innovative garments for the trade show.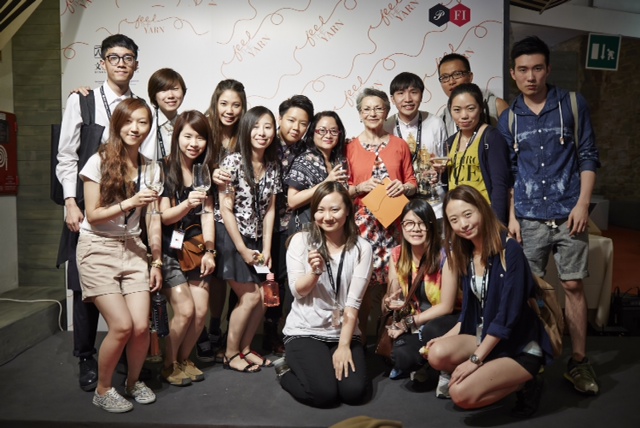 It is not only a fantastic opportunity for students to work with long and well established companies at the heart of the Italian spinning industry, but also a chance for these companies to create new bridges with the designers of the future.
Gianfranco Simoncini, Assessor of Economic Development for the region of Tuscany, and Raffaello Napoleone, CEO of Pitti Filati, also stressed the importance of such initiatives in our economic climate. A panel of experienced designers working in industry selects a winner on the last day, and the public is also invited to vote for their favourite outfit.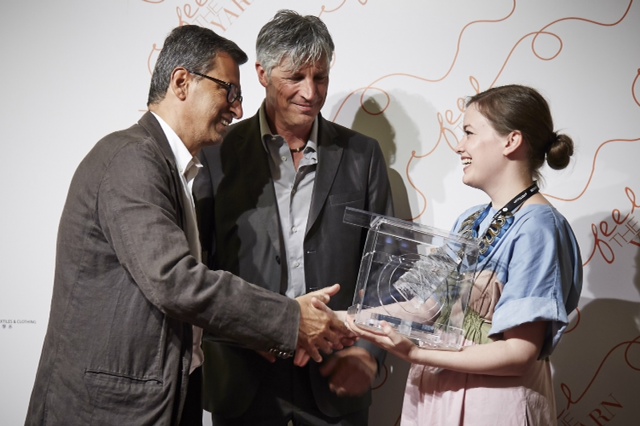 The theme of the show is usually in line with the trends at Pitti Filati, so for this edition Ornella Bignami, who is also the coordinator of this project, selected Frost, Stone and Earth as the main themes. The students were then paired with a spinner and were then asked to produce two outfits.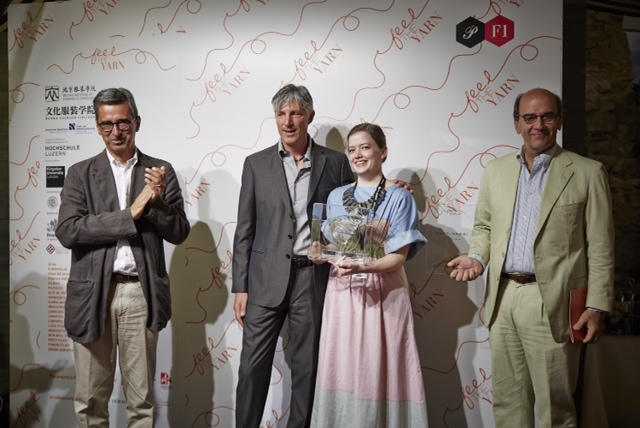 It was Matilda Norberg from the Royal College of Art who snatched the first prize: I may be a bit biased, but I thought she really deserved to win. Her work was so effortlessly beautiful! Matilda used yarns from Industria Italiana Filati.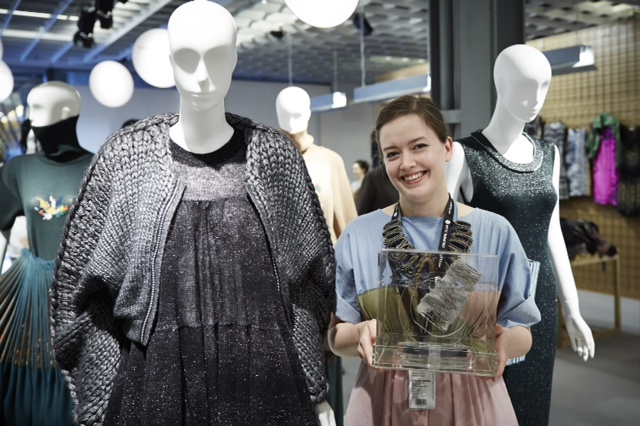 I also really liked the work from the two students of the Hong Kong Polytechnic, Keung Mei Yee and Ka-Ho Cheung. The menswear students from this college seem to be producing some very exciting knitwear, I remember Wai Kit Wan who also graduated from Hong Kong Polytecnic and showed at Feel The Yarn last year.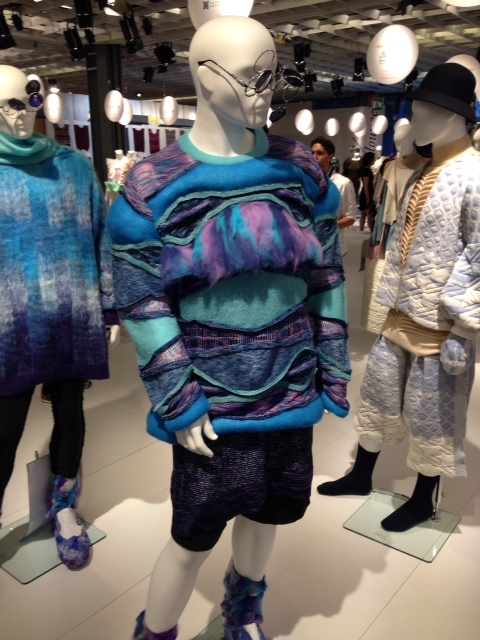 The colleges that participated were ROYAL COLLEGE OF ART, THE HONG KONG POLYTECHNIC– Institute of Textiles and Clothing, KINGSTON UNIVERSITY- Faculty of Art, Design & Architecture, HOCHSCHULE NIEDERRHEIN-University of Applied Sciences, BIFT-BEIJING INSTITUTE OF FASHION TECHNOLOGY, BUNKA FASHION COLLEGE, HOCHSCHULE LUZERN-Design & Kunst, POLITECNICO DI MILANO- Scuola del Design.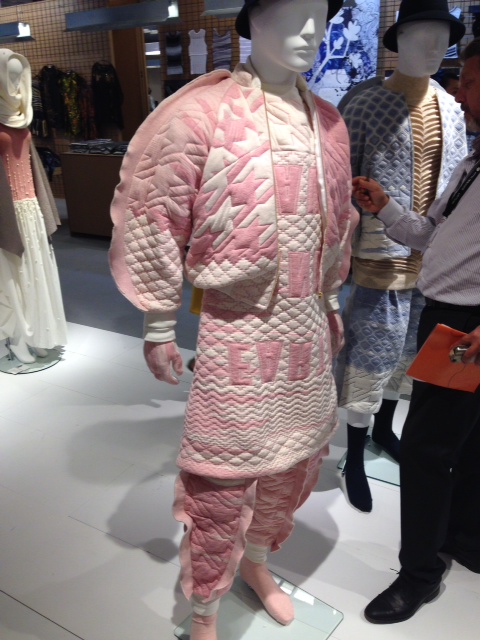 The spinners that provided the yarns and contributed to the project were FILATI BE.MI.VA., FILATI DI.VE', E. MIROGLIO, FILMAR, FILPUCCI, GIORGINI SILVANO, GI.TI.BI. FILATI, MANIFATTURA IGEA, ILARIA MANIFATTURA LANE, INDUSTRIA ITALIANA FILATI, LANECARDATE, LANIFICIO DELL'OLIVO, LINSIEME FILATI, LORO PIANA, NEW MILL-FASHION MILL, FILATURA PAPI FABIO, PECCI FILATI, PINORI FILATI, ZEGNA BARUFFA LANE BORGOSESIA .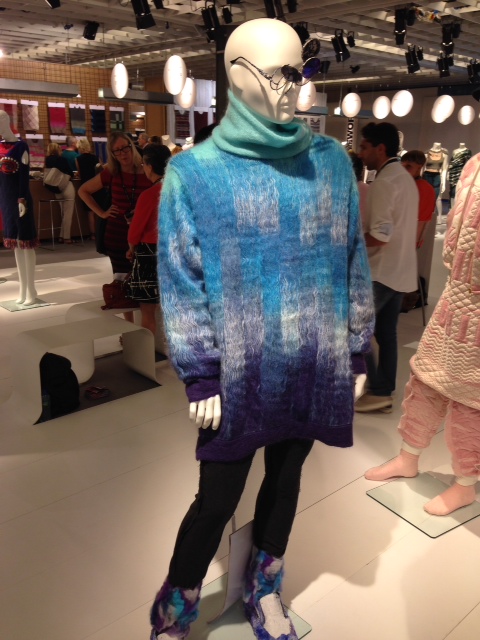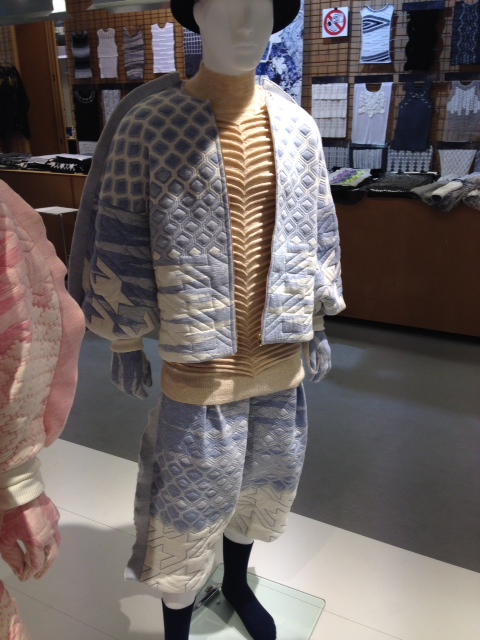 This article is also appears in...