27th September 2019, London
Crafted by hand: Olivia J Holland's latest collection from London Design Festival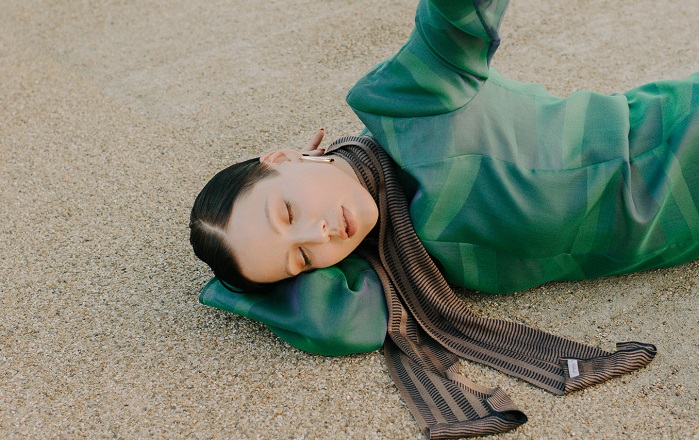 Featured on Knitting Industry Creative earlier this year during New Designers 2019, London based knitwear designer Olivia J Holland aims to push consumer preconceptions of knitwear, presenting exquisitely crafted silk scarves and accessories.
Combining luxurious yarns with hand crafted stitches, her bespoke collections radiate saturated, vibrant colours and offer garments to be treasured and enjoyed. With the endorsement of Cockpit Arts, Olivia is building her brand as both designer and maker...
Read the full article by Beth Ranson on our Knitting Industry Creative website
This article is also appears in...